Anerley Gazette, March 2022

Time to put the winter woollies away – in 3 weeks it will be Spring!
I hope that most of you have been making plans for what you will be doing, now that we have longer and sunnier days ahead. This month we have lots to report! What we have been doing recently, and more important, what we will be doing in the coming months – so lots for you to read.
After 2 years of Covid hibernation let us consider that the ABC should also mean the Audacious Bicycle Club! And we are very fortunate to have a new member who exemplifies exactly that! Denise our Roving Reporter . . . . .
Welcomes new member, Anand Kapil, who prefers to be known as Andy!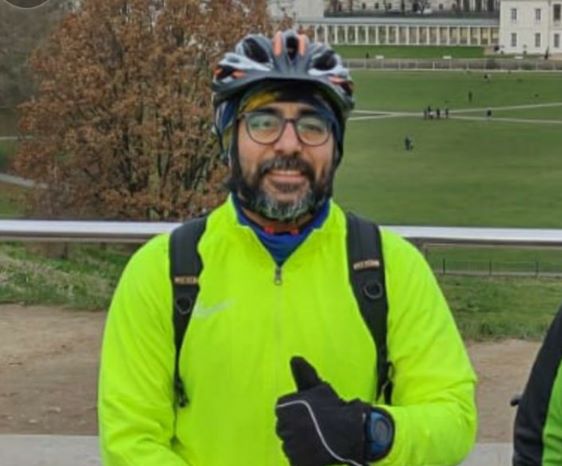 See https://anerleybc.org/anerley-welcomes-andy-a-world-traveller/
Des
---
The Annual Dinner and Awards
Once again the trophies were polished up and put on display before being handed out to the winners. This time Barrie did the polishing and Mark the awarding!

See https://anerleybc.org/awards-evening-2022/
---
Has Anerley BC Finally Come Out to Play?
After a very poor attendance on Club Rides in January, at last we are coming out of hibernation. So let us keep the momentum up and the wheels turning with this massed start on Sunday the 1st of February!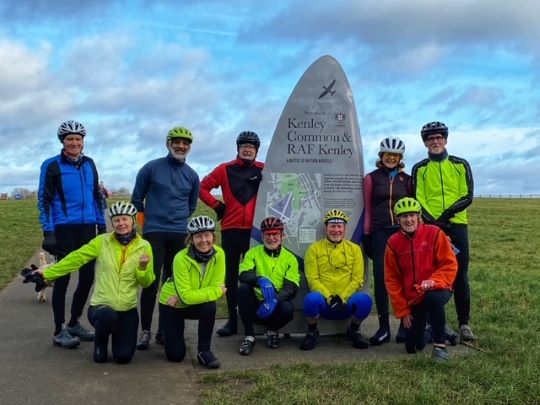 Cyclists and Their New Toys
With sunny days ahead, I expect lots of you to come out to play with your new toys! And let's make these a feature of regular Club outings.
So says Denise!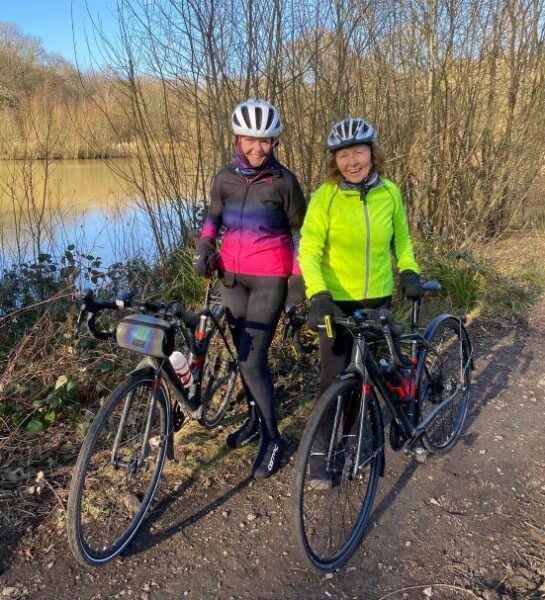 What' s all this about? Find out here https://anerleybc.org/gravel-bikes-anerleys-latest-new-toys/
---
A Tourist View of London
Living on the edge of London usually means that we avoid the place frightened of traffic. However, this route doesn't involve too much fear as Tom, Andy and Peter discovered on the Woolwich – North Thames Loop. What we didn't realise was that Andy was making a short video of the day.
Route and more details here https://anerleybc.org/a-tourist-view-of-london/
---
York Cycle Rally and Anerley Cycle Tour of the Yorkshire Dales
(Friday 17th June – Thursday 23rd June)

Are you up for a Cycle Tour in the beautiful Yorkshire Dales taking in a weekend at the famous York Cycle Rally?
Tim Styles has put together this great looking tour for the club but do let him know if you are interested by 7th March so he can refine the details and book the accommodation.
See here for more details: https://anerleybc.org/york-cycle-rally-and-anerley-cycle-tour-of-the-yorkshire-dales/
---
Start training for the 2022 season
A message from our Director Sportive, Mark Hancock!
Spring is Here – Time to get ready for ACTION!
Book your place now for the Track Session May 17th 10am to 11.30am at Herne Hill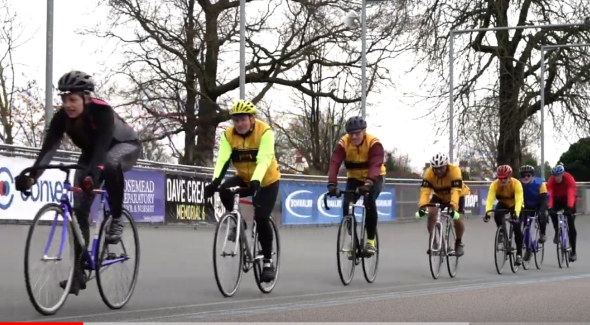 Click here to find out more
https://anerleybc.org/spring-is-here-time-to-get-ready-for-action/
Have you had an MOT Test?
Mark is giving you the opportunity to learn to ride in groups, but what is more important is to learn and practise "Awareness." It is the most important subject on Advanced Driving Courses. So a bit about how these driving (and cycling) techniques have evolved over the years. And why they are even more important in today's traffic!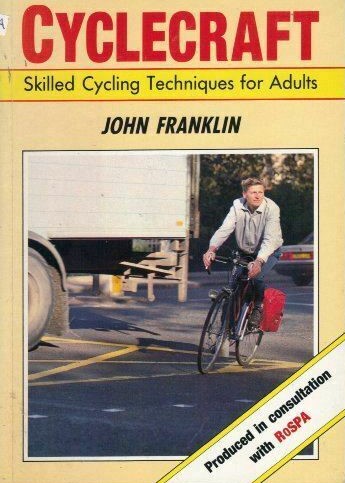 Your survival course! https://anerleybc.org/cycling-road-safety-and-awareness-training/
Exercise & Weight Loss
To be active, climb hills, do 100 mile rides, you need calories to fuel you to the end. But that is no excuse for one of the 7 deadly sins – Gluttony! So a bit of useful advice from George Leung, who as well as counting the pennies in our Club bank account, has also been counting the calories!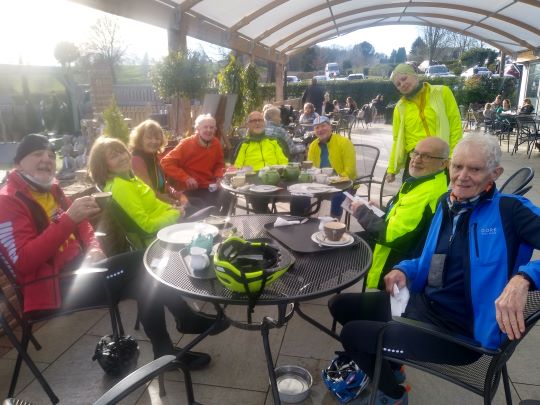 George has been out with the tape measure! https://anerleybc.org/exercise-weight-loss/
---
Gossip from our Roving Reporter!
Denise has now been released from Covid confinement after testing positive, and set off again in search of Anerley news and some of it's characters. Some are stranger than others!
Please tell us what is going on Denise https://anerleybc.org/gossip-from-our-roving-reporter/
---
The Events Register
Those of you who use the Rides Register may have noticed an extra tab at the end for Events. These include Sportivs, Audaxes, Time Trials and even some tours that are of interest to all in the club.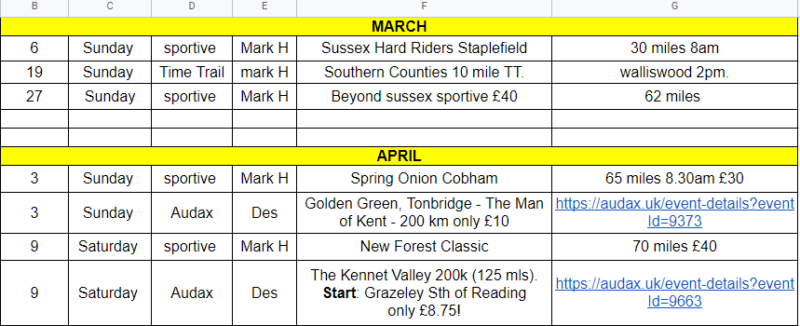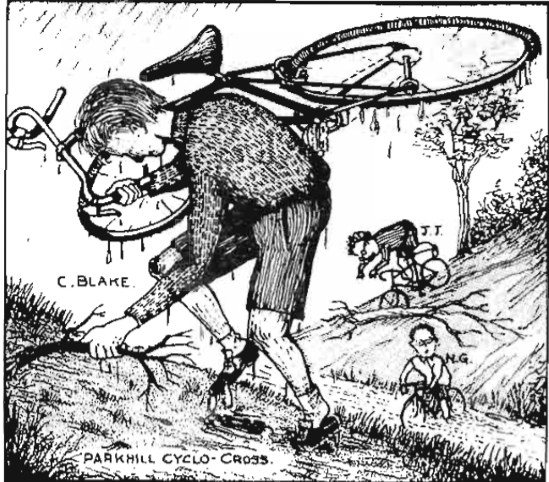 For the benefit of our several new club members, and of course our old regulars, I thought it might be a good idea to remind you of some of the things that we have done in the past, and new things that we can do now that we have a summer to enjoy.
Behind the scenes, your new Club Committee have been discussing a number of events and activities, which we hope you will enjoy. You will hear and read more about these in future Gazettes. But to start the wheels rolling, here is a starter:
https://anerleybc.org/the-events-register-things-to-do/
Not forgetting our more competitive, Sportive and Time Trial riders, you can also use the register to update your diary. Specially for you:
https://anerleybc.org/the-march-hares/
---
​London Free Cycle – Sunday 29 May
Ride Marshalls wanted!
Anerley BC are supporting LCC by providing group Ride Marshall's for the 12 mile feeder ride from Croydon to London & back for the fun ride (not the race)
The anticipated group size may well be 70+. Would you please be a Marshall & help.
Please contact Vince directly if you would like further information.
You are encouraged to sign up for a training session but will need to bring your own bike and lock. The registration link, times, location for each training session are here:
https://docs.google.com/document/d/19N0jSodyu4vrIUt4HWVEshQkx3ltcjH73arZknPdop0/edit
John Eden's Monsoon Project
Last month, John Eden showed us his labour of love, this month he shows us some of what that labour involved!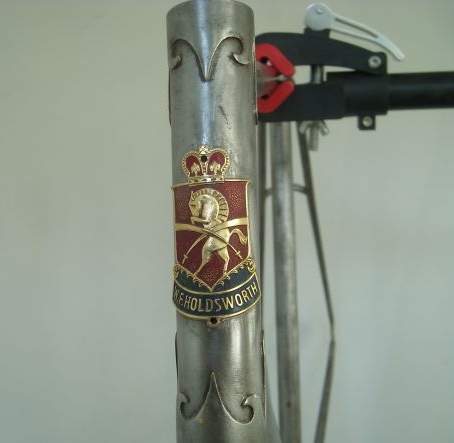 https://anerleybc.org/holdsworth-1961-monsoon-restoration-2/
The Mystery of the Cast Iron Post!
T'was a dark and stormy, Sunday night as the gale force.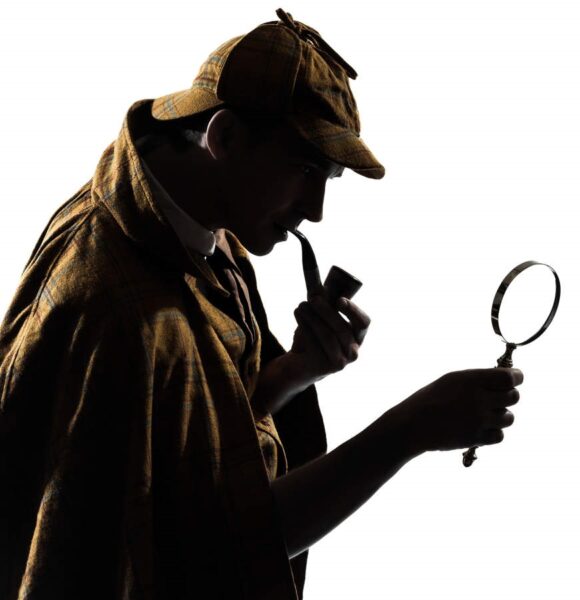 ---
And finally…
If you are enjoying your cycling then it is likely that we all want to know what you are up to. Why not share your interests and experiences with the rest of us. Or perhaps there are topics that you would like to see in the Gazette?
If so, drop us an email to the address below – Thanks!
anerleygazette@gmail.com
Current Covid guidance from our Club Captain
"The government is removing all domestic COVID restrictions in England. So dealing with COVID has effectively become advice on how to reduce the risks of catching and spreading COVID. This includes the following:
Get vaccinated
Let fresh air in if meeting indoors, or meet outside:
Consider wearing a face covering in crowded, enclosed spaces
Get tested if you have COVID-19 symptoms, and stay at home if positive"
Peter Roberts

And last but no means least, some simple roadside repair advice from Cycling UK which should be useful to everyone especially if you are planning to take on an Audax.