Sundays used to be a day of rest, but no longer! If you have the need for speed, check out the Anerley Events Register. The season openers for our March Hares are as follows:

Sunday 6th March 30 ml – Sussex Hard Riders Sportive
Sunday 19th March 10 ml – Southern Counties Time Trial
Sunday 27th March 62 ml/100k – Beyond Sussex Sportive
Time Trials used to called the Race of Truth, but now it seems to be Race of Funny Bikes!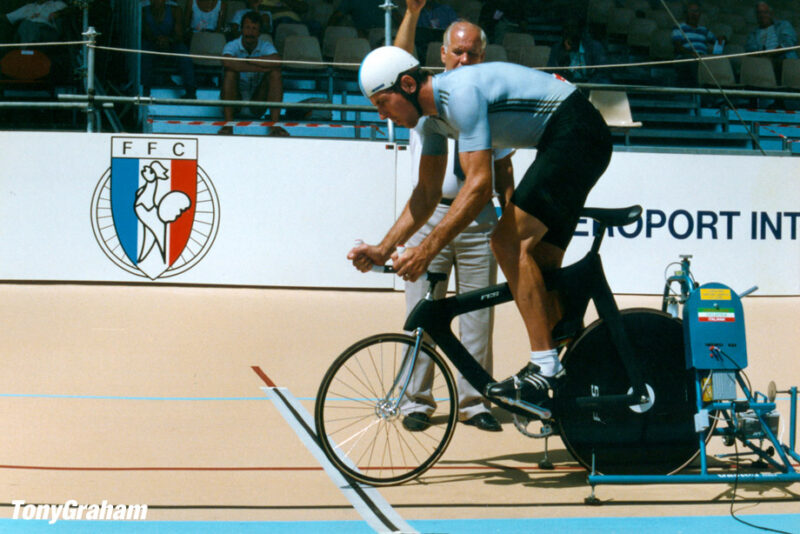 The bike above, with the small front wheel for example was designed so that it was always going down hill!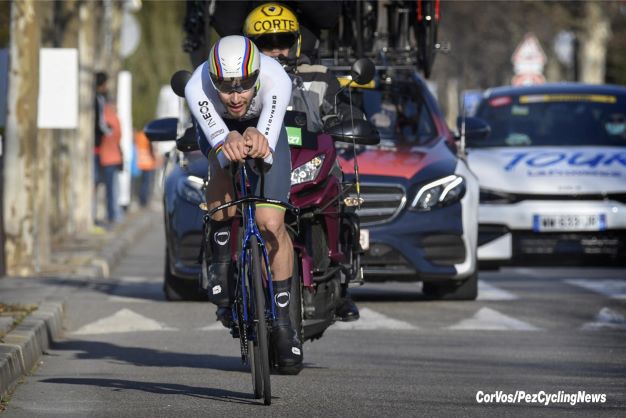 Then came Power Assist. As you can see the rider does not even have to pedal, just get pushed along by the man on the motor bike!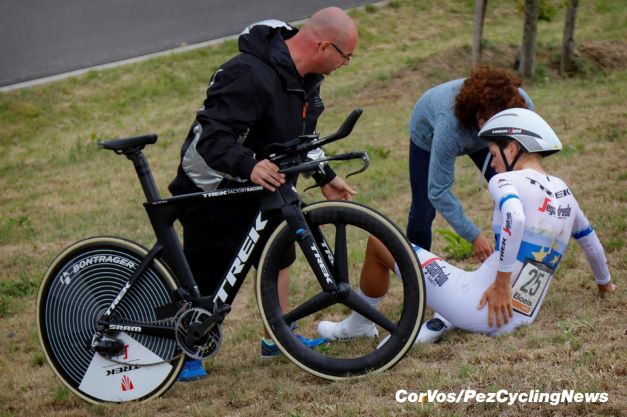 And the very latest is Rocket Assist. In this case the rider pressed the button for the electronic gear change but in error it was the Final Sprint Rocket Booster and he ended up in the long grass!
So the question is – are TTs no longer a Race of Truth, but a dangerous Race for Cheats?
Here is an experts view on this important subject https://pezcyclingnews.com/features/a-case-against-tt-bikes/
By Anerley's Slowest Tortoise