Anerley Gazette, October 2021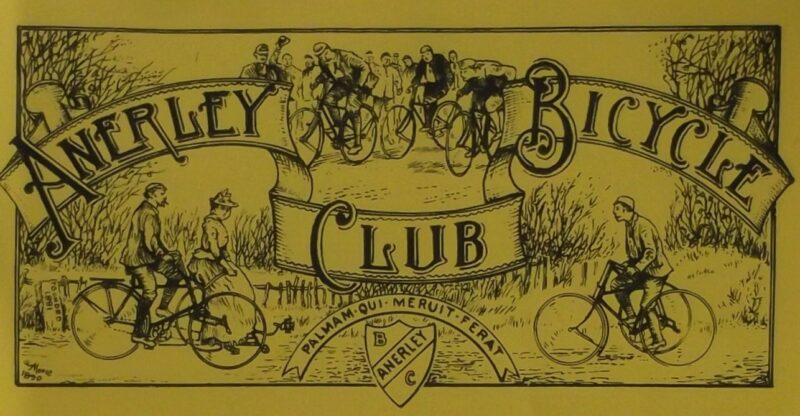 ---
After all our cycling miles during Spring, Summer and Autumn, we will now be at our fittest for this year. Unfortunately, next month Winter begins. Less hours of daylight, combined with cold, wet and icy days, means much less saddle time. By next Spring, much of that hard won fitness will have gone! Unless you ride and train smarter.
Most of us are 50 plus, so maintaining our current levels of fitness, and preferably adding fitness, rather than losing it, becomes more important.
I am sure that I am not the only one, who with each passing year, finds that our regularly used hills seem to be getting much steeper! Perhaps you might have some useful tips to pass on about winter training, or alternatives to cycling, when rain, snow, or ice, stop us from getting out on the road.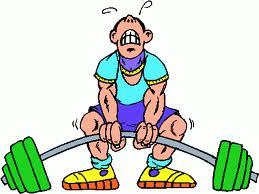 If so, you might like to pass it on to us, E-mail to anerleygazette@gmail.com. Or for that matter anything else you would like to say!
After the success of the last Anerley Mass Gathering at Lullingstone, Vince wants to remind you all that the second Mass Gathering is on 26th October at Haskins Garden Centre, Snowhill; come Halloween style if you dare!
Also a reminder, that we are entering teams into the Southern Cycle Saunter https://www.copsecroydon.co.uk/annual-events/southerncyclesaunter/ on Sunday 10th October. Vince has put a column on the Ride Register for those who are interested in taking part, and set up a dedicated Whats App group for any new info and updates.
So what else have we got for you this month? See below!
Des
---
---
John O'Groats to Land's End (JOGLE) part 2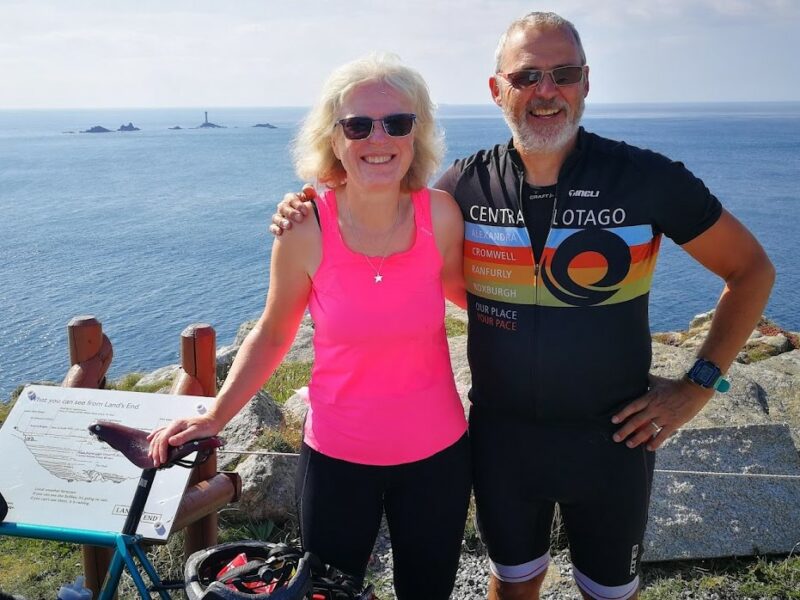 John and Sue Diamond have completed this year's Big Adventure, cycling some 2,114.2 kilometres and climbing 22,901 metres over some four weeks in the wet and cold summer. Read part 2 of their adventure as they cycle the length of England, completing their amazing journey.
https://anerleybc.org/john-ogroats-to-lands-end-jogle-part-2-england/
By John and Sue Diamond
---
New Faces and New Places!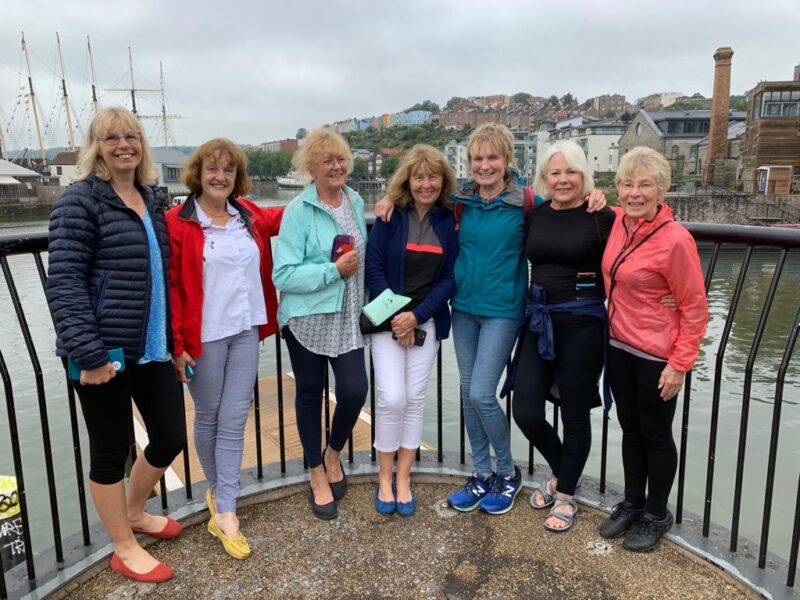 What we all enjoy about being in Anerley B.C is the social side of cycling, meeting up with new and old friends, exploring new parts of our countryside, and Denise has some interesting things to say about it!
Read the full article here:
https://anerleybc.org/new-faces-and-new-places/
---
And now for something different!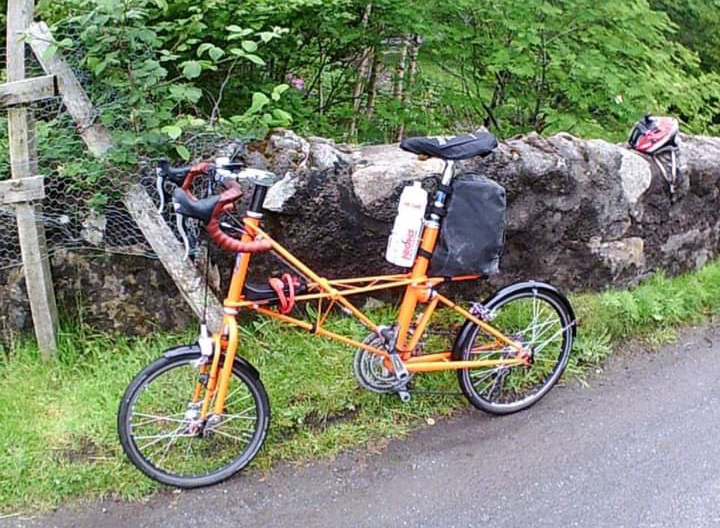 Captain Mark takes us a cycle ride back in time, on a foreign tour – at least it might be a foreign country if Queen Nichola gets her way!
Read the full article here:
https://anerleybc.org/my-western-isles-and-lake-district-adventures-part-1/
By Mark H
One Goes Mad in Dorset!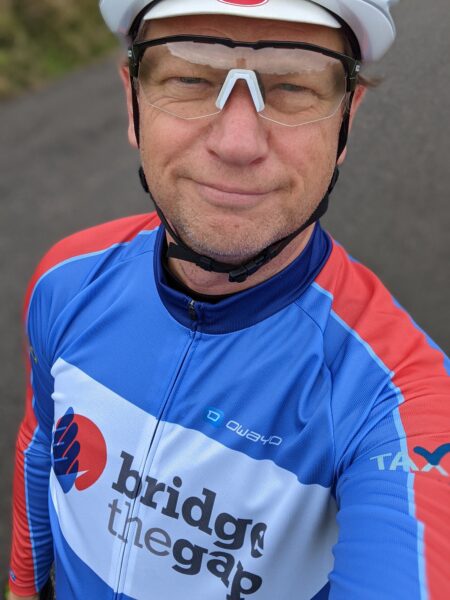 Brian Chapman is taking on a big challenge for charity. Riding from London to Dorset and back.
Read the full article here:
https://anerleybc.org/one-goes-mad-in-dorset/
By Brian Chapman
Shak, Rattle and Roll!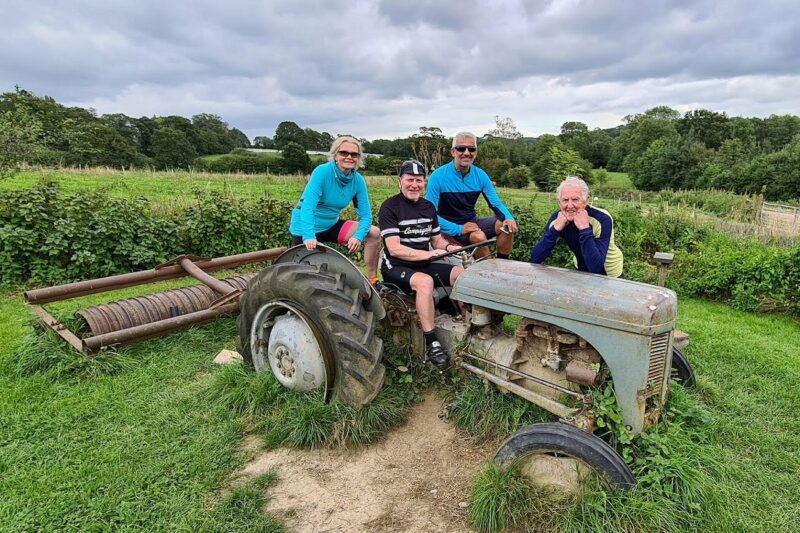 Shak leads some of Anerley's finest on a jaunt into the countryside of the Surrey and Sussex Hills.
Read the full article here:
https://anerleybc.org/shak-rattle-and-roll/
By Des
---
Komooting to Bosham
There are many different route planners available but a new kid on the block Komoot.com additionally has information on the type of suface on tracks which allow a choice between Off-road, Road or Touring cycling routes. Tom V gives it a spin with mixed results.
Read the full article here:
https://anerleybc.org/komoot-for-route-planning/
by TomV
---
The Southern Cycle Saunter!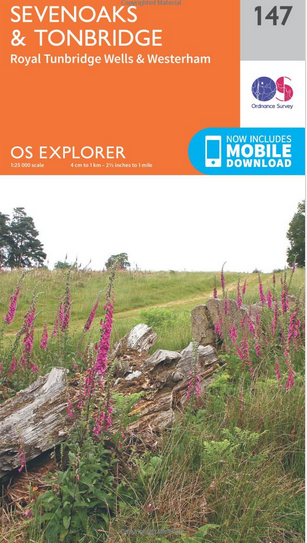 Note the date Sunday 10th of October !
This is a bike ride with a difference. Cycle around the lovely country lanes of Kent, Surrey or Sussex. Solve the clues to help you navigate to find the checkpoints. Each checkpoint will involve a brain teasing challenge – a great day out for all!
For more details see this page https://anerleybc.org/southerncyclesaunter/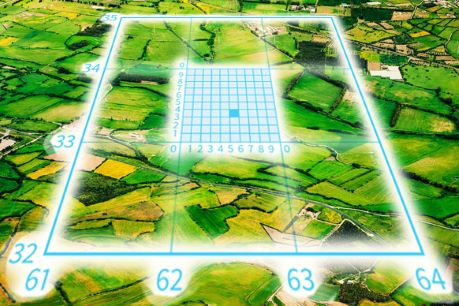 ---
Are You Past 50, or Just Past It? Part 2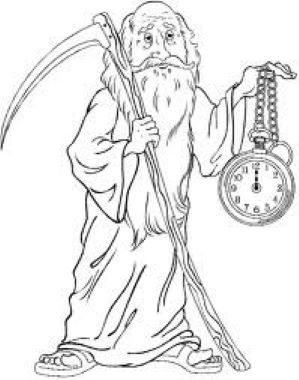 Unfortunately many of us are past 50 and find that we begin to cycle more slowly and every hill seems to get steeper. Unfortunately, the clock never stops ticking, and next year the hills will seem even steeper! What causes this, and more importantly what we can do, to slow down the inevitable loss of vitality as the years pass by.
Des has done a bit of research, so find out what you can do about it here:
https://anerleybc.org/part-2-are-you-past-50-or-just-feeling-past-it/
by Des
An Idiots Guide to Map Reading!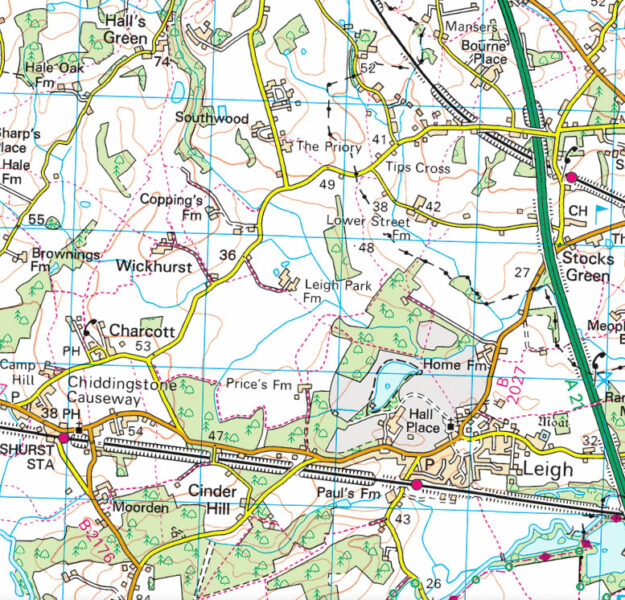 The idiot being the author, me, not you! Why on earth did I get involved in doing this! But I can guarantee that once you become familiar with how to read a map you will have great fun doing Map Reading Competitions! It brings a new dimension to the enjoyment of cycling
by Des
Swanning Around in Dorset!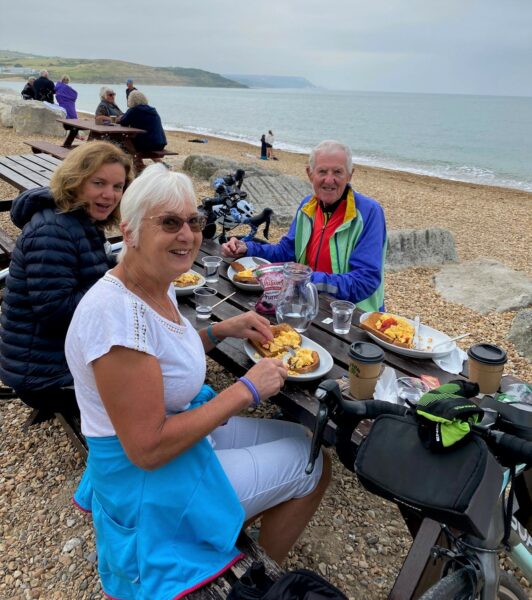 Brian was not the only one who cycled to Bridport. Des and his gang went to Dorset for some awayday cycling. Apart from eating lots of fried food, they cycled along the Jurassic Coast to – Bridport!
Read about Day 1 of their adventure here >
by Des
---
Reunion at Lullingstone Country Park
Thank you Vince for Organising a great reunion at Lullingstone Country Park, especially for fixing the weather after the last one!!!

---
Covid Guidance from Captain Mark Hancock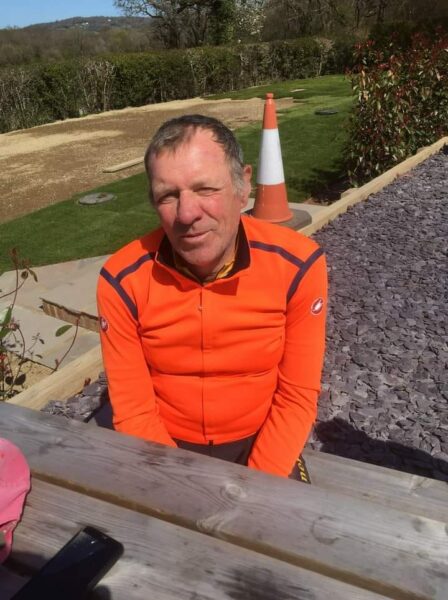 The lifting of lockdowns has finally happened, the current club ride rules are as follows:
All ride leaders need to use the Ride Register.
If you are leading at the start you need to make note of who you are riding with.
We need to make it known when we stop that we all wash our hands at a venue before & after eating.
We all need to have a mask, some cafe's still require it.Maximum group size is up to the leader but the guideline is still 8.
No official Anerley ride is to be ridden unless it is on the register, It is there for a reason use it.
Most of us have had a least one shot of the vaccine let's all enjoy group riding again but please make sure we stick to the basic guidelines.
---
A Magical Mystery Tour in Spain!
And last but not least, my passport has expired but and I am now going to renew it. I am hoping to get at least one last ride into the Picos mountains of Spain, before being completely past it! Hence my research into how to offset sarcopenia and the ravages of time. But remembering the great times of past cycle tours in Spain, will spur me on – especially this magical, epic ride with Ewa and Co!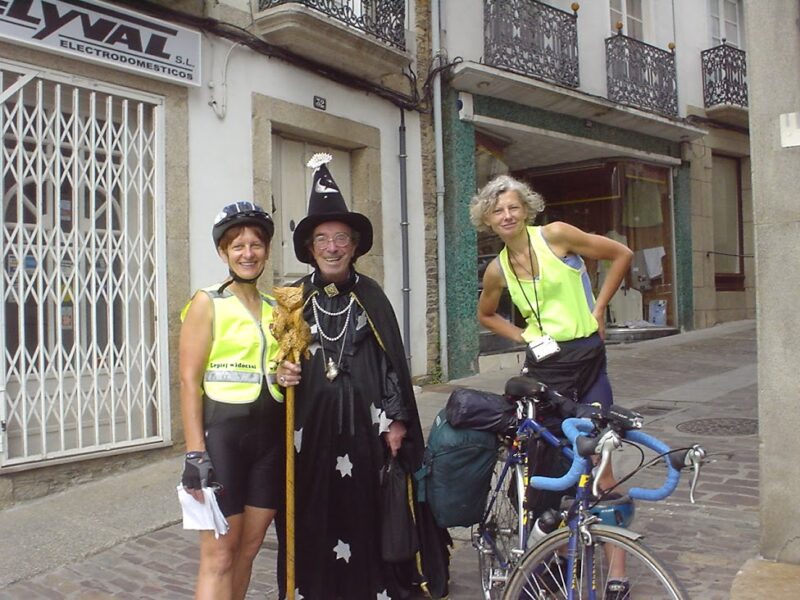 https://anerleybc.org/an-epic-spanish-tour-with-ewa-part-3/
This month's edition was once again produced by Des Donohoe with a bit of technical help from Tom Vaz. Many thanks for the additional contributions from different members of the club. We would welcome any articles for consideration for the next Gazette – it is YOUR club newsletter!