Komoot for Route Planning
There are many different route planners available including Garmin Connect, Google Maps, CycleStreets, RideWithGPS all offering a similar experiences. A new kid on the block Komoot.com additionally has information on the type of suface on tracks which allow a choice between Off-road, Road or Touring cycling routes.
I've read and been told by club members that Touring routes are not for the faint hearted so being strong hearted, I pulled out a Touring route to Bosham and decided to do it as an experiment on my own. I ride with 25c tyres which give me a little more bounce and grip on the occasional off-road or gravel track.
Firstly, I navigated myself to Ranmore Common before following the suggested Bridleway at the top of Whitedown Lane.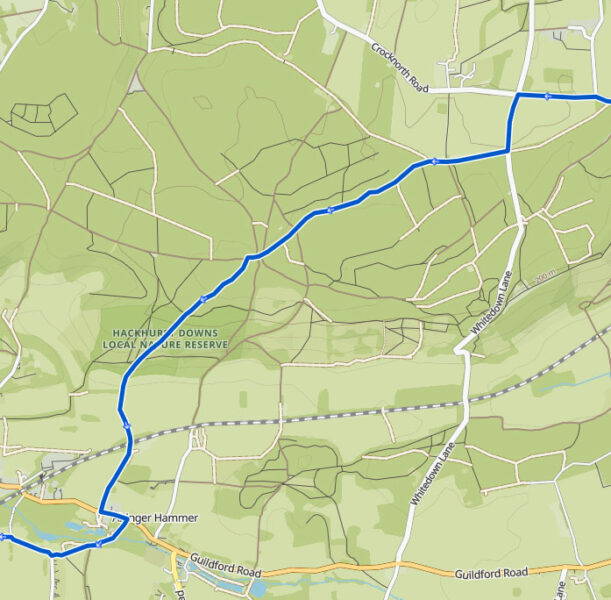 Comfortable enough on my road bike after the recent dry spell.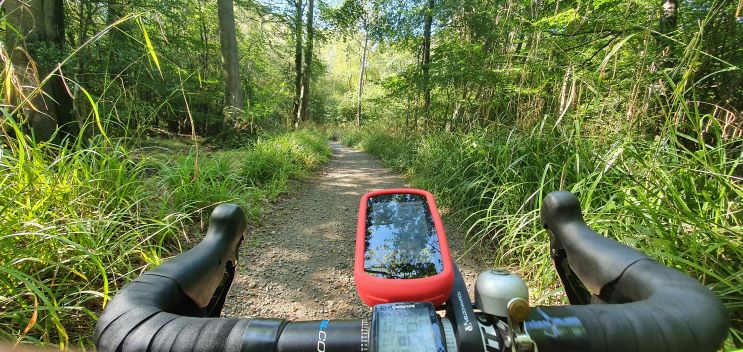 All was fine until the turning down the section on Beggars Lane where I saw a road works sign in the middle of the woods!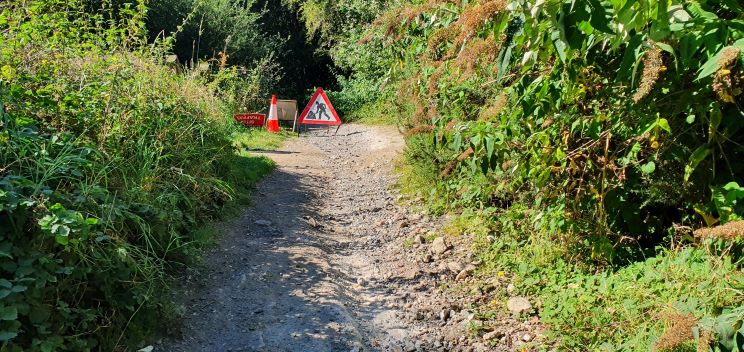 The council are putting a hard packed track up from Abinger Hammer which will one day benefit cyclists but for me it was a nightmare. Firstly Beggars Lane is around 20% downhill and my brakes were simply not good enough. The loose gravel laid on the track was pretty scary.
Eventually I came across the culprits who are laying down a hard packed surface for ungrateful cyclists like me. The sections that had been packed were OK so I gave have them a thumbs up and moved on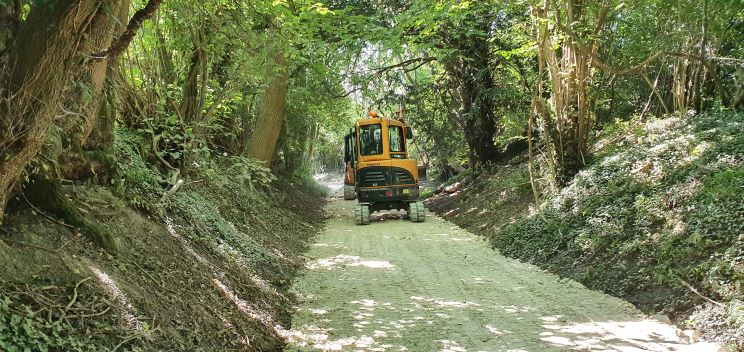 Following a track behind Gomshall to Shere the views were fantastic and the trail was rideable.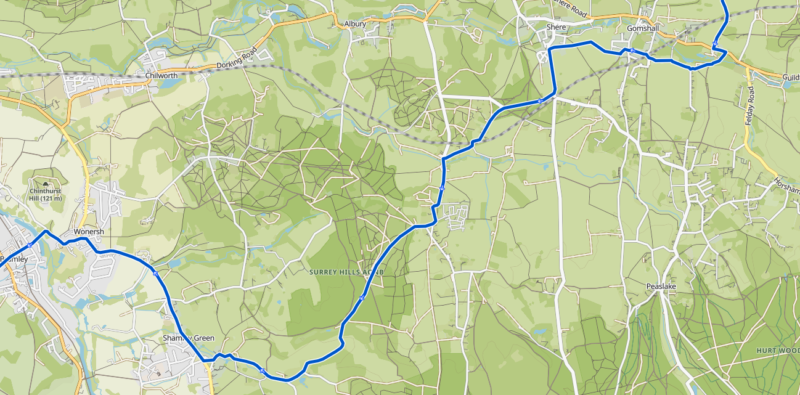 The section leading into Shamley Green went along a stunning, country lane where all the house owners must be millionaires. Ponds requiring duck houses etc.
Then came an offroad section that varied between something for me and something for the hardened mtb rider. Those nettles certainly help you stay awake!
After lunch at Chiddingfold, in a cafe I last used over 10 years ago with Des, I was still feeling the effects of the hills bumpy tracks when I came to a tough section which badly broke me.
The peak of the horrendous hill was at Easebourne – very inappropriately named as that hill was a 1:4 and almost 1 mile long. How would touring bikes get up here with luggage I thought (apart from the swearing that is).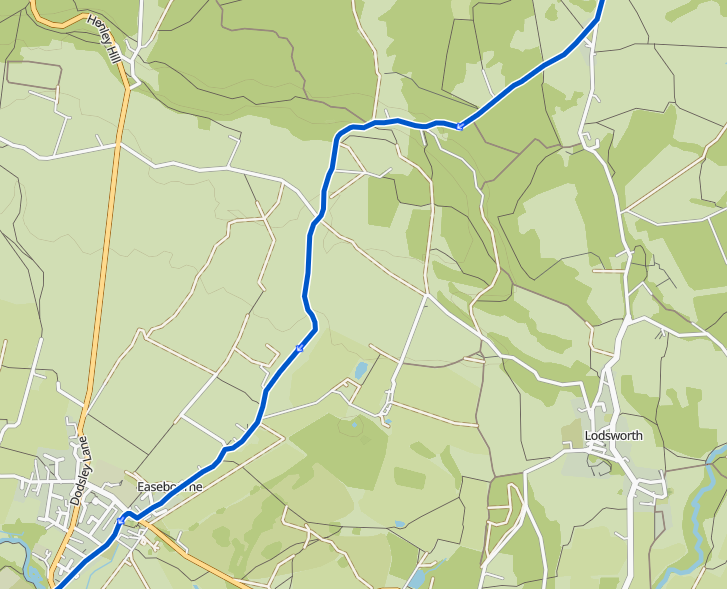 A steep descent before the village came into view a vision of bygone England – they certainly love the sunny yellow look!
After shooting through Midhurst I gave the next sections of off-road a miss as I was running late. It meant riding the A286 with cars whizzing by at 60 mph but I made up enough time while crossing the South Downs at Singleton.
The komoot route took me onto the rather splendid Centurions Way. This is a hard packed all year surface that goes down to Chichester and joins up with the Route 2 taking you past Fishbourne Palace. A great place to visit another day.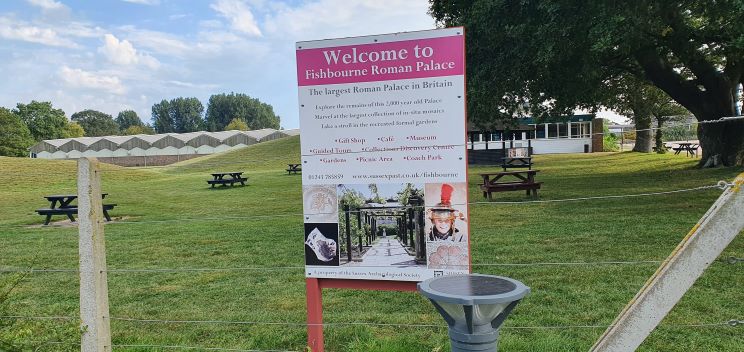 Bosham was beautiful as usual and looking very green with the tide far out. I only just managed to get a tea before the tearoom closed at 5pm so earlier bursts of speed were worthwhile.
For the first time I got a train back from Bosham changing at Chichester. A great value service at a mere £13.35 with my Senior Railcard. The train whizzed me back home in time for bed and nights rest before work in the morning.
And the verdict on komoot.com? Some of that route was stunning and I'd not have found those beautiful tracks without it. However, be aware, its not really suitable for long distances unless you're properly fit!