It was the last weekend of the summer of 2021 and Shakil was leading a group of Anerley's finest, to a great tea stop for the last sunny day of this not so sunny summer – Tablehurst Farm.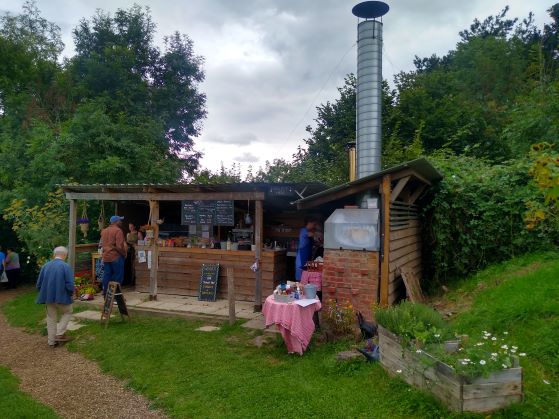 But first we had to get there, so time to Shak, rattle and roll! And it was not very far before an ominous rattle on Des's bike, brought the roll to a halt.
After checking, mudguards, wheels, chain, gears, derailleurs, without success, Shak came to the rescue. "Check the axle quick release" he suggested, and low an behold the rattle stopped and we were back on a roll!
Next stop was at the spooky cemetery of the ancient parish church of St George at Crowhurst. In pre-Christian times the Druids would mark a place of burial with yew trees. And the most ancient and gnarled, yew tree in this ancient cemetery is claimed to be 4.000 years old!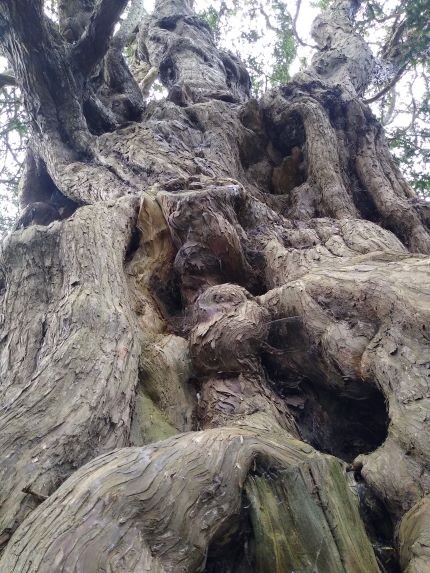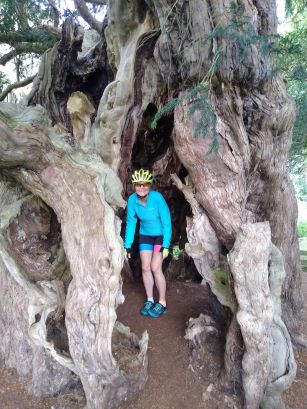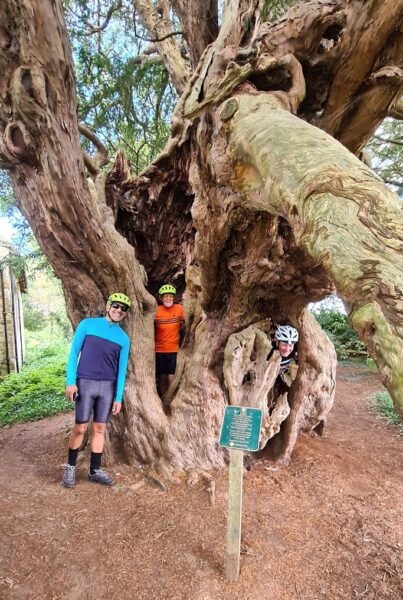 So then it was onwards to Lingfield, where the rowdy element of Anerley BC, might have spent a night or two in the local clink!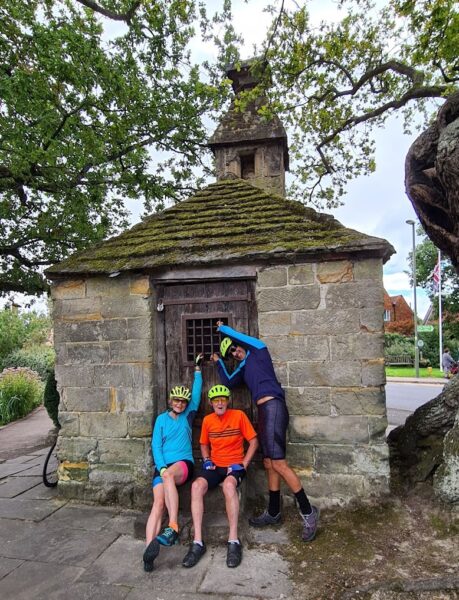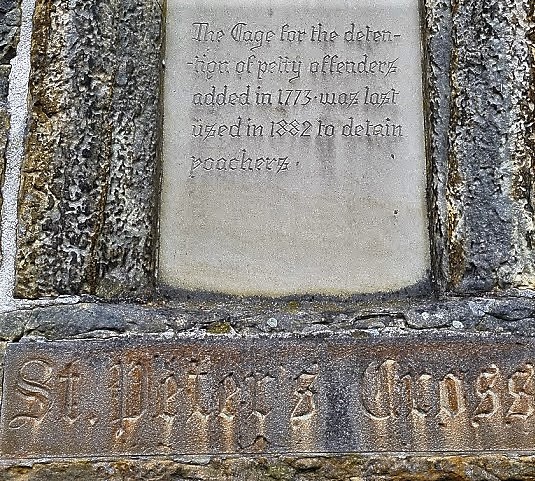 So the last guests were poachers in 1882, not Anerley cyclists riding home with out lights. Our club history shows that local Bobbies took great pleasure in catching cyclists riding home in the dark! But no Bobbies to worry about, we were just enjoying the sunshine in Lingfield
But there was a bit more history just up the road, in Dormansland.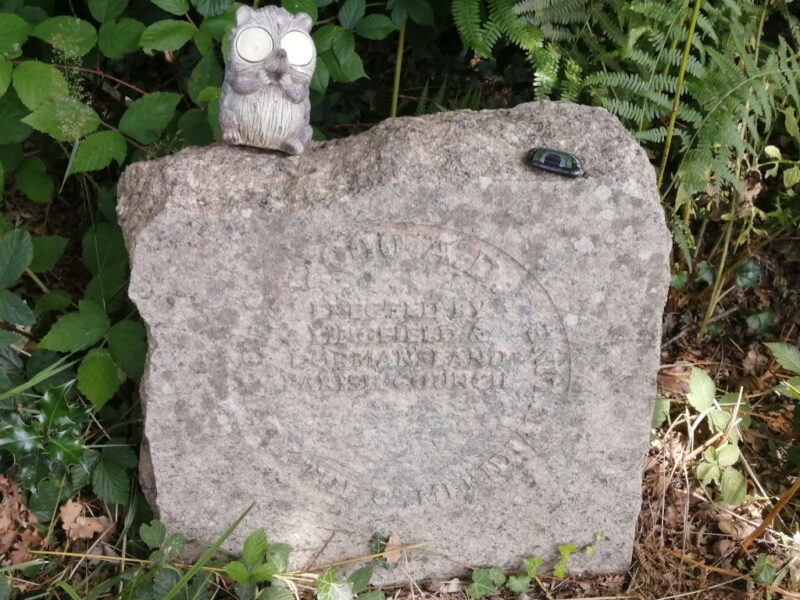 Where would cyclists be without maps? You might find your way from A to B with the aid of Garmin or Google Maps on your mobile phone, but all these systems use our good old, made in the UK, – Ordnance Survey Maps. And these, owe their origin to the Jacobite Rebellion and the bloody battle at Culloden in 1746. This battle was fought and won with the use of the military mapping surveys, proving the value of accurate maps in times of war, and peace.
And in those bygone days, London was the centre of the universe. Greenwich observatory was where the universe was studied, hence the Greenwich Meridium Line became the zero upon which maps were based!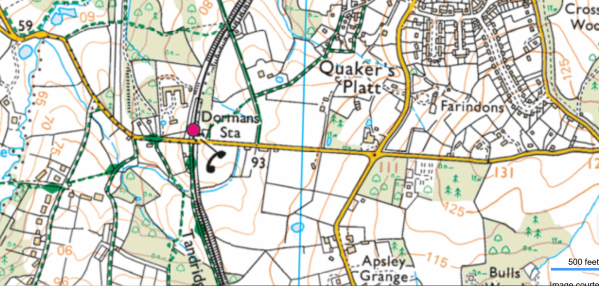 The Millenium Stone is where the blue vertical "Zero" line, in centre of above OS map section, crosses the road, just east of Dormansland railway station. You wont find that on Garmin!
Shortly, and within a mile we crossed over the borders from Surrey into West Sussex and then into East Sussex and soon arrived at our destination of Tablehurst Farm in Forest Row.
A good selection of generous portions of cake, tea and other choices to top up our depleted energy reserves and it was time for one last photo opportunity before we set off for our return leg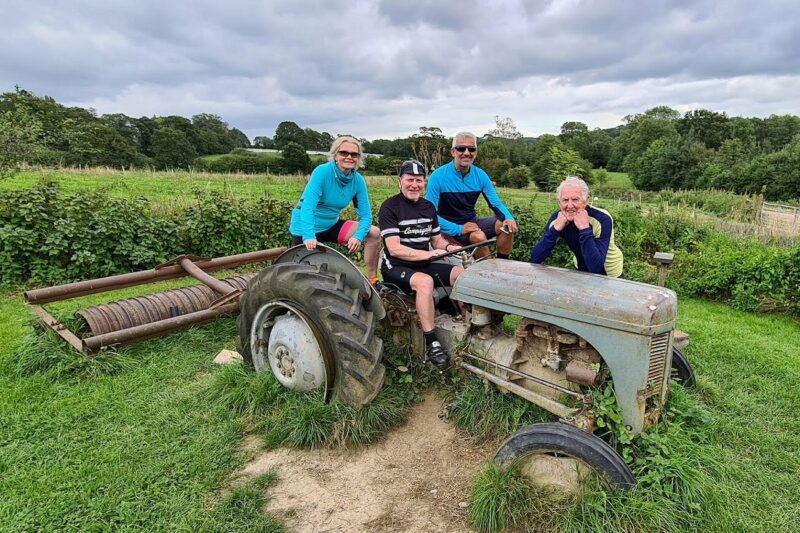 One of the best cycle routes in the south, is NCR 21, which starts at Greenwich beside the Thames, passes through our Marden Park to Gatwick Airport, and from there continues eastwards, passing by Tablehurst Farm, on its way to the south coast, near Eastbourne. So a must for real cyclists who carry on the traditions of what cycling was, and still is, all about. And we passed several groups of these real, long distance cyclists, loaded up with panniers, and travelling at speed as they headed west as we headed east along the 10 mile stretch of the now disused railway line, from East Grinstead to Groombridge, on the route now known as the Forest Way. https://www.sustrans.org.uk/find-a-route-on-the-national-cycle-network/forest-way
Perfect for the new vogue of Gravel Bikes, so check out the above link to learn more about the Forest Way!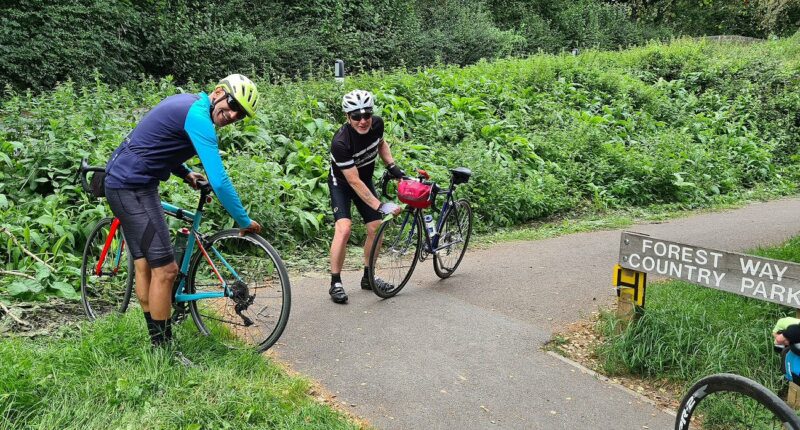 Back on tarmac as we leave the gravel cycle path, to join the main road at Hartfield, a quick wipe down of skimpy tyres, not best suited for anything but the black stuff!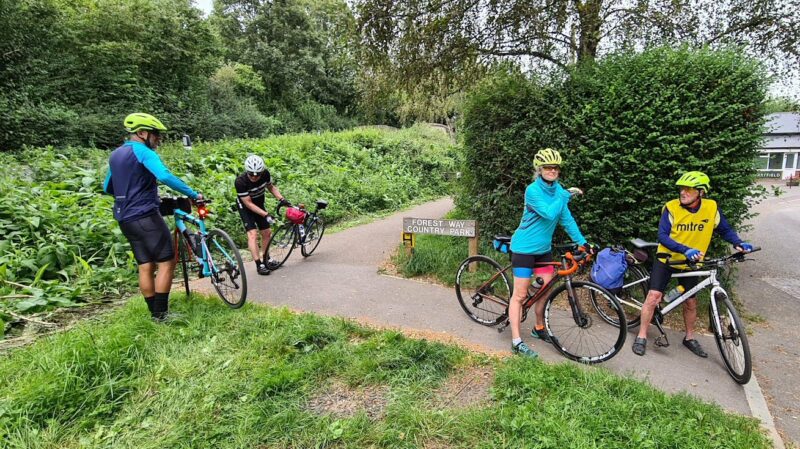 And Julie's hands were all a-tingle – 100 psi tyre pressures not ideal for cycle paths!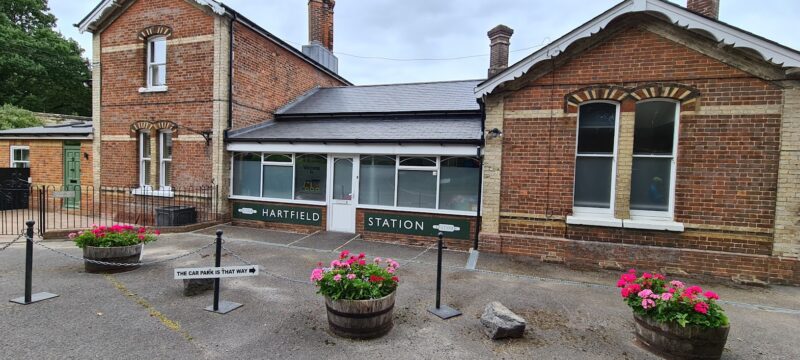 The old railway station opened in 1866, and closed in 1967 when the national rail network was savagely pruned under the Beeching reorganisation. The station is now a play school for local children. Other railway buildings still exist, plus information boards, from which these notes are taken.

A note of interest was that in 1950, a farmer moved south from Skutterskelfe Hall Farm (say that again?) in North Yorkshire, to a farm at Hartfield. The entire stock of both animals and machinery were moved on the 30th December, the coldest night of that year. The move took 30 hours. What makes this of particular interest is that the farmer moved to Perryhill Orchard Farm, a favourite venue for some of our Anerley BC explorers!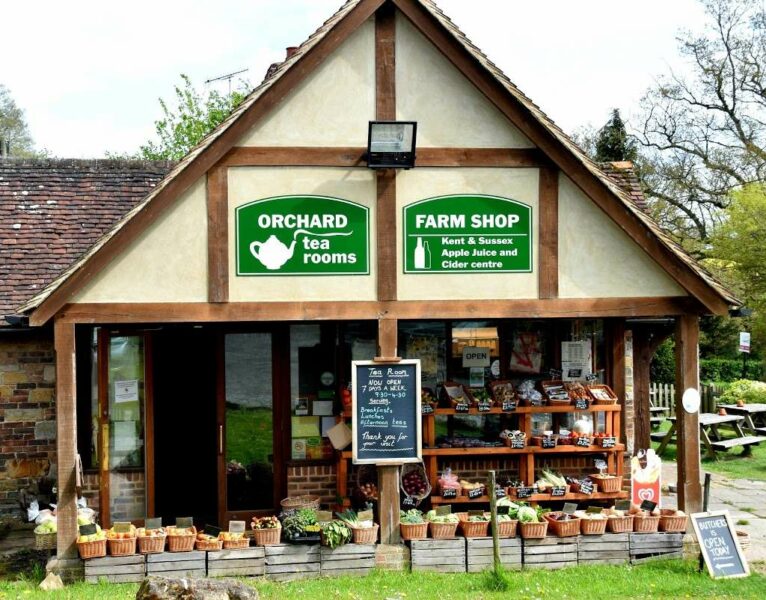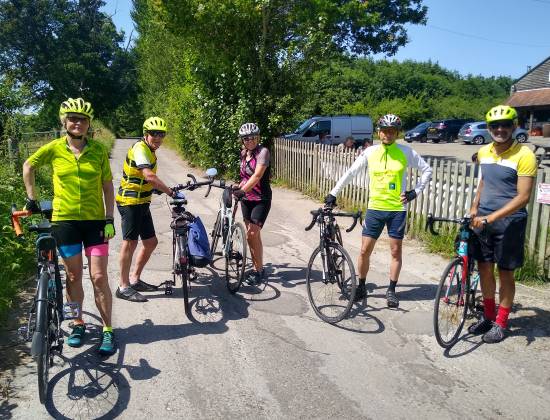 For those who are You Tube followers the "Farmer Moves South" was the subject of a 2 part documentary at the time. Below is the first part, with part 2 also available.
And to close the story of Shak Rattle and Roll.
Weary, as we came to the climb up Flower Lane to Marden Park (back on NCR 21!) we saw 2 young girls, who had been in the same place on our outward journey at 10.30 in the morning. Now some 7 hours later, we just had to stop – more food!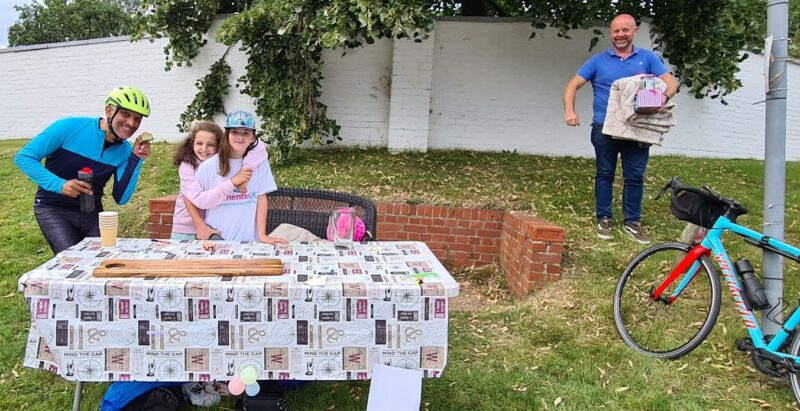 These 2 young girls had been up since 6 o'clock in the morning, to sell cakes that they had made, to raise money for the Alzheimer's Charity. We got there in time to clear the table of all the cakes, just as their Dad came to help them close down their stall. What a deserving pair of youngsters!
Photos by Asif, and the elusive Shak who never appears in any of them!
Strava stats from Asif who actually does live in Anerley! But mileage from/to Shurgard at Purley, only 58 miles and a couple of hundred or so, less feet of altitude.
Note that the 6hrs and 42 minutes included the lengthy social stops at which we, probably, replenished as many calories as the 1955 that were burnt during the actual time pedalling!

So it is thanks to Shakil for perhaps our most interesting ride this summer, and not forgetting that without him taking all the photo we would not be able to show you where we went. It also explains why (as the photograher) he does not appear in any of them!