Anerley Gazette, September 2021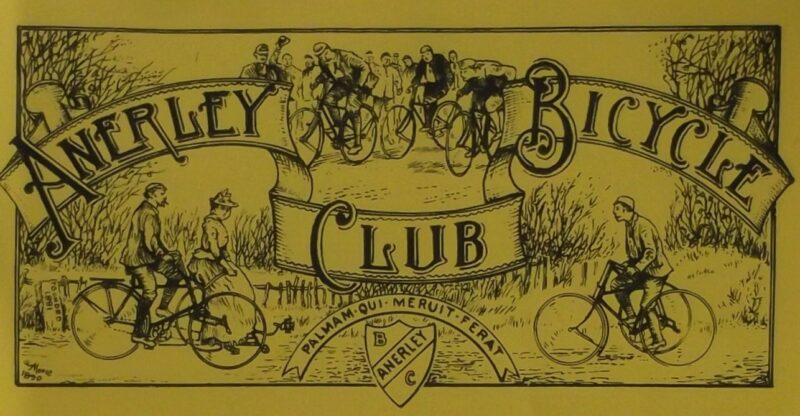 ---
Is it the end of Summer already? Well unfortunately yes, the month of September is the start of Autumn. Looking back over the 3 summer months it seems that we had more wet and windy days than blue sky rides in hot sunshine!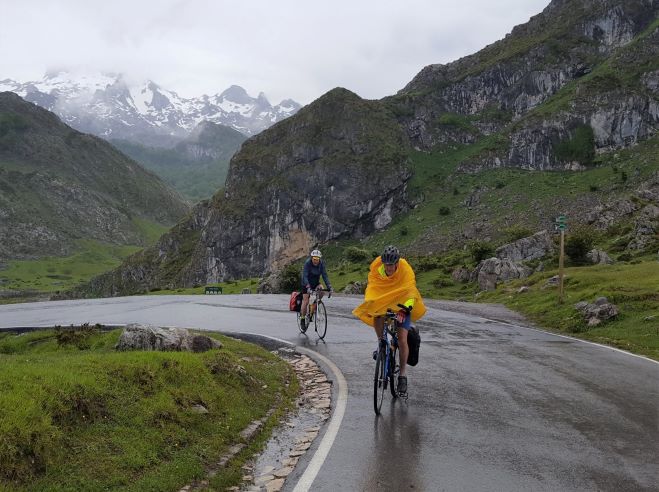 But unfortunately, it may not just be memories like with Tomtom above, that have caught me up. Old Father Time and creaky knees have called time on climbing mountains and even some of our Surrey Hills. The answer would appear to be to go electric!
So this month, some info about e-bikes which are becoming more popular in Anerley B.C, plus much more. Just follow the links below to, hopefully (!) find something that interests you. But before that, can I thank the growing number of Club members for their contributions to fill the Gazette. To name but a few, Denise for being our first (and continuing!) Gossip Columnist. Captain Mark and Vince for guiding our Club through, and out of the many problems of Lockdowns, etc – and both for their help and advice on the mechanical side of keeping our bikes in good order!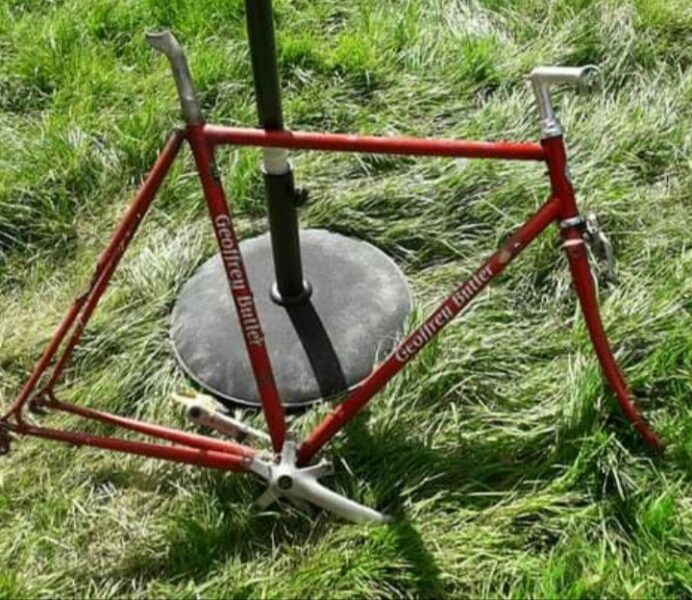 The most popular reads for our members are bike rides – provided by Amy, and new member Brian Chapman, to name but two. And not forgetting the off roaders, a first for the Gazette was George B's forays to Reading and back – twice!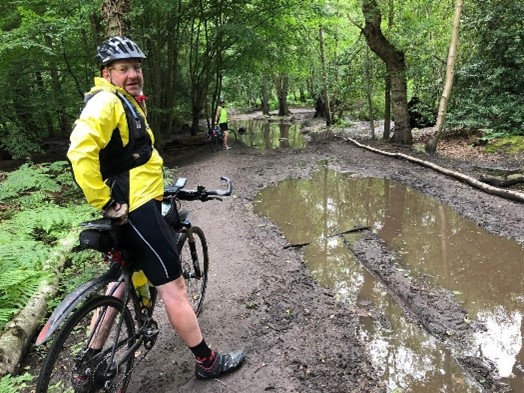 And mentioning Gazette firsts, this is a record breaker! The first Anerley Lady to take on the Challenge of John O'Groats to Lands End. Also a first because it is also our first lady and gent's Anerley Team to do it – Sue and John Diamond!
All of the above mentioned are not the only ones who have also helped fill out the digital pages of the Gazette, and also deserve mention. But space means that I must close this bit, but just to add that we will always need your continued support, and to make it easier, there is now a dedicated place to send items for publication, your comments, criticisms and even praise to encourage the contributors for more!
So emails to anerleygazette@gmail.com Thanks!
Our next mass gathering event is on Tuesday, 7th September at Lullingstone Country Park. Sign up for your place on the Ride Register.
And now follow the links below for this month's Gazette items.
Des
---
John O'Groats to Land's End (JOGLE)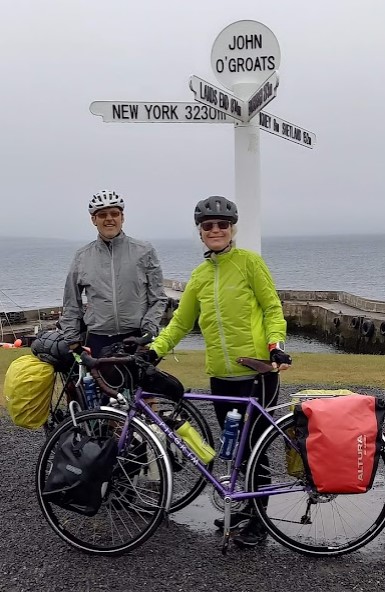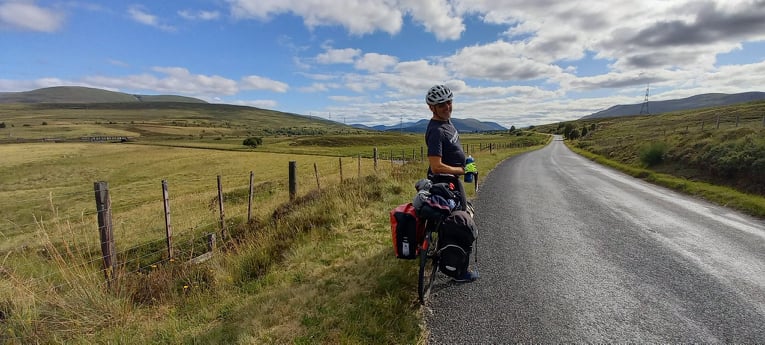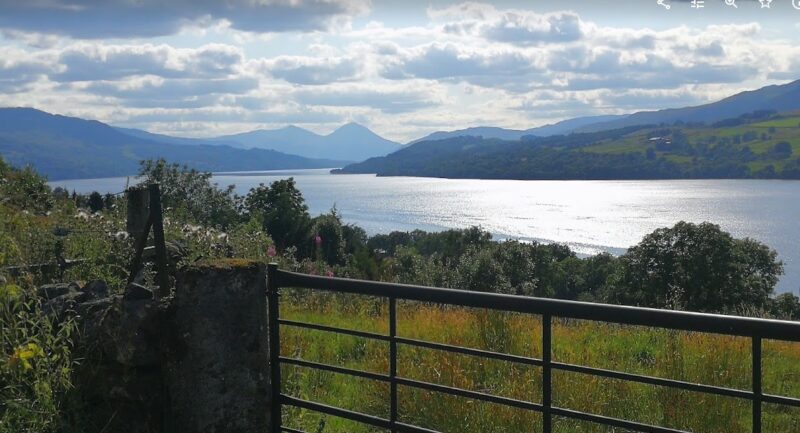 John and Sue Diamond have completed this year's Big Adventure, cycling some 2,114.2 kilometres and climbing 22,901 metres over some four weeks in the wet and cold summer. Read part 1 of their adventure as they plan (sort of) and then begin their epic ride through the length of Scotland.
https://anerleybc.org/john-ogroats-to-lands-end-jogle-part-1-scotland/
By John and Sue Diamond
---
101 Rebel Ride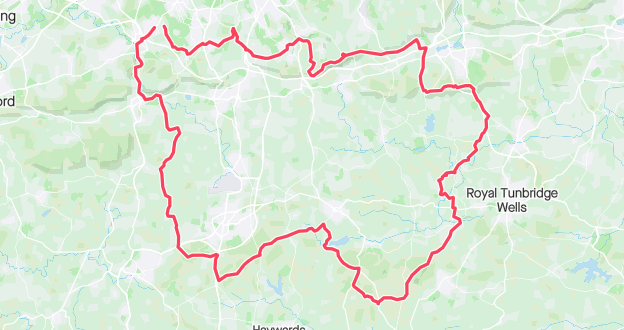 The Ashstead 101 Rebel started 9 years ago to raise money for the Rianna's Fund Charity. The Charity is named after a local school girl who was killed when a tree fell on her in the school play ground.
For the last 4 years, Captain Mark Hancock has enticed a group from the Anerley to push themselves around the many punishing hills.
Read the full article here:
https://anerleybc.org/ashstead-101-rebel-ride/
By Mark H
Ewa Takes us to a Sunny Beach in Spain!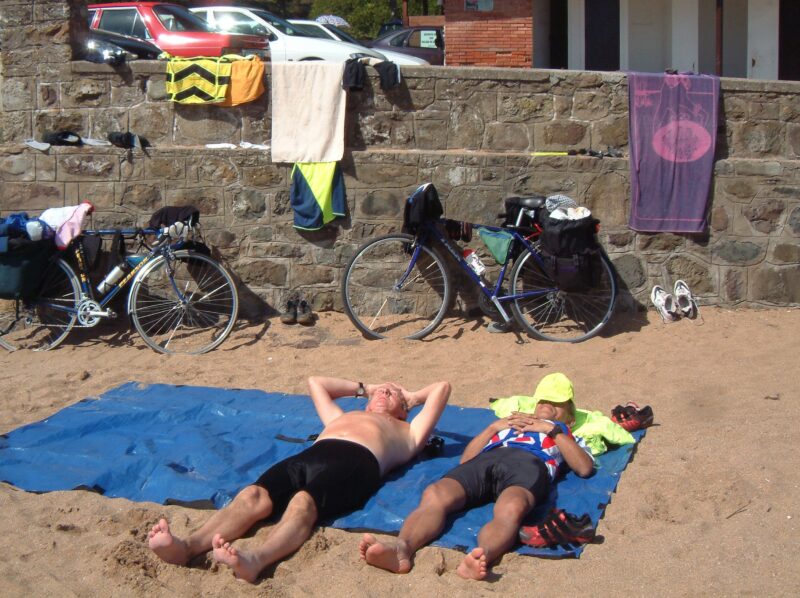 Will the summer cycling of 2021 be something for you to remember or preferably to forget!
After this year's rain and thunderstorms, you will no doubt be remembering those lazy days on a sandy beach in Spain. Like here.
Read the full article here:
https://anerleybc.org/epic-2005-spanish-tour-with-ewa-part-2/
By Des
Rain Stopped Play!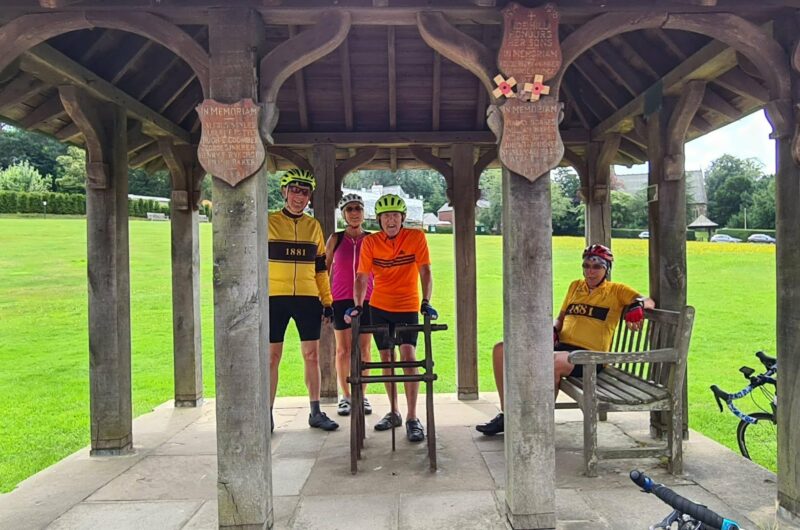 What happened to the sun on Sunday the 1st of August? And who was in need of a Zimmer frame after one too many of Kent's Hills?
Read the full article here:
https://anerleybc.org/sunday-1st-aug-rain-stopped-play/
By Des
---
Watt Bike For You?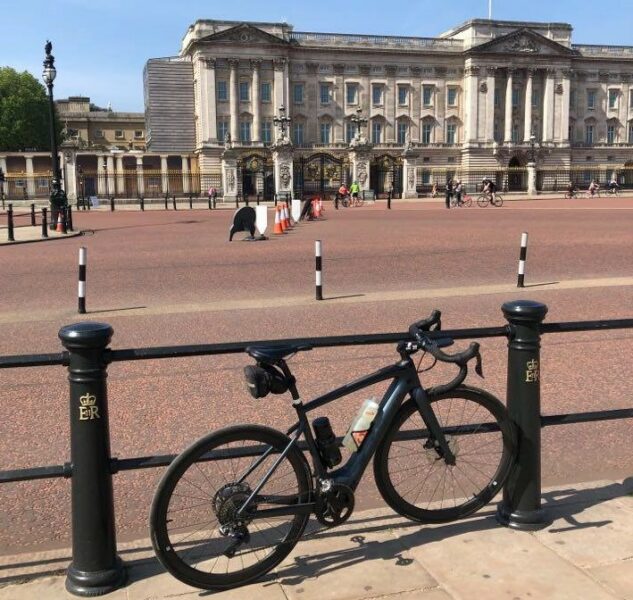 It was the popularity of e-power amongst the MTB fraternity that has speeded up the acceptance of e-power by roadies. Some of our club members have been riding with electric powered MTBs, and similarly, e-bikes are just starting to appear on our club (road) rides.
Read the full article here:
https://anerleybc.org/watt-bike-for-you/
by Des
---
Some Tender Loving Care for your Bike!
By the end of September and after all that summer mileage, you will be at your fittest. But unfortunately your bike will be a little weary, worn and in need of some tender loving care. So perhaps now is the time to consider how to avoid problems and breakdowns during the coming winter bike rides.
Read the full article here:
https://anerleybc.org/some-tender-loving-care-for-your-bike/
By Des
---
A Castles and Palaces Ride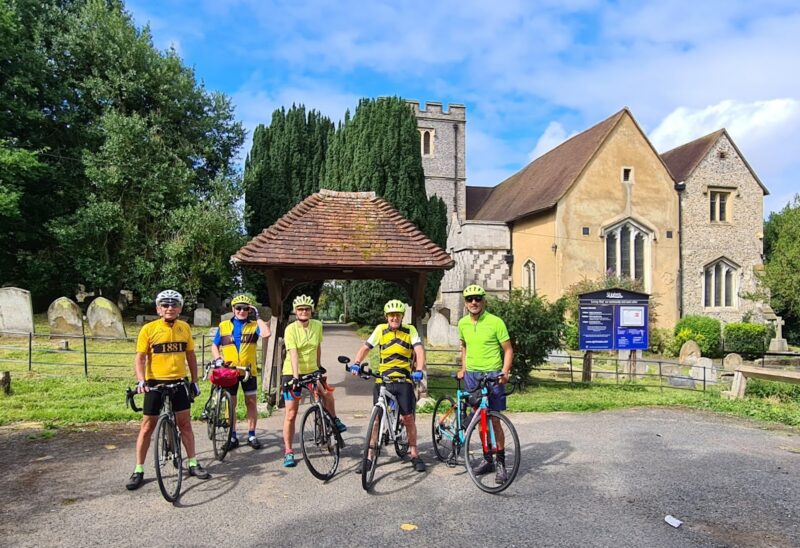 Surprise, surprise, the sun actually came out again! So to make the most of the unusual weather of this year's summer, we set off to visit Eynsford and a tour of historic Kent. I had never realised how much of our nation's history was on our doorstep!
by Des
---
Midlife cycling: too late for speed?
In an extract from his new book, The Midlife Cyclist, Phil Cavell argues that most of us train too hard and need to back off in order to reach our fitness potential
by Phil Cavell extract from road.cc
Choosing an E-Bike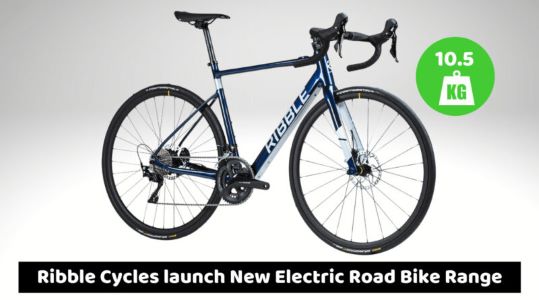 Have you ever considered going electric? Or perhaps you might be considering it. There is now a bewildering range and variety to choose from. E-bikes are not cheap and if you make the wrong choice it could be an expensive mistake!
By Des
Are You Past 50, or Just Past It?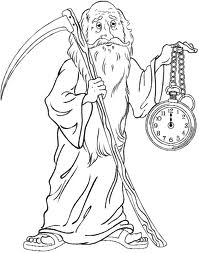 The clock never stops ticking. Each year we get a little older and the hills seem to get a little steeper. Have you wondered why, or perhaps of more use, wondered how you can slow down the ageing process, or it's effects?
by Des
---
A Rummage Through Whatsapp
Please be respectful of other members when using social media and avoid causing offence or you will be removed.
Here is another roundup of the amazing, good times we enjoy as a social cycling club.
---
Covid Guidance from Captain Mark Hancock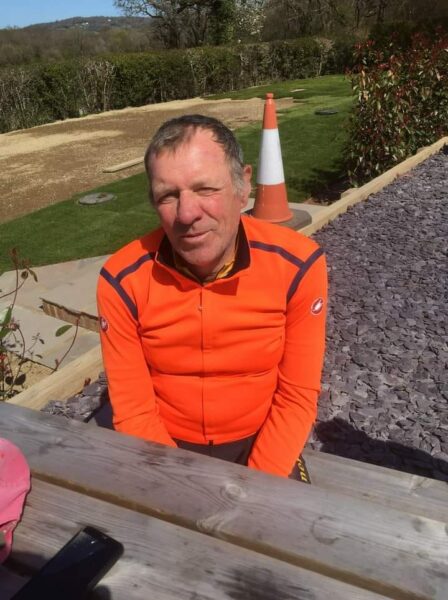 The lifting of lockdowns has finally happened, the current club ride rules are as follows:
All ride leaders need to use the Ride Register.
If you are leading at the start you need to make note of who you are riding with.
We need to make it known when we stop that we all wash our hands at a venue before & after eating.
We all need to have a mask, some cafe's still require it.Maximum group size is up to the leader but the guideline is still 8.
No official Anerley ride is to be ridden unless it is on the register, It is there for a reason use it.
Most of us have had a least one shot of the vaccine let's all enjoy group riding again but please make sure we stick to the basic guidelines.
---
This month's edition was once again produced by Des Donohoe with a bit of technical help from Tom Vaz. Many thanks for the additional contributions from different members of the club. We would welcome any articles for consideration for the next Gazette – it is YOUR club newsletter!