Anerley Gazette, November 2022

Anerley Gathering – October 2022
Four Anerley groups cycled out to Christmas Tree Farm at Downe for the last of this summer's Club Gathering. For those who missed out on this, here is a write up from one of the four groups
https://anerleybc.org/anerley-gathering-october-2022/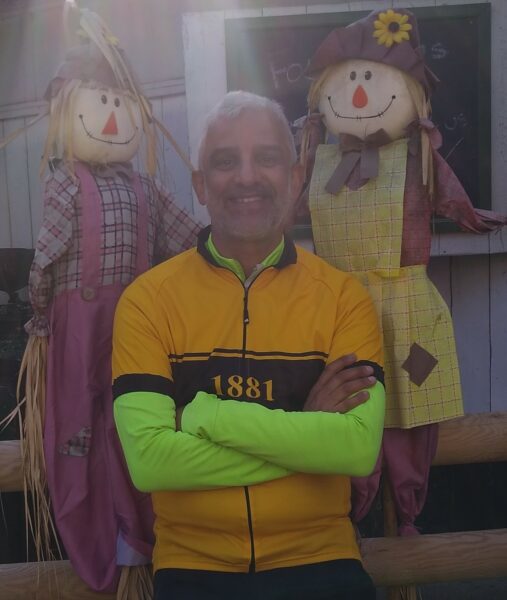 ---
Another Long Distance Challenge
It is becoming a regular feature to congratulate our long distance athletes. Anand lives in India but joined us after a series of rides in 2021. He has just completed the Brevet LOC 1000 km in 65 hours, giving him a complete set to prove his insanity. The Delhi Randonneurs organise this event starting from India Gate , New Delhi ,traversing through Kurukshetra, Ambala, Karnal, Golden Temple and Jaliyanwala Bagh in Amritsar and goes all the way to Wagha( Attari) border between India and Pakistan. A seriously long ride through a very historic part of the world.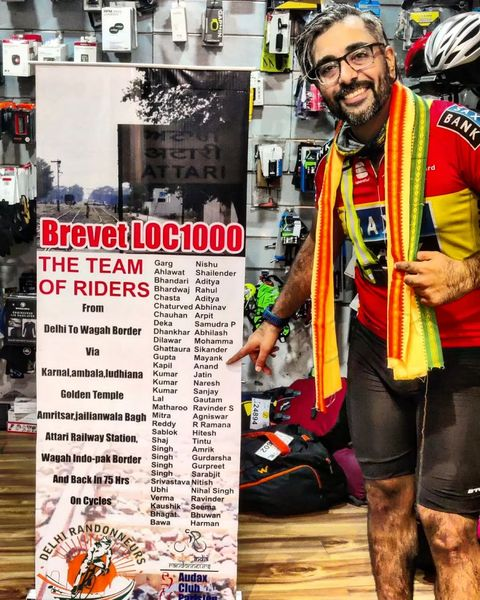 ---
Lights for Winter Cycling
The end of British Summer Time means that good bike lights are now important for winter's dark and dismal days. The variety of lights from a variety of manufacturers, and at a wide range of prices, makes it difficult to know what you are getting for your money. You might find this useful.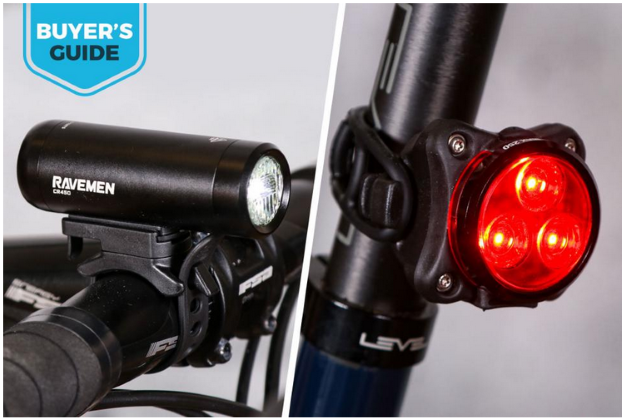 Check out here https://road.cc/buyers-guide/best-bike-lights
---
Seven Go To Teapot Island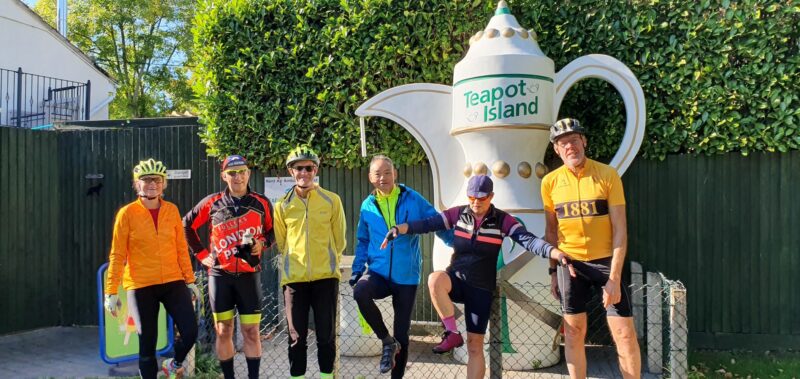 Treasurer George suggested that Tom V organise a trip to Teapot Island and then decided it was too far for him 🙁 Nonetheless the gang managed to ride without losing people more than once. See https://anerleybc.org/teapot-island/
---
An Introduction to the Welsh Marches
Do you fancy some serious hiking or biking next summer? I have just done some along the ridgeways of the Welsh Marches, which in times past defined the borders between the Anglo Saxon and Welsh tribes. Fantastic scenery and lots of historic castles, much fought over in times past.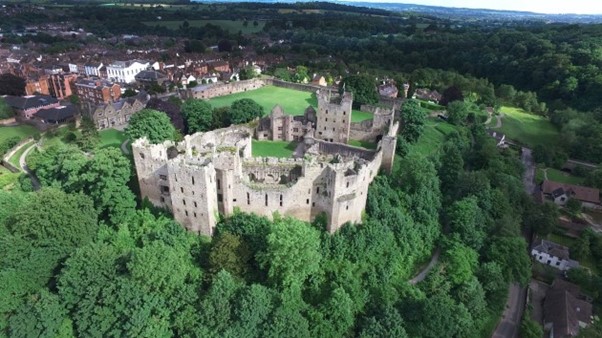 The journey starts here https://anerleybc.org/an-introduction-to-the-welsh-marches/
---
Road Wars!
It was not only in the Welsh Marches that battles raged. Did you see the recent BBC Panorama programme entitled "Road rage: cars vs bikes."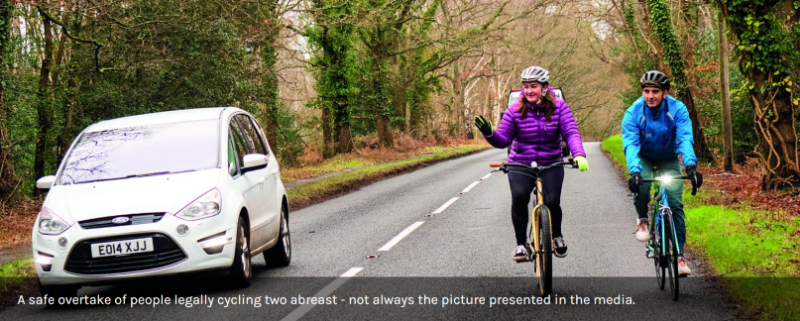 See some jousting on our city streets https://anerleybc.org/road-wars/
---
A Day to Remember
https://anerleybc.org/a-day-to-remember/ What's this all about?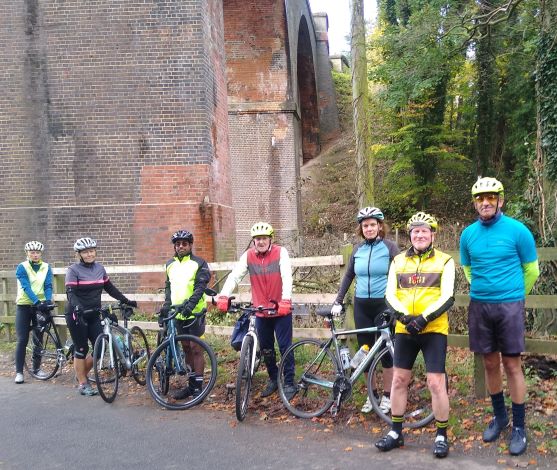 A Donation to Save Lives!
Our Selsdon Man, Frank is promoting a most worthy cause, so do please read on https://anerleybc.org/a-donation-to-save-lives/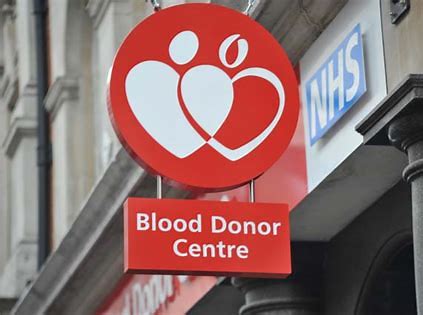 ---
Sam Visits the Bespoke Bike Show
We have a bewildering choice of bikes – road, Mtb, Gravel, etc. And a wide choice of frame materials – Steel, carbon fibre, titanium, but how about bamboo! See what Sam discovered at a recent bike show. https://anerleybc.org/sam-visits-the-bespoke-bike-show/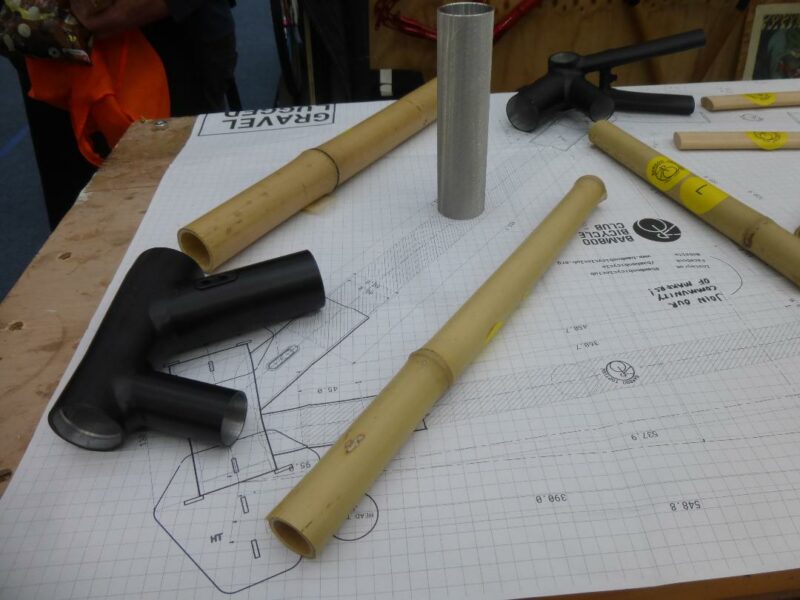 The Welsh Marches 2
And should Sam get a new steel framed Gravel bike, as he suggests that he might, he could do no better than a ride along the Kerry Ridgeway!

See Part 2 of my recent hike on the wild side! https://anerleybc.org/the-welsh-marches-2/
---
Bike Mugging Update
A couple of months back there were some articles about bike muggings at Beddlestead Lane and elsewhere in the London area. A frighteningly detailed item has just appeared in Cycling Weekly about one of these attacks in broad daylight, so read and be aware!
See https://www.cyclingweekly.com/fitness/my-happy-place-has-been-ripped-away-jen-george-on-why-she-no-longer-feels-safe-on-her-local-roads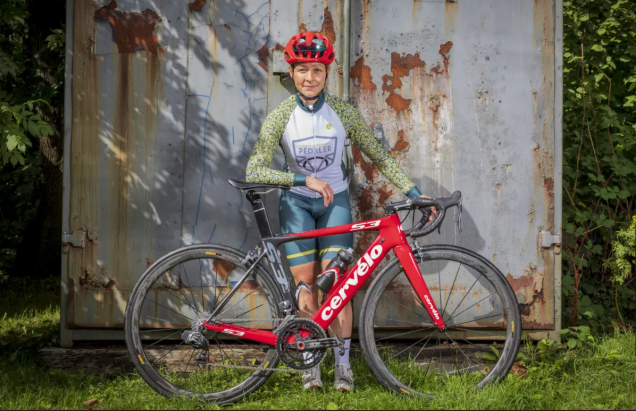 ---
REMINDERS!
And to close – Don't forget that our AGM is next week – Sunday 20th November, 3.30 at All Saints Church Hall, Sanderstead CR2 9AB. That's the one with a pond at the top of Sanderstead Hill. You will all have received an email informing you of this important Club meeting. If you have anything that needs raising, please inform Fran in advance so that it can be added to the agenda. For example, are there Club activities that you would like to do? Also, with some 80+ members, there ought to be some of you who could help out in organising such events – otherwise nothing gets done!
And reminder 2 – The Annual Club Christmas Dinner – I am sure Jo would like to receive any outstanding deposits to book your places!
And reminder 3: Again – with 80+ Club members, hopefully many of us are doing interesting things on our bikes, going to new and interesting places. Things that we might like to read about in the Anerley Gazette. Haven't some of us ridden sportives, or gone cycle touring this year? Foreign tours or interesting gravel bike rides in our beautiful countryside? And it does not just have to be about cycling, last month we had two interesting items about walking (if Brian's climb up Kilimanjaro is a walk!) and Dee's Coast to Coast Adventure. So please do take the time to share your experiences with our club members via the Gazette.
On the subject of walking, there are several Club members who have suggested that we should do some winter walks instead of just bike rides. So perhaps something to write about in next month's Anerley Gazette!
And for a short introduction, a local hike from Westerham to join this circular walk to Toys Hill via Chartwell. See https://www.nationaltrust.org.uk/mariners-hill/trails/octavia-hill-centenary-trail-west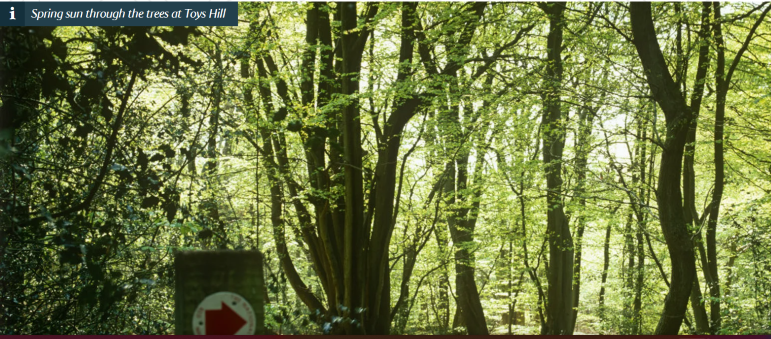 We would be delighted if you could consider a writeup for the next Gazette. Write about something you enjoyed or put together some words and pictures as Fran has done, even non-cycling articles will be used.
anerleygazette@gmail.com
---
Current Covid guidance from our Club Captain
The government has removed all domestic COVID restrictions in England. So dealing with COVID has effectively become advice on how to reduce the risks of catching and spreading COVID. This includes the following:
Get vaccinated
Let fresh air in if meeting indoors, or meet outside:
Consider wearing a face covering in crowded, enclosed spaces
Get tested if you have COVID-19 symptoms, and stay at home if positive"
Peter Roberts