An Introduction to the Welsh Marches.
A GREAT AREA FOR HIKING OR BIKING!
My two sons are serious walkers, both regularly taking part in multi-day marathons. As a birthday treat they dragged me off for a weekend of serious hiking along some of the ridgeways of the Welsh Marches, which in times past defined the borders between the Anglo Saxon and Welsh tribes. The best known defensive border being Offa's Dyke. The border lands were later fortified by castles, Ludlow Castle on it's hill top position over the River Teme being one of the many in this area.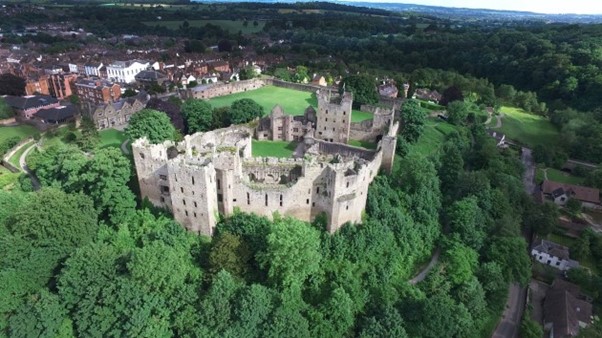 In more recent times the area has become a mecca for cyclists, especially those who like hills! So although we were spending a long weekend hiking I did discover a lot that should be of interest to some of Anerley's cyclists. For example that the western section of the Shropshire Cycle Way starts at Ludlow, and two of it's routes included much of the routes that we would be covering during our next two days of hiking. These 2 routes, over some of Shropshire's many hills, are covered in detailed leaflets which include maps, can be downloaded here:
https://www.ludlow.org.uk/downloads/shropshire-hills-cycle-rides-1.pdf
https://www.ludlow.org.uk/downloads/shropshire-hills-cycle-rides-2.pdf
Our base for the weekend was at the ancient little village of Clun, some 18 miles from Ludlow, which happens to be included along the route of the Shropshire's Hills Ride No.2 above. Clun does have a very useful advantage for hikers and bikers – a YHA hostel in what was the old Clun Mill !
For the variety of room types and prices see https://www.yha.org.uk/hostel/yha-clun-mill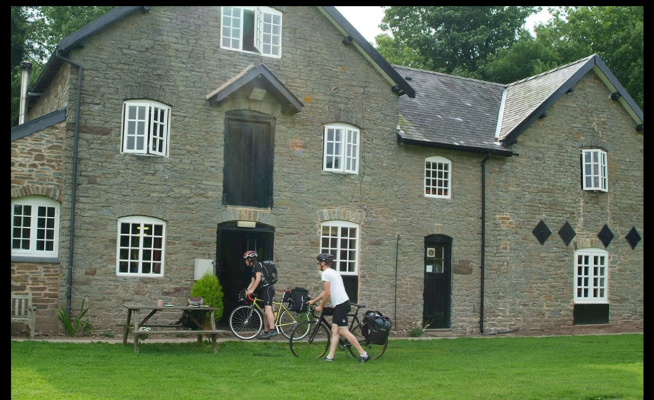 And just as important, a couple of cosy pubs for our evening meals. But first my eldest son who has been here more than once previously, took me and my younger son on a tour of Clun, protected from Norman times with it's now ruined castle.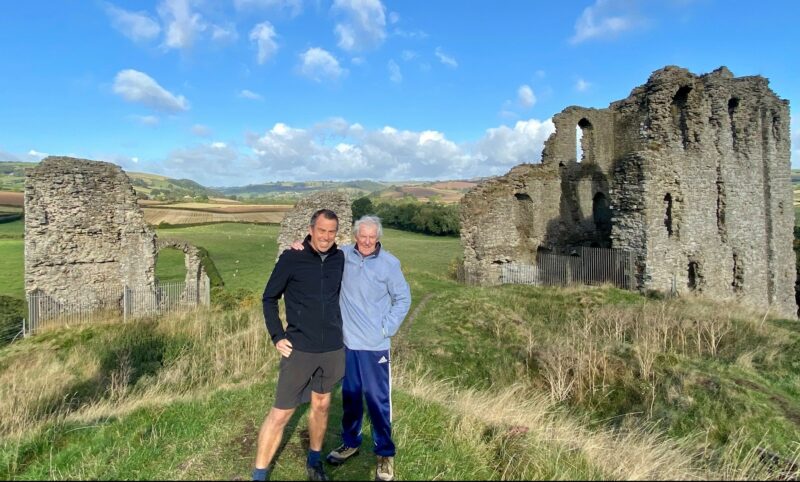 And below is me crossing over the River Clun via it's pack horse bridge, still standing in spite of the weight of 21st century HGVs!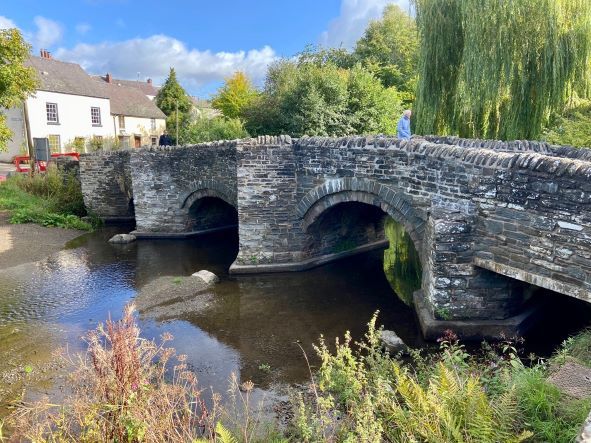 Unfortunately our weekend trip started off badly, with severe weather warnings of high winds and torrential rain. This forecast turned out to be correct and when we arrived at Ludlow for an elevenses refuelling stop it was pouring with rain. We had to make a dash from the car park to a nice cafe in the town square.
Fortunately the rain had stopped when we left the cafe and the sun had come out. Ludlow 18 miles from Clun, is a very impressive, historic town with much to see, so we took a walk around. We started with a visit to it's impressive Norman castle, the entrance to which is guarded by this imposing weapon of war. Apt now perhaps in view of the ongoing war in Ukraine, this Russian cannon had been captured during the Siege of Sevastopol during the Crimean War.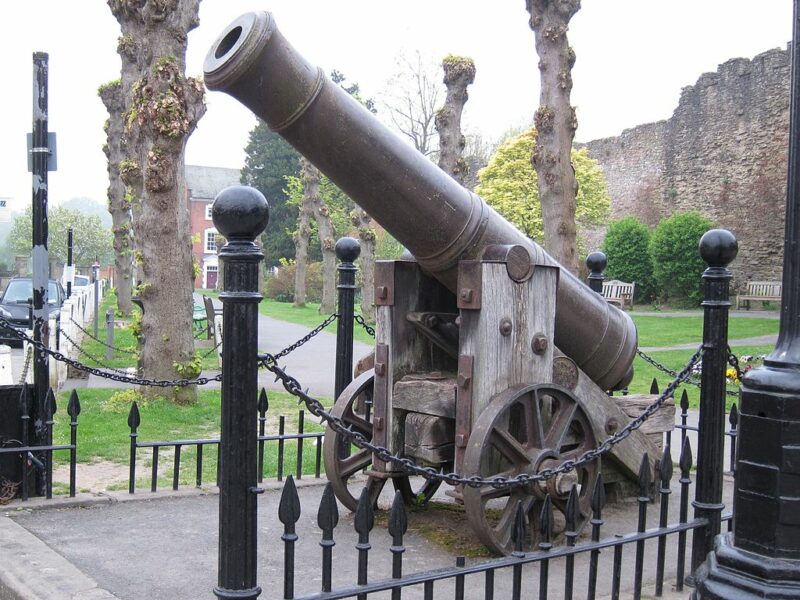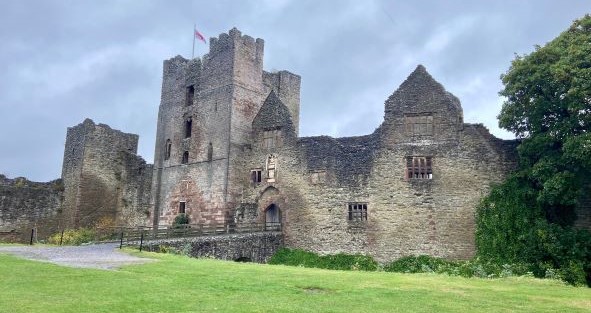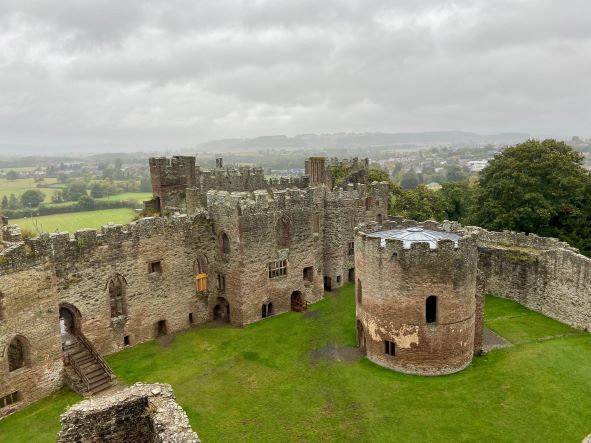 After our castle visit we explored the historic town and it's riverside walk. Too much to see and detail but a comprehensive web site is available here – https://www.ludlow.org.uk/ludlowcastle.html
And this one really is interesting if you enjoy the glorious history of England – so do have look!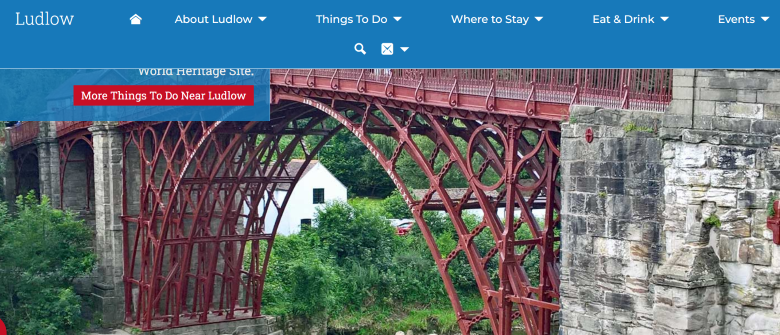 It was in the above web site, which includes a "Things To Do" section, that I found a sub-section listing all the Shropshire Cycle Way routes for the areas around Clun – so very useful for when I return to do them on a bike instead of on foot!
So if you fancy a walking or cycling challenge in 2023 follow the next sections which will cover some of the high lights of the Welsh Marches.
For our second day see https://anerleybc.org/the-welsh-marches-2/
Des.