On Remembrance Sunday Tomtom led a ride to Horne Golf Club, leaving from Shurgard at 10 sharp. Keeping an eye on the time, Tomtom called a stop at 11 o'clock for us to remember the long tradition of the 11th hour on the 11th month – of November 1918.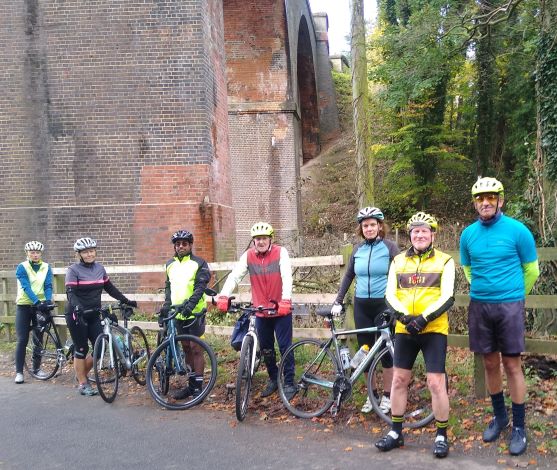 If you don't recognise where we all paid homage to the millions of lives lost so long ago, we are standing solemnly by the railway bridge at the entrance to Marden Park.
You may wonder why it took us an hour to cycle less than 5 miles from Shurgard and along the Godstone Rd to Marden Park.
Well an explosive situation caused the troops to came to halt just before Wapses Lodge roundabout.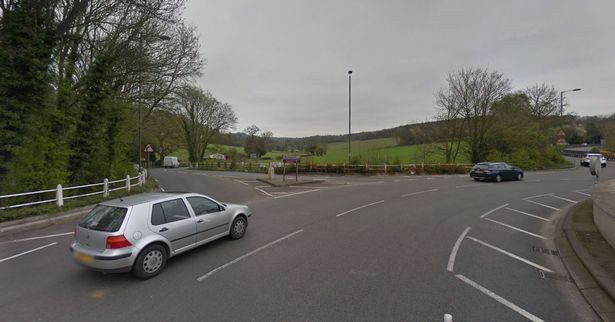 Not from gun or cannon fire but an explosion of air, followed by the alarm call of "Puncture!" The troops then sprang into action!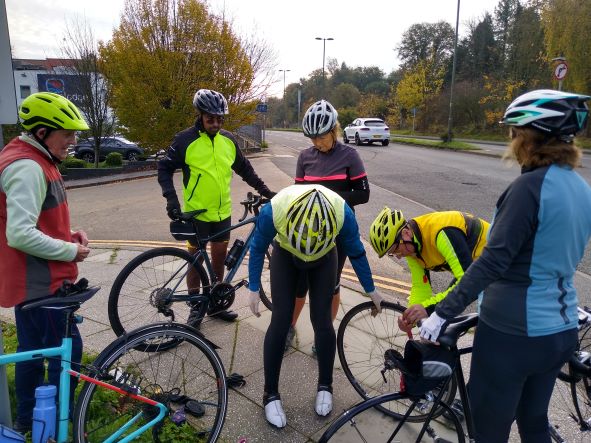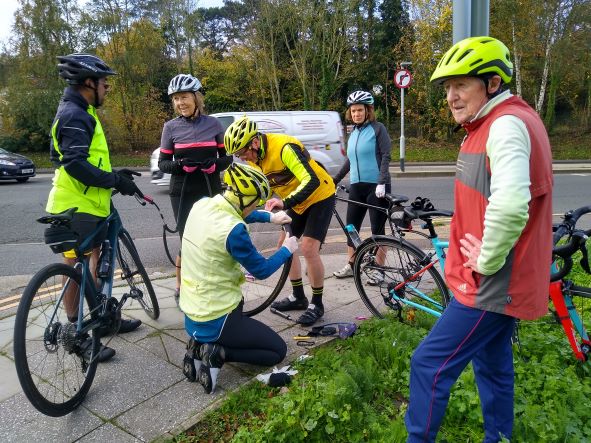 So our Remembrance Sunday, was for some, a day to remember!