Anerley Gathering – October 2022
This month the destination was Christmas Tree Farm at Downe. Our Club assembled in 4 groups at Shurgard for a 10 a.m departure, each taking different routes to Downe.
Jim K had posted his GPS route on the Ride Register. This was the longest, and in my opinion the most interesting route, following some very minor and little used country lanes. In particular New Year Lane which leads from Knockholt to Pratts Bottom. Below, some Anerley members celebrating a cold, new year, Jan 2020.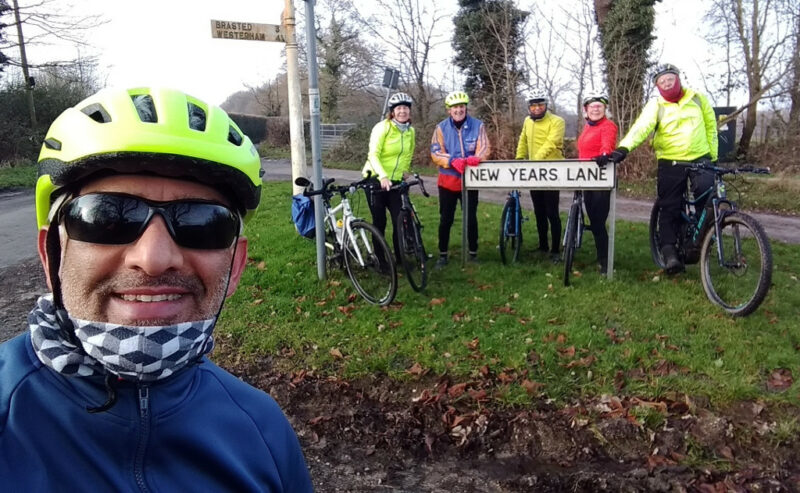 Bob G took a route that was described as longer and hillier out, shorter and flatter back. And for the adventurous, John Diamond took his followers off road on a route that he had never done before. But he made it successfully – so 10 out of 10 for cross country navigation!
I took my group out via Selsdon, Addington, and Featherbed Lane to the White Bear. Then up Beddlestead Lane, and via Tatsfield to the Sampan restaurant.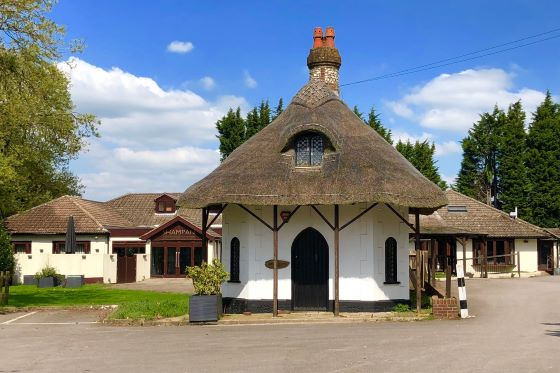 Here a left turn, to take the main road into Biggin Hill and a right into Jail Lane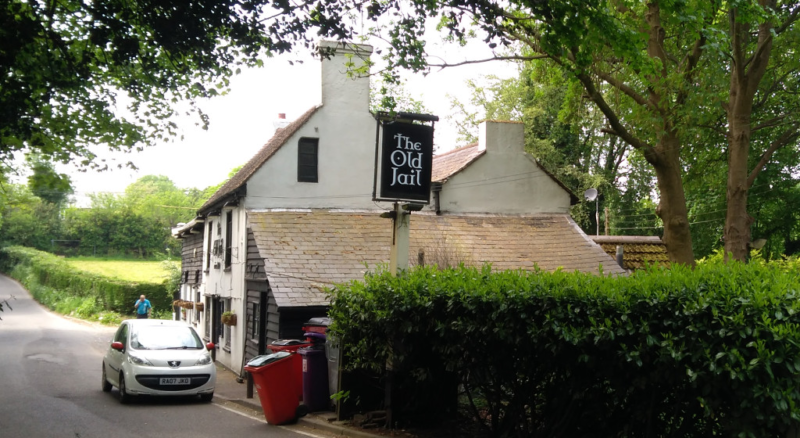 And follow the main country lanes route, past Darwin's old home at Down House into the centre of the historic village of Downe. Christmas Tree Farm was then only a short distance along Cudham Rd.
I don't know how many Anerley riders, in total, made it to the tea stop venue, but it must have been about 20, so there was a bit of queuing up to get served. Fortunately it was a sunny day so we were able to sit out side to enjoy the company – and the warm sun shine!
And this was some of the company!
As you would expect on an English farm, chickens, ducks, but emus?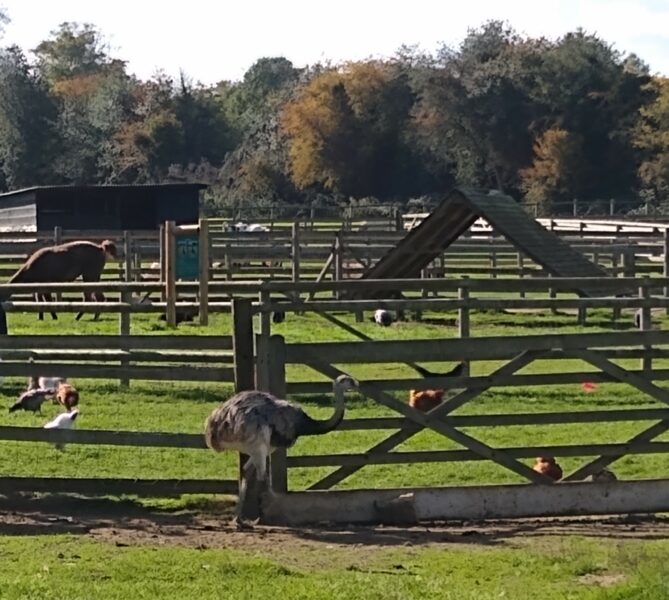 And tortoises? They might be a bit slow to walk, but this one got a lift on a trolley!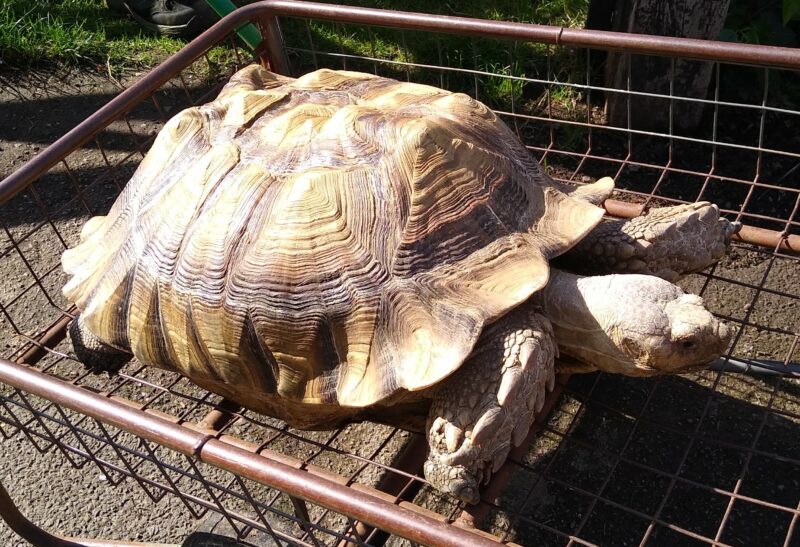 In addition to the above photos, Asif took a selfie of my group of 5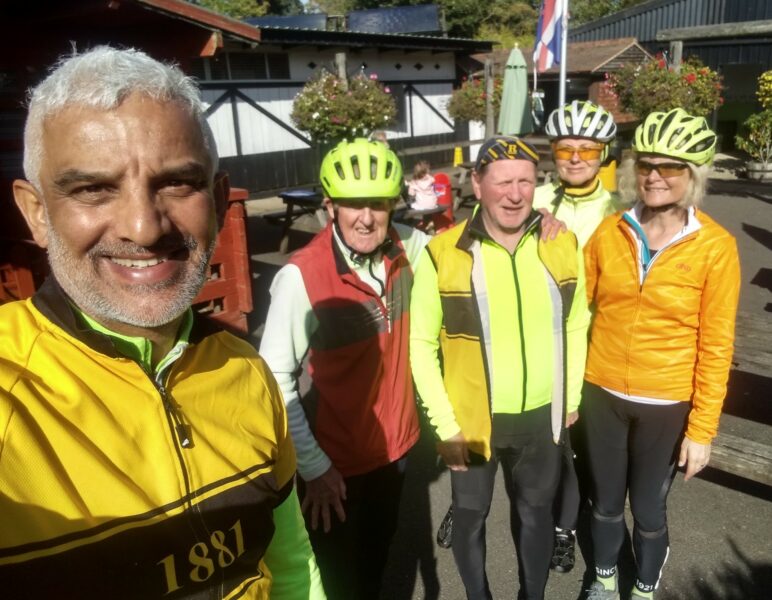 And one of of the Christmas Tree farmers!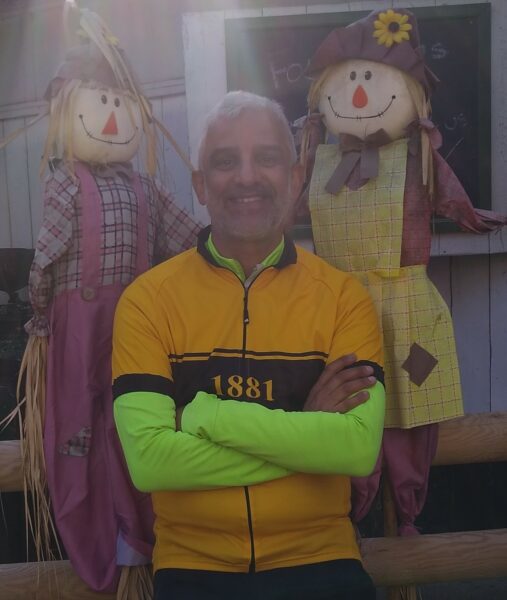 Unfortunately there does not appear to be have been a photo taken of the whole group gathering, but below are some other photos of those who attended the October 2022 get together.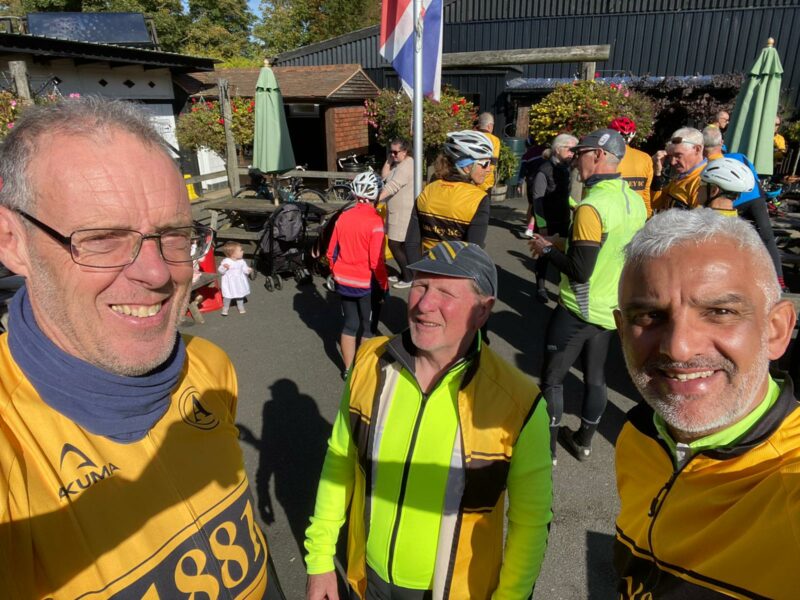 Des.