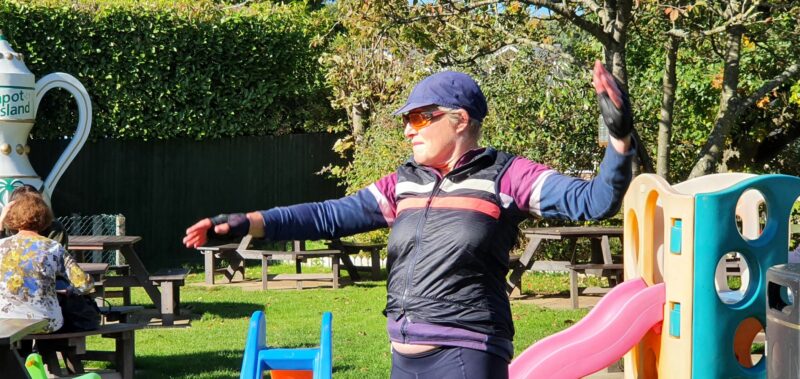 As we faced the clock and seasonal weather change, it seemed a final visit to Teapot Island was in order. George suggested it before ruling himself out of the ride (what a cheek) so I took a group of odd bods out on a long ride into the Kent wilderness.
If you have never been to Teapot island then it is another of the places that attracts cyclists from all over. Service can be a bit tetchy but you get the pleasure of good value meal along a lovely stretch of the River Medway.
Seven of us set out and we all made it aside from the usual issues of punctures and wayward people daydreaming through a warm October day. Also in the mix were road closures galore leading to diversions and extra miles.
Still we had a good day out and I got to admire Karen's performance arts.