The Southern Cycle Saunter – 2022!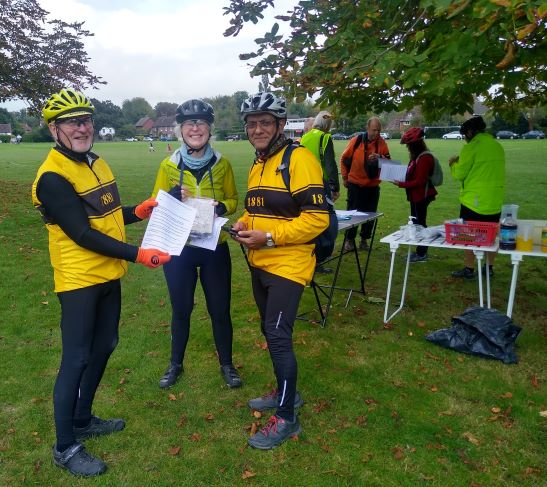 Note the date for this year's Saunter is Sunday 2nd of October 2022 !

This is a bike ride with a difference. Cycle around the lovely country lanes of Kent, Surrey or Sussex. Solve the clues to help you navigate to find the checkpoints. Each checkpoint will involve a brain teasing challenge – a great day out for all!
The Southern Cycle Saunter has for several years been a favourite of some Anerley members, and last year we had 3 Anerley teams taking part down in the Weald of Kent. This year it is a very local event, starting and finishing at Woldingham!
The Saunter is a team event, 2 to 4 per team but 4 is best. This year Jim Kenison is acting as the co-ordinator for the Anerley teams. So get together with your club colleagues and notify Jim of who your team members are.
Full details of this year's Saunter can be seen here: https://www.copsecroydon.co.uk/annual-events/southerncyclesaunter/
And in brief, here are some of the main bits for this year:
The Start and Finish Venue
Woldingham Village Hall, Station Road, Woldingham, Surrey, CR3 7EU.
The ride distance is approximately 20 miles.
Each team will need OS MAP Explorer 146 – TQ 371 557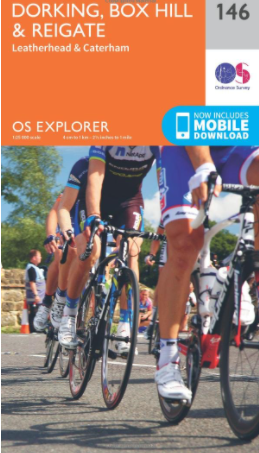 MAPS
The Explorer maps are larger scale and more detailed, used by walkers rather than cyclists. Some of you may already have our local Explorer map 146, and it would be useful for Jim K to know if you have one that can be used by a team. Last year I didn't have the map for the area of the Saunter (OS map 147 – Sevenoaks and Tonbridge) but being a registered user got one from my local Purley Library.
Note that Garmin or other Sat Nav aids are not to be used as they defeat the object of a map reading and related quiz. So no cheating – we are a sporting club!
MAP READING
When I joined Anerley B.C, every year we always held a map reading competition, perhaps similar to what might be expected on the Southern Saunter. Using a map to navigate is not difficult and you can find more about that, here: https://anerleybc.org/map-reading-and-grid-references/
Suffice to say, that with quiz questions to solve, plus navigating with a map, these types of event are great fun – and they exercise the old grey matter!
We are also fortunate this year, because we should all be very familiar with our local network of minor country lanes within about a 10 mile radius of Woldingham – total ride length is shown as 20 miles, so 10 out and 10 back. Hence we should not get lost, and might even be able to find or answer some of the clues based on our local knowledge.
And don't forget to bring a pen/pencil to jot down your answers to the clues that you will be required to find.
And finally to get some idea of what is involved, plus some idea of the clue solving required, read Sue Diamond's write up of last years event, here:
https://anerleybc.org/anerley-go-mad-on-the-southern-cycle-saunter/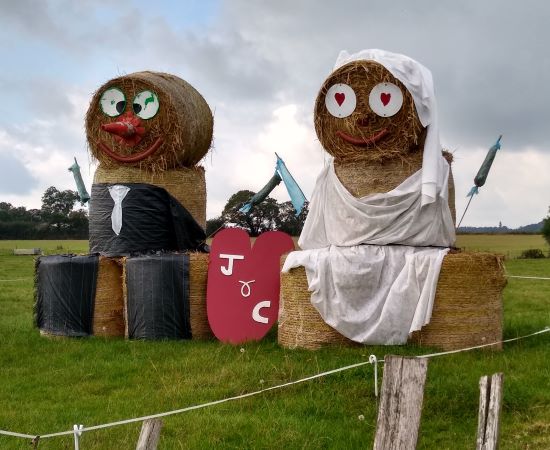 Des