How to Uplift your Fitness
If your interest in cycling includes magazine and internet items, you will have seen that at this time of year, a popular topic is indoor training. Who wants to go out on the bike when it is cold, wet and icy!
In particular, one of the most popular subjects is all about resistance exercises – be it with weights, body weight or elasticated resistance bands. A good workout and a great time saver compared to cold, winter bike ride.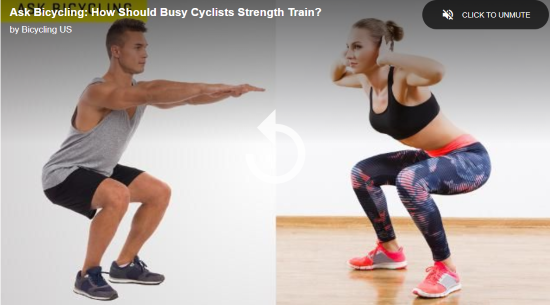 So why has this now become such a hot topic? One reason is undoubtedly because of this.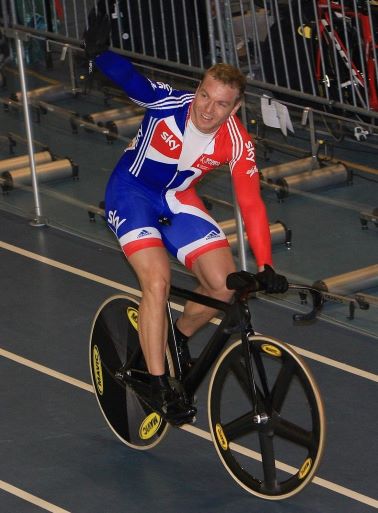 Out of the blue, Team GB and it's associated Sky cycling teams, dominated at the 2012 and later Olympics, and have done the same at the Tour de France and other world Classic cycle races. Undoubtedly a major part of their success was due to doing some of this!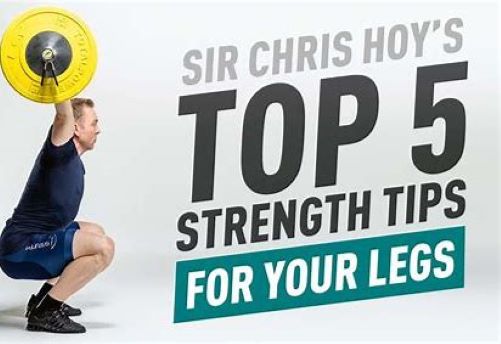 Well I'm not so sure that I could manage that! However some useful training tips from British Cycling can be found in videos on the internet as shown below.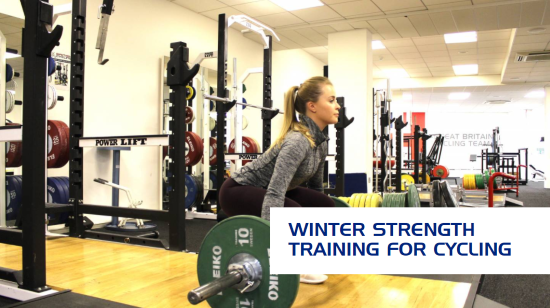 See for example this video https://www.britishcycling.org.uk/knowledge/bike-kit/article/izn20160113-Ask-the-experts-How-to–Beginner-strength-exercises-for-cyclists-0
This shows a few of the most important exercises for cyclists – squats and deadlifts with weights, and bodyweight planks. However a lot more, important, information is provided in a book by a senior coach and a physiotherapist who helped to lead the UK riders to their victories.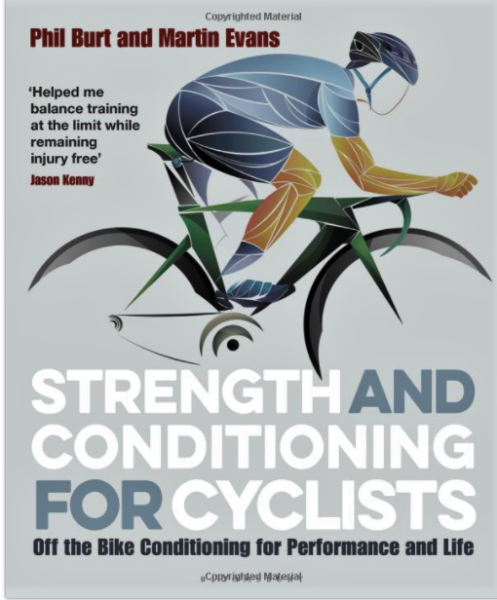 To get the best results from strength training it is necessary to learn, and practise, how to do the exercises correctly. This is especially important when training with weights. Attempting to lift too much, too soon, or with incorrect form/posture, can easily result in injury.
Back pain is a very common complaint among cyclists. So don't make it worse by trying to do squats and deadlifts with too much weight on the bar, or with poor movement control!

The book's authors explain how, even the fit and strong Team GB cyclists start their strength training without weights. Just practising how to perform correct and controlled movements. Especially the Hinge which is so important for the main strength exercises – Deadlifts and Squats. Performed correctly – bending forward from the hips with a straight back – avoids injury and back pain by strengthening the relevant muscles and connecting tissues.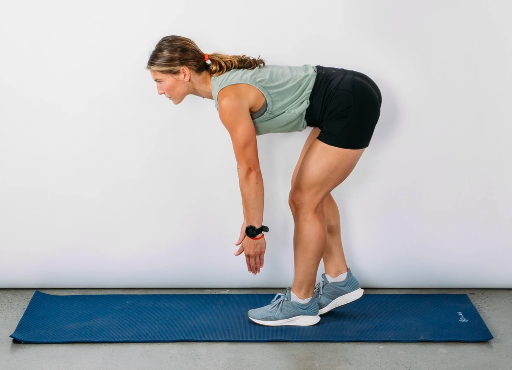 During this early period of training, any problem areas should come to light, and can be resolved by adding specific exercises (of which there are many!) to the training programme.
BODYWEIGHT EXERCISES are ideal for beginners and time crunched cyclists with little time to go out on bike rides. No need to waste time going to a gym and paying membership fees! You can do these simple exercises in the comfort of your own home. See some examples here:
https://www.bicycling.com/training/a20042589/body-weight-exercises-every-cyclist-should-do-this-winter/
If, or should I say WHEN, you have decided that this type of training is beneficial, the next step is to go out and buy a pair of dumbbells.
DUMBBELLS. You can get a good starters set for £50 from Croydon's Decathlon. These again are a lot cheaper, more convenient and time saving, than going to the gym. This dumbbell set comes in a carrying case for handy storage at home, and separate discs are available to increase weight as you get stronger.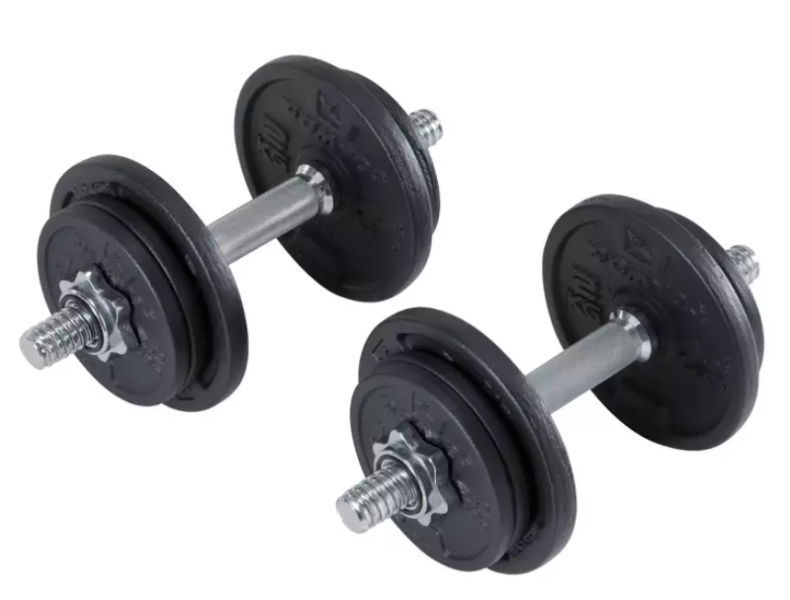 Argos, via Sainsbury are another option. They also have a 20k set, normally £40 but at time of writing, £30 on Sale Offer.
The exercises shown in the British Cycling Winter Training video, provide a very useful template to copy. A small number of the most beneficial exercises, which take little time to do, but can provide big fitness gains. They show kettlebells being used, but for the home trainer, dumbbells are much more useful and convenient because the weight can be easily adjusted.
There are numerous other exercises, for variety or to correct specific weaknesses. Some examples of dumbbell (and bodyweight) exercises are shown via the link below, to this Bicycle magazine article.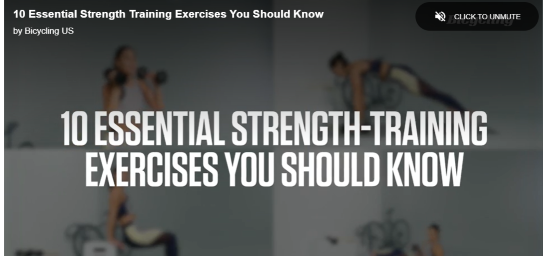 At the start if this, a video shows a lady fitness trainer demonstrating the exercises, followed by additional written instructions and information, then a male doing the same exercises. So no gender discrimination!
See https://www.bicycling.com/training/a20036554/10-essential-strength-exercises-for-cyclists/
When ever I miss a club ride due to bad weather or other cause, I am now doing weight training at home. So in a wet winter week I could do 3 sessions instead of rides. But as the old saying about fitness goes – use it or lose it! I intend this year, during our hopefully sunny summer, to fit in at least one weight session every week. This ensures that I do not lose the accumulated benefits I have gained from the winter's weight training.
Des