Anerley Gazette, June 2021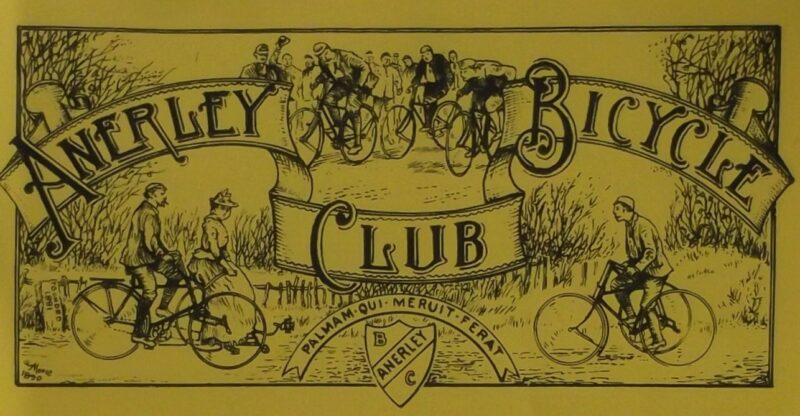 ---
The Sun Has Got It's Hat On!
The month of May was a bit of a washout! This year, Spring definitely sprang a leak, being one of the wettest and windiest on record. June seems to be making up for it with lots of warm sunshine so that at long last, we can get out together on some longer rides.
The Club Ride Register reflected the weather. Not much action of note shown in May, except for Captain Mark leading the charge with an 80 mile ride to Yalding's Tea Pot Island Tea Room – famous for it's collection of 2,800 tea pots! Some more politically correct than others for sure.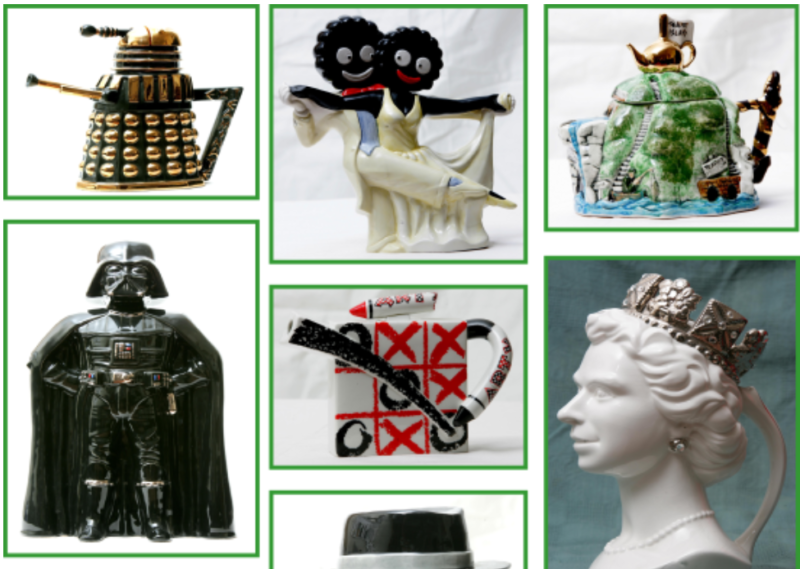 But there will be some more, venturous rides to report – Club away days this coming summer – and the first time trial ridden of the year. But I will leave Denise to report on what some of you, the club members, have planned. I am sure that others of you will have more to add, so please let us know. This is your magazine and without your input we will have nothing to report in future Gazettes!
So come on Ride Leaders, let's be bit a more adventurous, go to some different places and try a few different things. This is a great time to get started.
Des
---
Around the Isle of Thanet
If a challenge ride is not your thing then how about an awayday?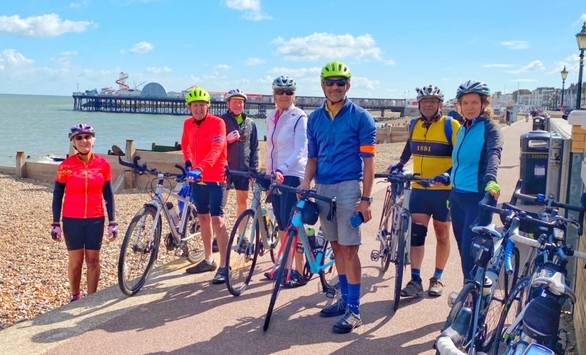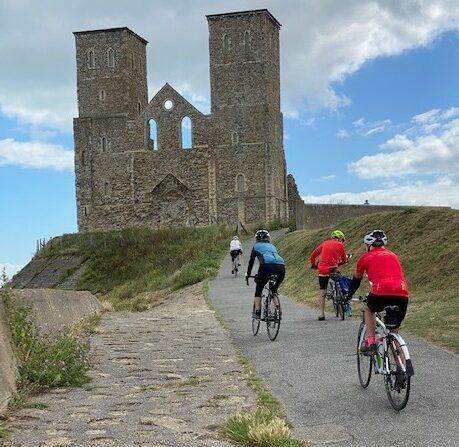 Last summer with all our holiday plans cancelled, July saw a slight easing in the first Covid lockdown. So now or never, we decided to go for it with a 3 day mini tour. Day 1 is perfect for an awayday – we started our ride just after 9.30, from Swalecliffe Car park close to sea front at Herne Bay main sea front. All day free parking.
This is the story of the first day's adventure into historic Kent.
The story of England is here for all to see. From invasions by Roman legions, Saxons and Vikings to the evacuation from Dunkirk and the D-Day landings. And not forgetting centuries of smugglers outwitting the King's revenue men!
---
How To Cycle Up Everest!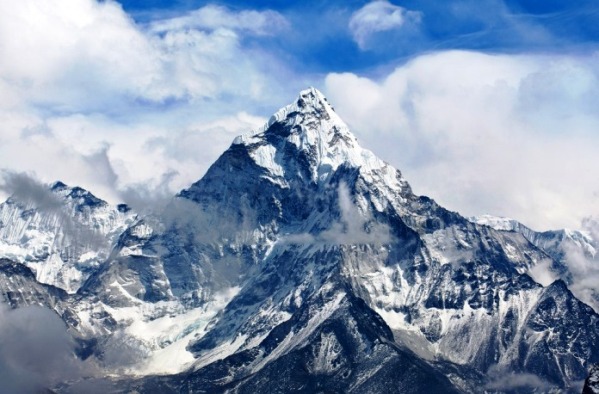 My suggestion that we should take on the challenge of climbing the 29,038 ft, to simulate the ascent of Mount Everest, stemmed from a ride that Tom Tom and I did back in August 2018.
We were climbing up Toys Hill and when we got to the top, by the Fox and Hounds pub, there were a number of cars with bikes and spare wheels on roof racks. Obviously, a cycling event going on!
It turned out to be what has become known as an "Everesting.," An attempt to climb 29, 038 ft, or in metric terms 8,849 metres, in a single ride. This must be the ultimate cycling challenge!
The Hell of Ashdown Reliability Ride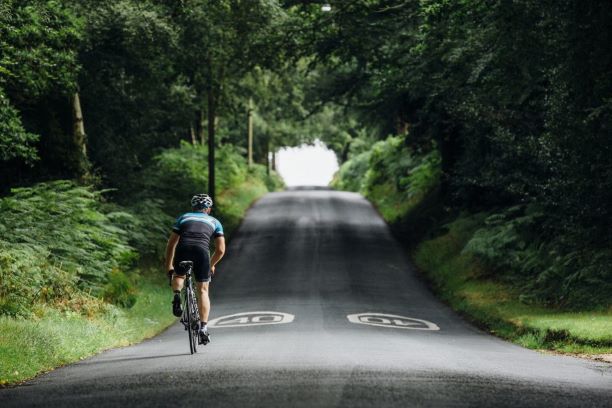 Some of the more senior members of the Club like Mark H and John D will remember the Reliability Rides. This is an old report from a legendary club member as the Rides evolved into Sportives.
By Anerley Race Secretary, Bryn Tully in 2008
The Catford Cycling Club had pulled out all the stops, rebranding the Reliability Ride as a Cyclo Sportive, called the Hell of the Ashdown Challenge! There were about 100 riders when we signed on for the ride at Knockholt Village Hall, with separate desks for the different distances and allocation of start times. Each group consisted of about 20 riders, each group going off at 4 minute intervals. The sun was shining brightly from a clear blue sky, we had our Route Plan and our best bikes – well for some of us, that means our only bike – and we were ready to go!
---
A Love Affair – Mark's Restoration Project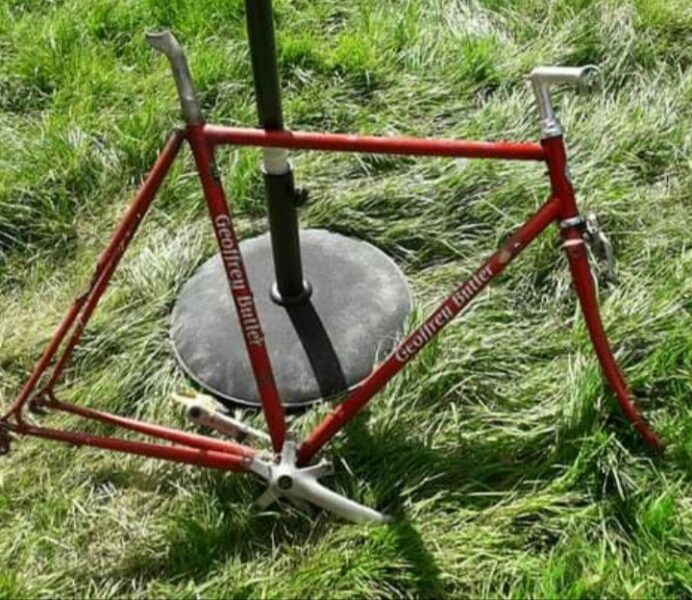 Back last spring, when I was on furlough, I pulled my 1991 Geoffery Butler frame out from the shed and gave it a clean up. The frame was the last frame Cliff Shrubb built for Geoffery Butler.
I was lucky enough to get the frame in the winter of 1992 when someone drove into the side of me on the roundabout at the top of Foxley Lane. My bike was a write off & the guy didn't want to go through the insurance – just asked me to get a quote from Butlers for a rebuilt bike. So began a 30 year love affair with this bike…
Arran & Lake District Tour
Tour of Arran & the Lakes is booked August 14 to August 22nd.
We are staying at the Lochrazar Centre on Arran for 4 days before driving back to the Lake District camping by Derwent Water in the Borrowdale Valley for 4 nights.There may still be some availability but I need to know this week to see if I can book additional places.
Cost around £200 without fuel & food.
Of course there is the option of just Arran or the Lakes.
Please Contact Mark H urgently if you want to go.
Anerley Gossip!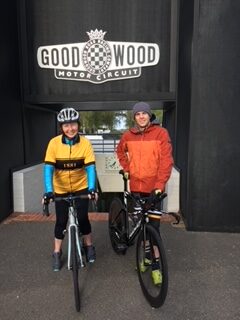 Denise takes on a Windy TT – "Come on mum, it'll be great to do it together."
Catch up with the news on friends old and new…
---
Frank K in Rehab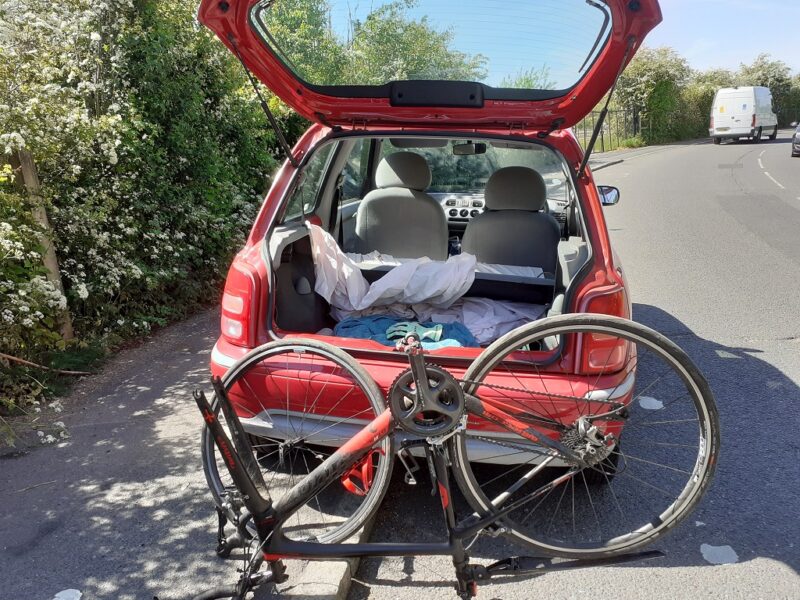 If you've been wondering where Frank K has been then never fear:
I rode my Wilier Triestina anti-clockwise just over 7 circuits in 1 hr starting at 9.45am till 10.45am
I slipped on the bottom 2nd step and landed heavily on 1st step with my RH buttock pelvic bone displacing the spine joint, sacrum and putting a lateral curve in my spine.
A Rummage Through Whatsapp
The WhatsApp Groups are causing concern among the committee. Please be respectful of other members and avoid causing offence or you will be removed.
This month's roundup shows how great it is to be able to share your stories and images!
---
Covid Guidance from Captain Mark Hancock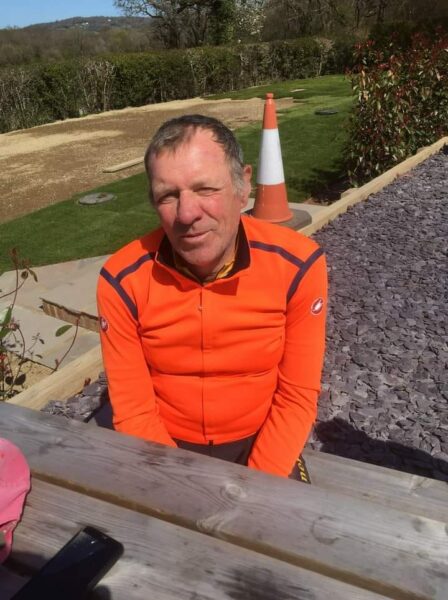 Current club ride rules are still as follows:
All ride leaders need to use the Ride Register.
If you are leading at the start you need to make note of who you are riding with.
We need to make it known when we stop that we all wash our hands at a venue before & after eating.
We all need to have a mask, no mask no ride.Maximum group size including the leader is 8.
No official Anerley ride is to be ridden unless it is on the register, It is there for a reason use it.
Most of us have had a least one shot of the vaccine lets all enjoy group riding again but please make sure we stick to the basic guidelines.
---
This month's edition was once again produced by Des Donohoe with a bit of technical help from Tom Vaz.
We would welcome any articles for consideration for the April Gazette.