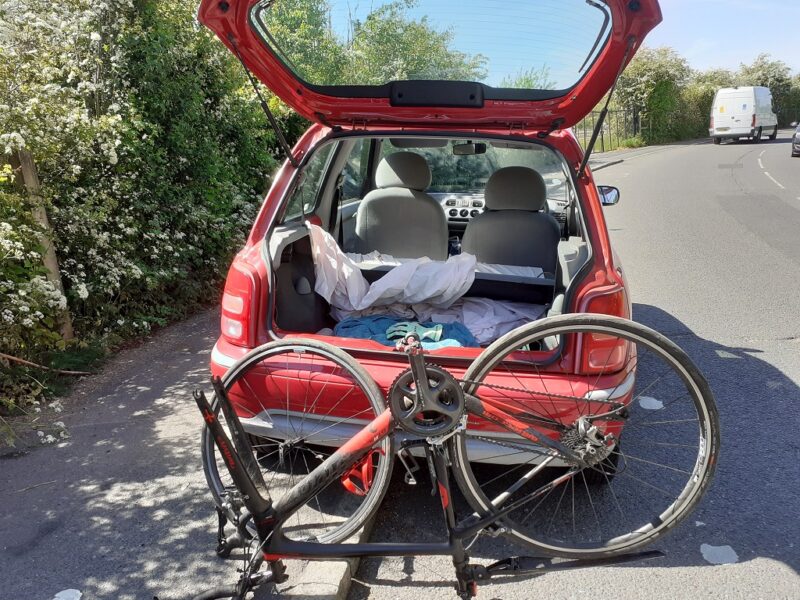 1st 1 hr Ride Kenley Airfield Tues 1st June – 7+ Circuits – Avoided People & Dogs
At last In brilliant weather on Tuesday with cool breeze I rode my Wilier Triestina anti-clockwise just over 7 circuits in 1 hr starting at 9.45am till 10.45am.
I had to slow down for dogs, toddlers and people on the tarmac perimeter track that is divided by a central fence. A few older cyclists were going round but clockwise and the odd family with youngster cycling.
On the last couple of circuits I overtook a van that was closing gates in the fence. At the end of my ride I stopped opposite the memorial section where the van driver was just closing and locking the gate. He unlocked the gate to let me through and we had a chat. He was locking all the perimeter gates prior to the 1st glider launch at 11 am.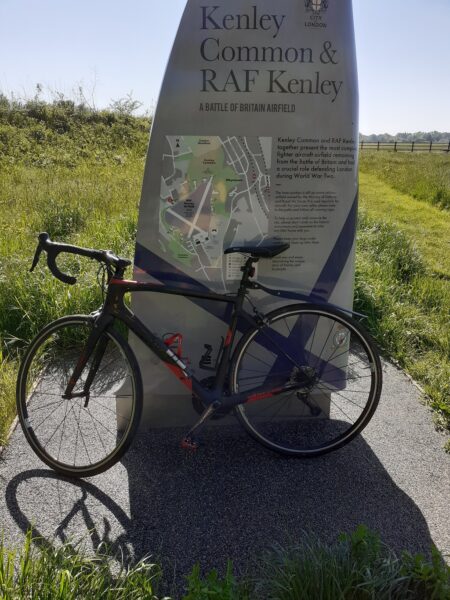 I had back aching pain at the end of the ride and part of the day after but better now.
I plan to do 2 hours at Kenley and local roads next Tuesday and the Des ride the week after. It is a long time since my staircase incident on March 4th when I slipped on the bottom 2nd step and landed heavily on 1st step with my RH buttock pelvic bone displacing the spine joint, sacrum and putting a lateral curve in my spine.
Back to Jessica at the Carshalton Osteopath in West Street this Thursday for my 5th session.