Anerley Gossip! – June 2021
TIME TRIAL NEWS (but what sort of "trial" was it!) by Denise

On 4th May I had a go at my second TT, yet again orchestrated by my son – "Come on mum, it'll be great to do it together." Great indeed but probably not on the windiest day of the year, on a very exposed airfield near the coast – 5 laps of Goodwood race track. Anyway, I got suckered in and had a go, mainly because there'd be no traffic or pot holes and it's a bit different and because we'd been there the previous day watching Bob do a track day with his classic Jaguar.
The 5 laps equated to 19km or 11.8 miles and we arrived in good time for my 18.59 start time but there wasn't really anywhere to warm up, however we were given our own garage bay in the pits where all the others were already peddling hard on their rollers.

The organiser – clearly a massive Star Wars fan – had signed off the entry confirmation email with "May the Force be with You," well he wasn't joking this time! A 35mph headwind hit me on the start line and pinned me back along the first half of the course, which had a slight incline or "false flat" according to my son. As I made the right turn along the bottom straight the crosswind pushed the bike so much I was clinging on to the edge of the track. The reward was the next straight with the wind behind and I flew back round into to more crosswind to complete lap 1. It was a 5 lap course but I got carried away and managed to mess up and before I realised it, I had started my 6th lap. Very annoying and stupid of me but hey ho, it was a nice evening and I was never going to get a better time because of the wind.

Official stats, Glorious Goodwood Circuit TT3 crg Road Bikes, women :11.8 miles, time 35.50 , average speed 19.758mph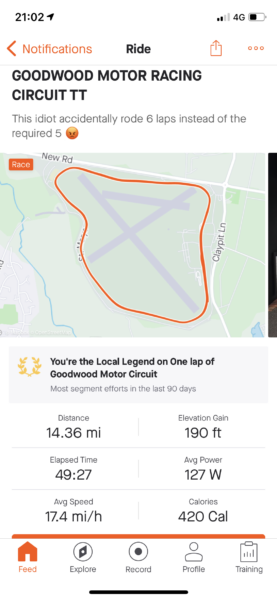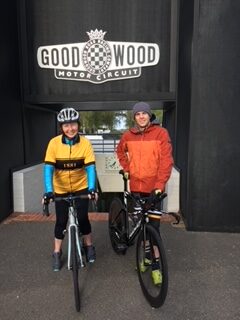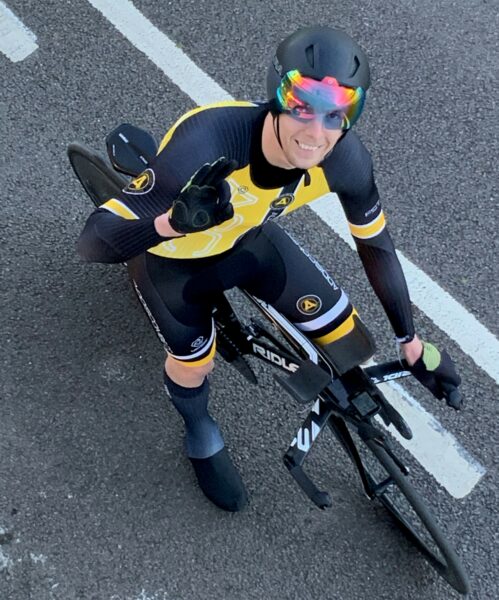 MARK'S TRIP TO ARRAN
Captain Mark has arranged an Anerley trip up north to the Isle of Arran, for 4 days from August 14th, staying in Lochranza Community Hall at a cost £160. The island is a short ferry ride (£25 each) across from the estuary of Glasgow's River Clyde.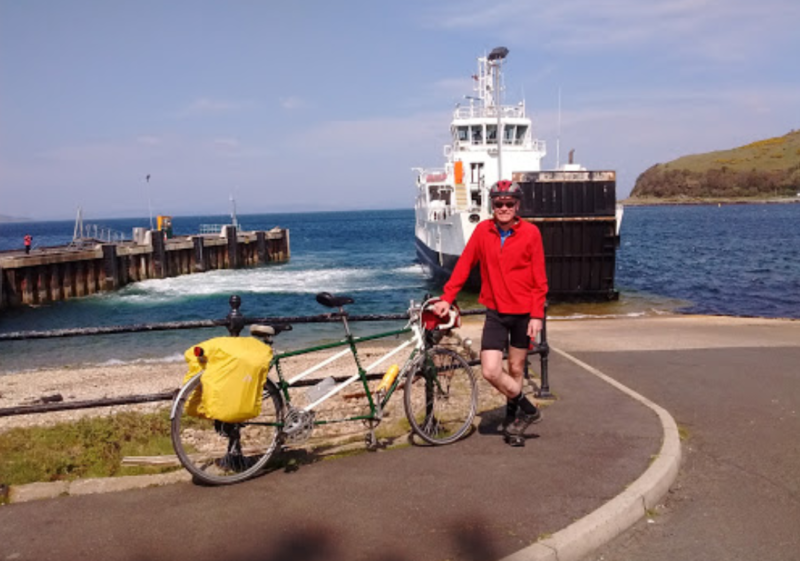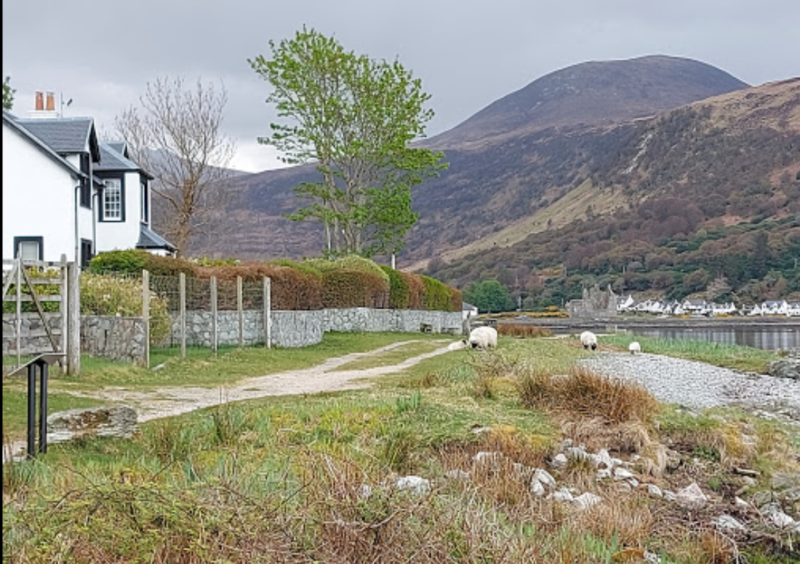 After the stay on the island they then drive back down to the Lake District, to the Barrowdale Valley near Derwentwater, and camp for 4 nights which is £10 each.
Mark is looking for one more rider, so contact him direct if you want to grab the last place!
CLUB RIDERS AND RIDES
If you've been wondering the whereabouts of Frank Kippen just lately, I can tell you that he's been off his bike for a while following an incident on the stairs, involving his wife's silk scarf! It caused Frank to slip and jolt his back, so he's been taking it easy. We wish you a speedy recovery Frank!
And it was nice to see Bob Bray back out again on Club Rides, a couple of weeks ago. This time on his new (electric!) road bike to join a Tuesday ride. These days he seems to prefer his off road version, but got caught out last Friday on Bug Hill when his battery died after a 43 mile ride. He pushed it up the hill then managed to cruise home from Warlingham, tired, happy and a little bit muddy from the off road trails to Olivers cafe, Copthorne.
Here's Bob and his Orbea electric bike with Des's group off Bluebell hunting, enroute to Hever & Chiddingstone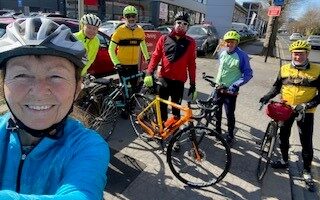 THE FIRST OF THIS YEAR'S ANERLEY AWAY DAYS
Following the disappointment of Jo and & Denise's Swedish trip in June getting cancelled, they've decided to plan a few days riding the Devon Coast2coast. It'll be a 3 day trip with over 200 miles of cycling coast to coast, there and back.

Day 1 will take them from Ilfracombe to Oakhampton (57 miles), day 2 Oakhampton to Plymouth and back (75 miles) and day 3 Oakhampton back to Ilfracombe (56 miles). The route follows NCR 27 and includes the Tarka Trail, Granite Way, Drake's Trail and a few hills over Dartmoor. They've persuaded Sandy and another friend to join them and will be driving down to Ilfracombe on 14th June.
More info here https://en.m.wikipedia.org/wiki/Devon_Coast_to_Coast_Cycle_Route
The photo below shows the Meldon Viaduct on Dartmoor which they will cycle over at the top of one of the steeper climbs.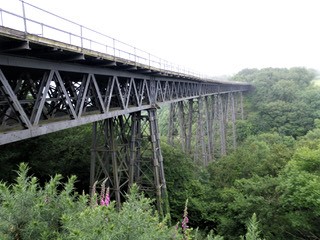 So what have the rest of you been upto, or intend to get upto?
Denise.