My suggestion that we should take on the challenge of climbing the 29,038 ft, to simulate the ascent of Mount Everest, stemmed from a ride that Tom Tom and I did back in August 2018.
We were climbing up Toys Hill and when we got to the top, by the Fox and Hounds pub, there were a number of cars with bikes and spare wheels on roof racks. Obviously, a cycling event going on!
It turned out to be what has become known as an "Everesting.," An attempt to climb 29, 038 ft, or in metric terms 8,849 metres, in a single ride. This must be the ultimate cycling challenge!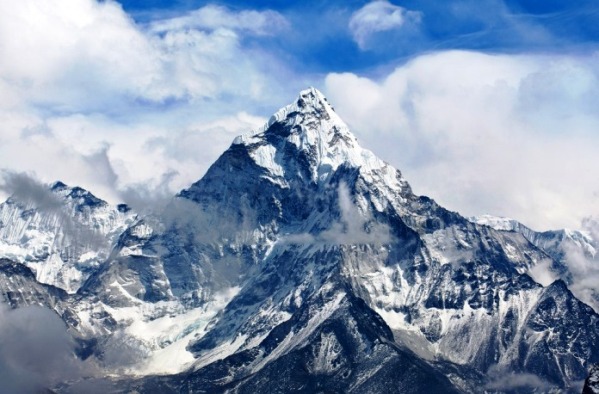 A team of 4 from a local (Bromley) cycle club had started at 2.a.m that Saturday morning and were each attempting to cycle up and down Toys Hill 60 times in about 24 hours. The 60 laps equates to 375km and a total altitude of climbing to exceed the necessary 29, 038 ft (it sounds so much more impressive than the 8,849 metric height of Mount Everest!).
Subsequently, researching "Everesting," I found that 4 years earlier (2014) a pair of cyclists had climbed up Box Hill 73 times, a distance of 340.7 km in 22hrs 7 minutes to complete their 8,849 metre "climb of Everest." The number of repeated climbs depends on the length of the climb and it's overall, average gradient.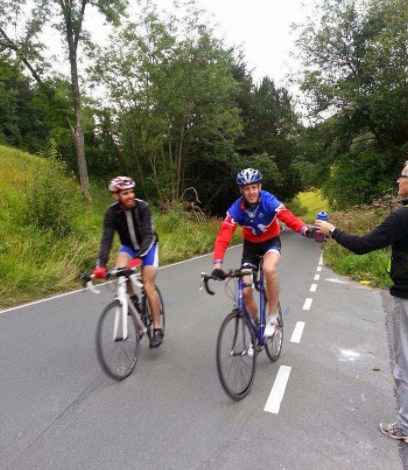 Below is a link to the story of this climb, which includes some details of the planning, training, mind set, pacing, fuelling (food and drink) which are all important factors in all endurance challenges. Also the selection of suitable gears for climbing hills! All things to consider when preparing for a challenging endurance ride.
See http://www.everestinguk.com/2014/09/everesting-box-hill-august-18th-2014.html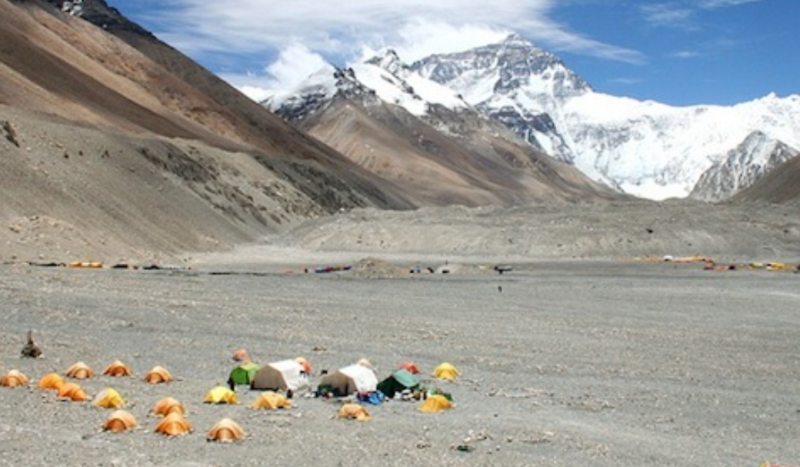 However we lesser mortals do not have to cycle up our "Everest" in 24 hours – more like 24 days! And Everest's Base Camp can be done in a fortnight of twice weekly rides.
Des