Anerley Gazette, January 2022

A HAPPY NEW YEAR TO YOU ALL!
This time last year Covid was raging. It didn't look like we were in for a good year of cycling. But now looking back, we did much more than most of us expected. One thing that Covid has opened our eyes to, is that the UK has so much to offer cyclists. Rides along scenic routes to interesting places, often for a cycling a specific purpose, many of which have appeared in the 2021 Anerley Gazettes. For example, Sue and John Diamond's end to end, J.O.G. You can't go much further than that!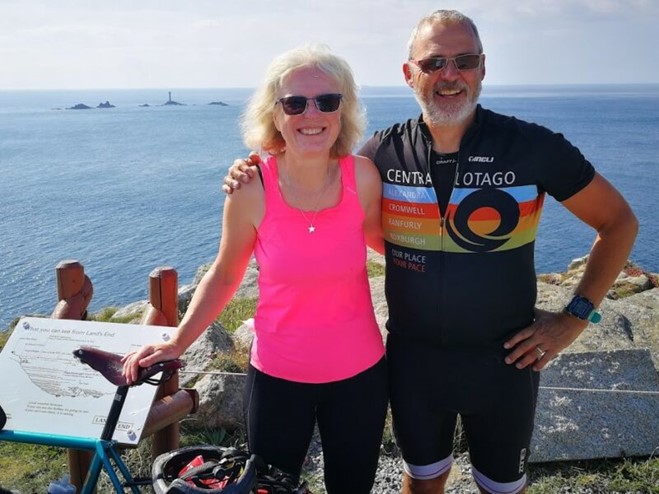 There were also some firsts for some of our club members, the Gridiron Audax Ride; the Southern Saunter map reading challenge; our ladies rides first from north to south Devon, and later along the Avon and Kennett Canal to Bath and back. And not even the arrival of Omicrom could spoil our end of year festivities!
Des
---
Tours for 2022
So now that we are heading into the new year, what have we got to look forward to in 2022? The omens are looking good. Some of us might even be able to get abroad. Denise and some of our ladies are hoping, to at long last make it to Mallorca. Others are playing it safe and exploring new places in the UK.
Kielder Forest
As usual, Mark Hancock is in the lead with his planning, having already planned a club tour to Kielder Forest on the Nortumberland border with Bonnie Scotland.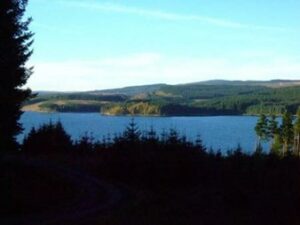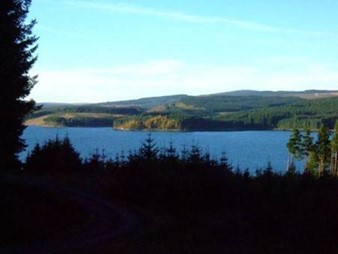 So who would like to join him? Find out more here
https://anerleybc.org/kielder-forest-june-tour-2022/
British Cycling Quest
Fed up with cycling the same old routes? Do you feel like going on a cycling adventure? The British Cycle Quest is a unique cycling challenge which can take you to discover new places all over Britain.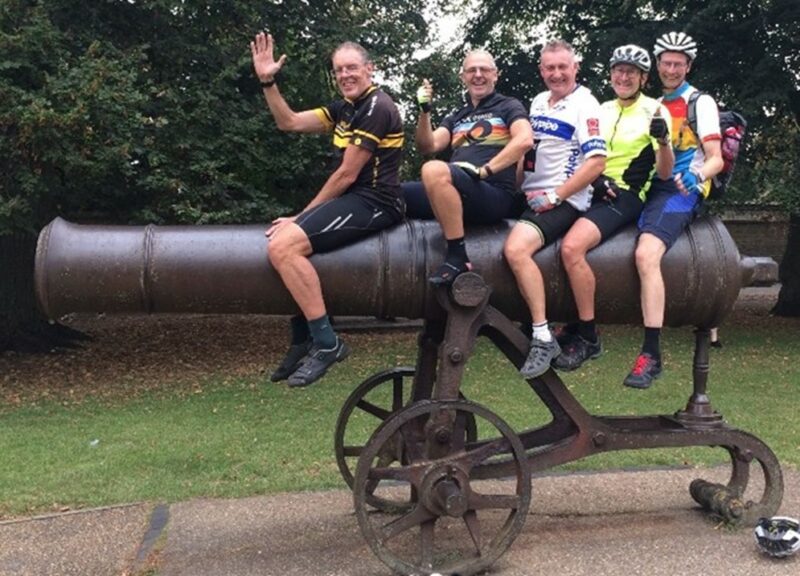 And who better to introduce you, than Tim Styles, our touring specialist! Find out more here
https://anerleybc.org/halfway-there/
---
Meet Our New Club Captain Peter Roberts
Mention of new places reminds me to also make mention of new faces.
Our club membership has expanded considerably in recent times. I am seeing new faces and new names on our ride register. Denise has made a start by introducing a few of the new faces via her Gossip Column, but there are still mystery names and faces that myself and others would like to be able to say hello to. Of course, the new members will not know us either!
So Peter Roberts, our new Club Captain is introducing himself and advising us of some of the things that he would like do in his new role as Captain. See https://anerleybc.org/a-few-words-from-our-captain/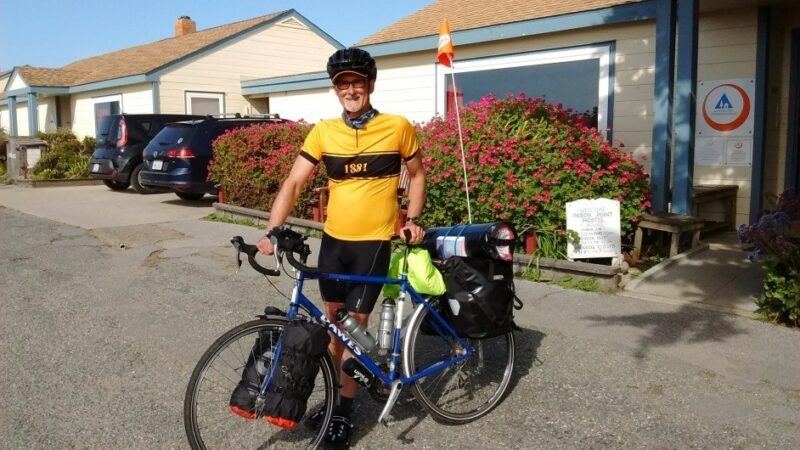 ---
Following the River Medway
The longest ride recorded within the club in 2021 was 117 miles led by Tim Styles who took a group of brave explorers around Kent following the River Medway from source to mouth!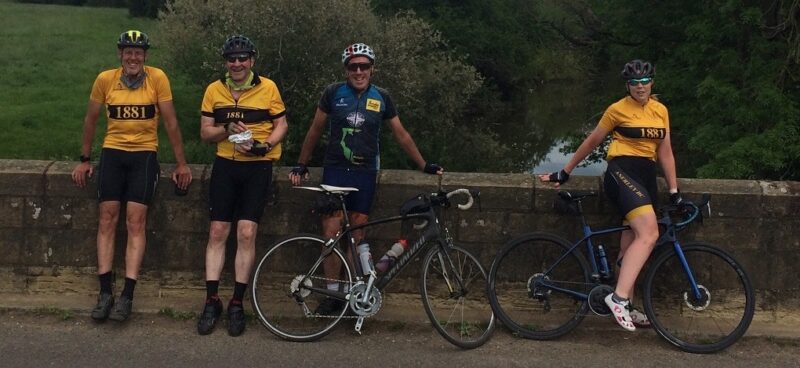 Read their adventure here https://anerleybc.org/river-medway-source-to-mouth-ride-6th-june-2021/
---
It's all about the Weather
Whatever your opinions are about climate change, there is no doubting that we have been getting some unusual weather over the last couple of years. Warmest days, coldest days, record sunshine, record rainfall.
It was only 5 weeks ago that we had Storm Arwen, classed as an extratropical cyclone. This resulted in over 200,000 homes in the north of England, Scotland and Wales losing their electric power. It was followed 2 weeks later by Storm Barra. Of course we would not be going out on bike rides in conditions like those, but in August 2020, after one of the best summers in recent years, four of us went off for a mini bike tour. On the morning of our departure Storm Francis arrived! So what do you do in a sitution like that?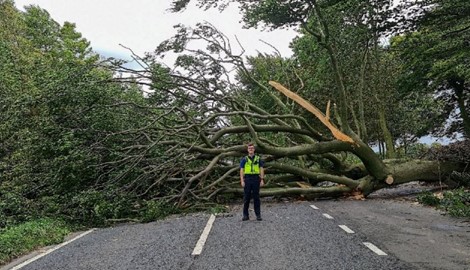 Find out here! https://anerleybc.org/stormy-stroud/
---
A Brief Lookback to 2021 from our Ride Leaders
We asked our Ride Leaders to sum up last year in one sentence with one photo. We have many Ride Leaders who each provide the Anerley with a different flavour of cycling. Unfortunately not all of them managed to make time in the busy end of year period but here is the result of those who did…
Tom Vaz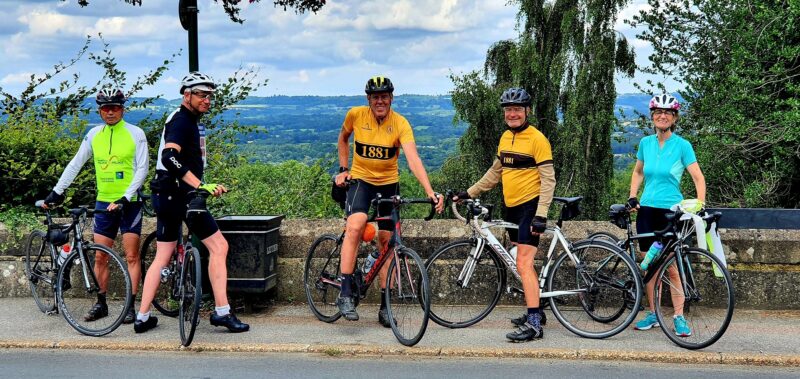 Despite many rides to the coast, what I loved most was going to new destinations while seeing my pleasure reflected in new faces. Looking forward to more great days out with you great people!
Sally Styles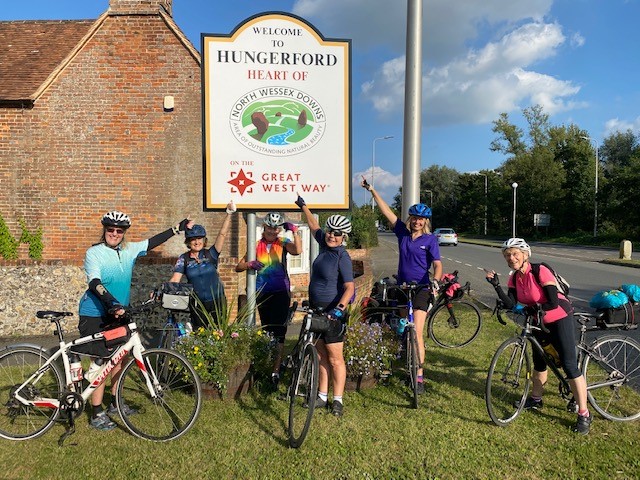 I love cycling with all my friends in Anerley and this cycle trip to Bristol to see Maggie was no exception. The fun and laughter for the whole 6 days was brilliant. I look forward to more exciting trips in 2022.
Denise Bray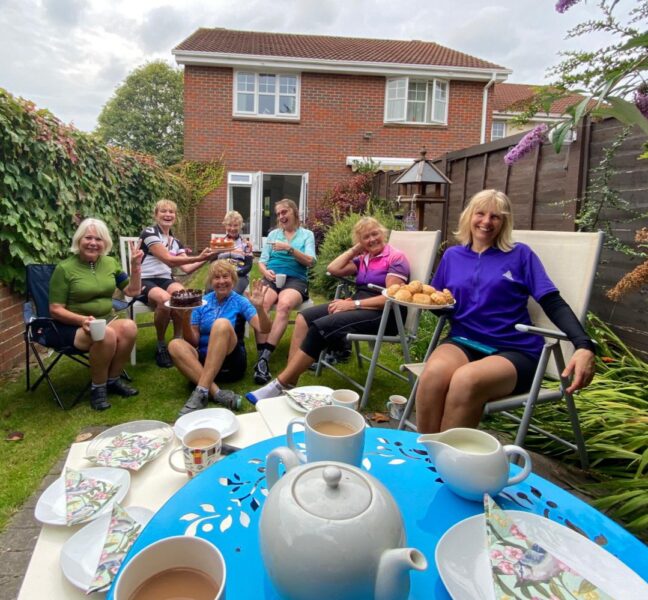 Cycling? It's all about the cake! I loved our ladies ride to Bristol to meet up with ex Anerley member Maggie. Here we are in Maggie's garden after a long day in the saddle. What could be better than a cuppa and a few pieces of cake? We're now looking forward to our 3rd attempt to get out to Mallorca next April.
Shak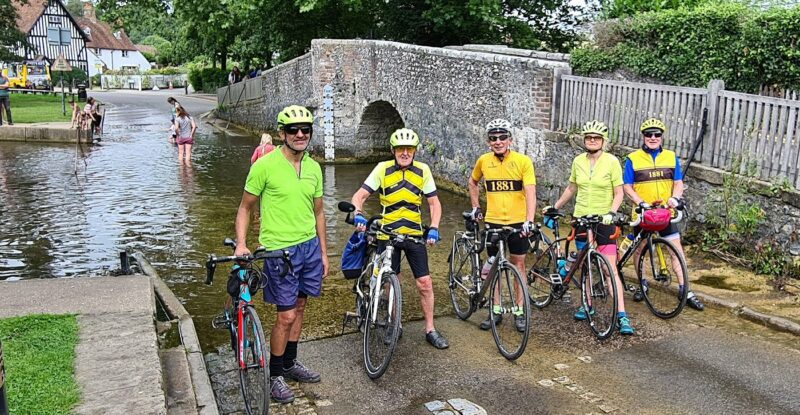 I would say any of Des's fantastic rides have been a highlight for me this year. All are great fun, and he takes us through some fantastic new routes! Look forward to Des resuming duties in the coming months!
Vince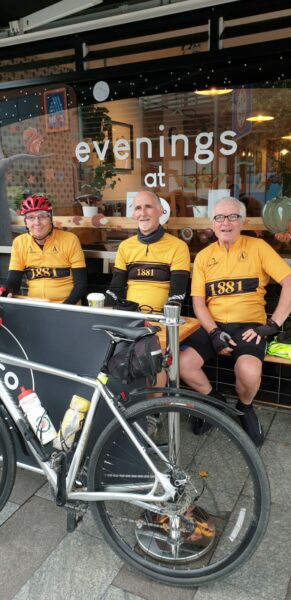 Looking forward to many more rides, as I have enjoyed in the last year.
TomTom Moody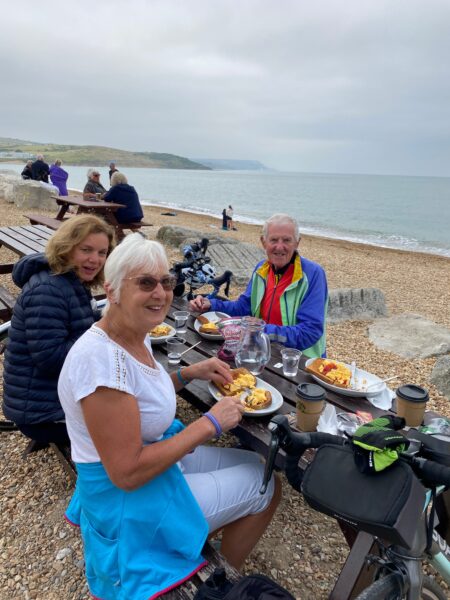 Weymouth beach breakfast with my friends Des,Sue and Jo. My second photo would be the one at the top of the page, sums up the fantastic club that is ABC.
---
And finally…
Omicron has spread rapidly within our community this year and my family and other club members families have been affected by Covid over Christmas.
The club is NOT introducing additional restrictions as yet, we are following Cycling UK and government guidelines on the basis that as long as our activities stay outdoors, we are reasonably safe.
However, if you are ill or have covid related symptoms, please do not join a club ride. Ensure you take a Lateral Flow Test if you have any doubt.
Please stay up to date with current covid guidance and if further clarification is required at any time, contact our Club Captain Peter Roberts who will address your concerns.
Des and I both wish you all a very happy New Year – roll on 2022!
Regards,
Tom