Anerley Away Days – Marlborough
About 3 months back at the end of an Anerley bike ride, I took my group into Flower Farm for a pre – booster before the climb up to Marden Park and home. Already there, we discovered Sally and Jo Rifaat. The latter has been on a couple of my previous Summer Away Days and asked if I had anything planned for this year. Well I didn't, not planned, but certainly under consideration!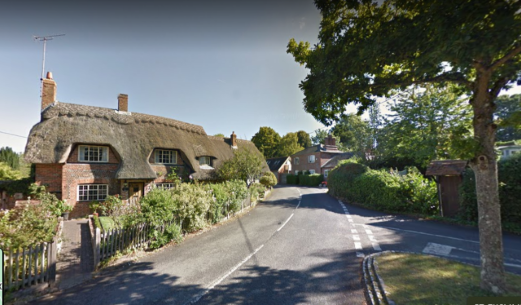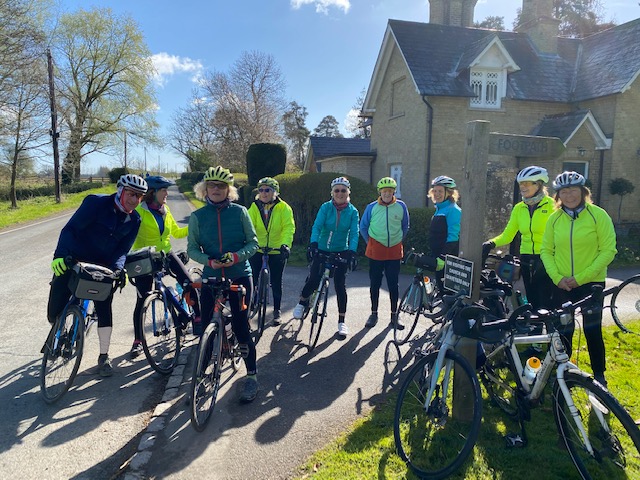 And after the very enjoyable Kennett Audax in April ( https://anerleybc.org/the-kennet-valley-audax-the-shorter-one ) some Away Days to explore the scenery of the Wessex Downs had lots to offer.
Sally had missed out on the Kennett Audax this year but is a veteran explorer of the Kennett and Avon Canal and it's environs, so immediately said "Can I come?" So now I had no option but to put thoughts into action!
Many of Anerley BC have done this classic bike ride along NCR 4, a must if you are now a gravel bike owner! Check out the ride and route here https://cycle.travel/route/kennet_and_avon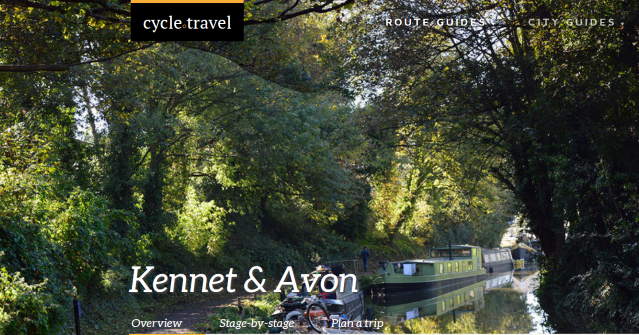 I did the ride a couple of years ago, and something which I thought was unusual, caught my attention – something that we can see on our local bike rides in the Kent and Surrey countryside – if you know where to look! Take for example this one on the steep descent into Abinger Hammer.
See https://anerleybc.org/highways-and-byways-battle-stations/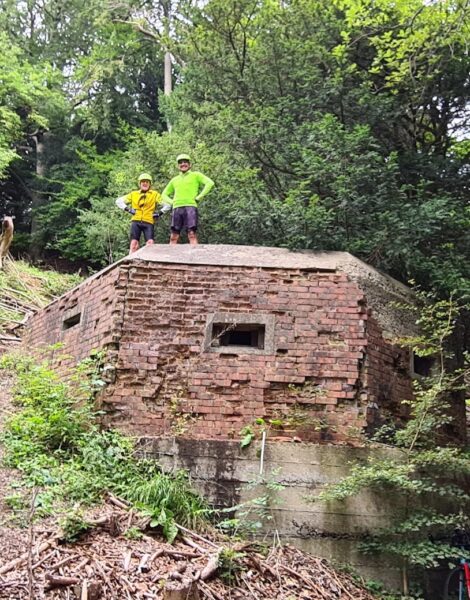 But what are they, and why are they there? Well I am just old enough to remember WWII as a child. They were spread around routes which might have been used if the Germans, after our defeat and evacuation from Dunkirk, had landed on the beaches of the south coast. Hitler did actually have a plan, named Operation Sea Lion. It was only the RAF winning the war in the skies, The Battle of Britain, a major factor in stopping Hitler's plan.
So a couple of years back when I cycled the Avon/Kennett Canal I was most surprised to find after this!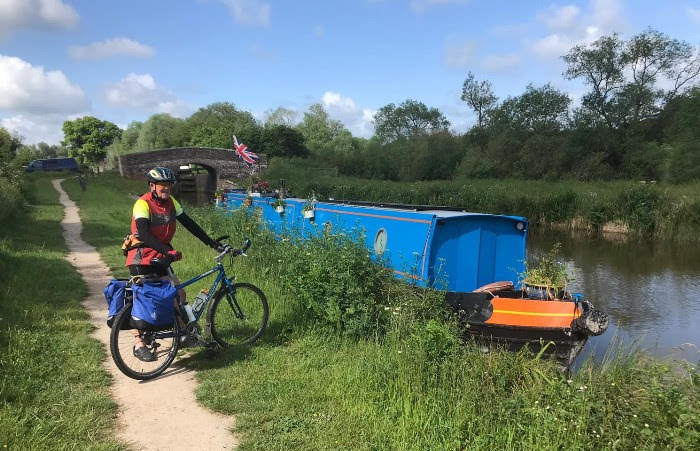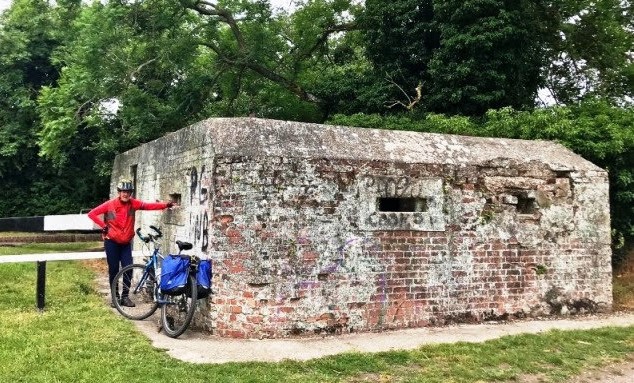 And there are many more pillboxes! So on this summer's Away Days, always something else to discover!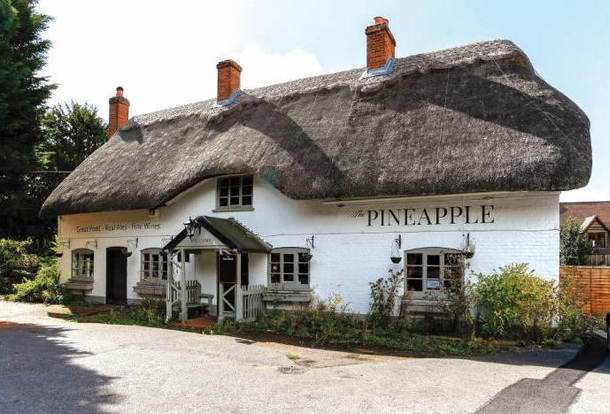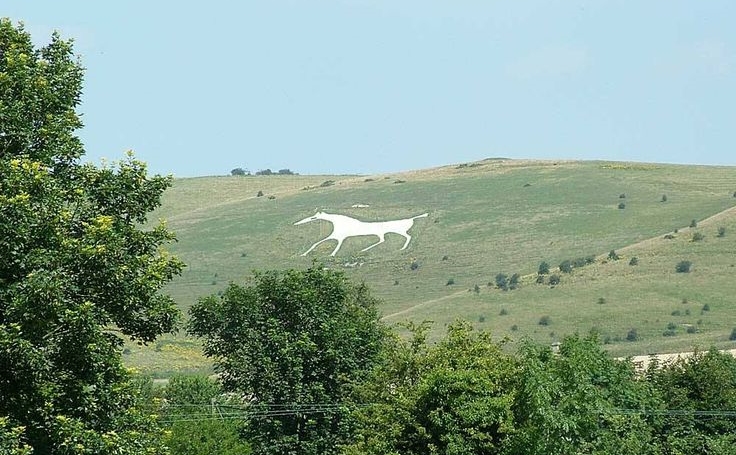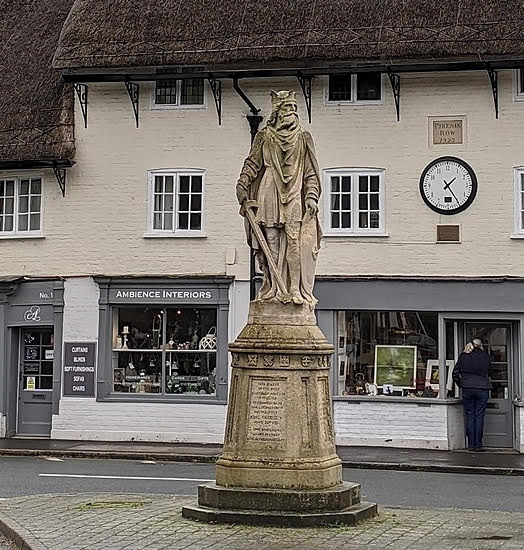 So much more to tell you about, in a future Gazette, when we have had time to write about it all!
Des.