Mark H Offers a Great Camping Trip!

Mark H our Racing Secretary is now up to speed, having found a new use for his 100 + P.S.I bicycle track pump. He's been using it to build a bit of muscle, inflating a camping air bed 5 times in 15 minutes. It beats interval training he tells me.
He also tells me something much for interesting – and much more fun! Mark is looking for some fit and adventurous Anerley B.C members to join him on an adventure in the New Forest. So get your diaries out and check the dates!
Friday 2nd of September to Monday 5th of September. The place – Holmsley campsite in the heart of New Forest. And And the price, only £64 for Two Adults over three nights. Check their site out at https://www.campingintheforest.co.uk/england/new-forest/holmsley-campsite. It has 600 pitches, lots of space, three shower blocks, local food shop and is not far from Burley.
We can plan rides on road, gravel, or a mix of both, and not forgetting the adjacent National Cycle Route. Plus, it's only a 2 hour drive from Purley, so no problem getting there!
If you do not have the time or inclination to check out their web site here is some of the information from it: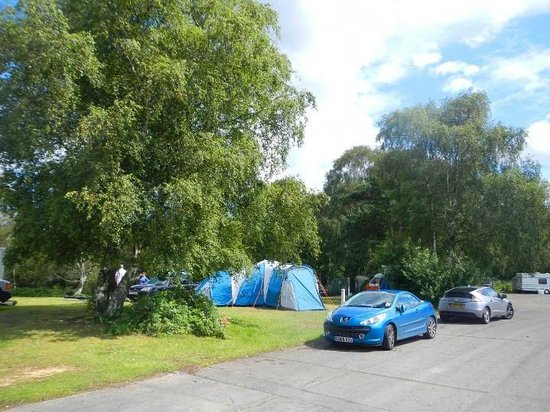 Holmsley Campsite, New Forest
A beautifully open campsite, Holmsley offers the perfect location to take in the stunning forest views. Surrounded by ancient trees on all sides, and sitting next to a large heathland, it takes advantage of the beauty and outdoor escapes the New Forest has to offer.

Its history is reflected in its landscape – large open fields dotted with trees – reminding you that you're in one of England's most amazing woodlands. Pitches can be found nestling amongst the trees in their own secluded areas or sitting in open fields, allowing full appreciation of the forest in all directions.

The site is predominantly grass, so as well as exploring the forest, children have plenty of space to play in.

Camp at Holmsley, and you'll have the opportunity to discover the forest nearby along miles of stunning waymarked tracks and footpaths.

Why not try a scenic ride along the National Cycle Route from Holmsley Walk car park to the beautiful, bustling village of Brockenhurst, within the heart of the New Forest.

The rural villages of Burley and Bransgore are also close by and not much further are Christchurch, New Milton and Bournemouth making Holmsley campsite the perfect base from which to explore the forest's more urban neighbours.

Of course being close to Bournemouth also means the campsite is close to the coast, and so pristine beaches and blustery coastline walks await at Rally Barton on Sea, Bournemouth, Poole and everywhere in between.

For more information on things to do in the New Forest and the towns that surround it, take a look at our information pages.

Worth Noting

The shop and takeaway service will remain closed for the season.

When visiting the New Forest, please follow the New Forest Code to help us care and look after this unique place for everyone to enjoy. Find out how here. Any barbecues used on our sites should be specifically designed and used only for the purpose of cooking food (i.e. not firepits). They should be robust, secure and able to be raised off of the forest floor, there should be no damage or marks left on the ground where they have been used. In support of the New Forest Action Plan, we are asking campers not to bring disposable barbecues for their stay. We are also reminding campers that outside of our sites, no barbecues of any kind are now allowed anywhere in the New Forest.
So that is something to think about. No cancelled flights from Gatwick to worry about, no lost luggage at Terminal 2. And think of the value! If I have got the sums right, only £32 per person per night!
Of course you could even do it for less, just ask Tom Vaz, our most experienced international traveller. This was his solo ride across the Alps to Italy for which he was awarded the Anerley Thrift Award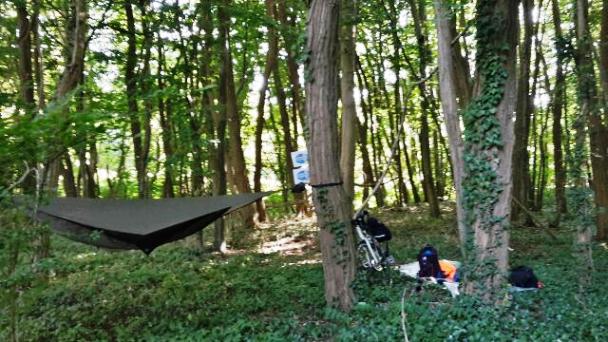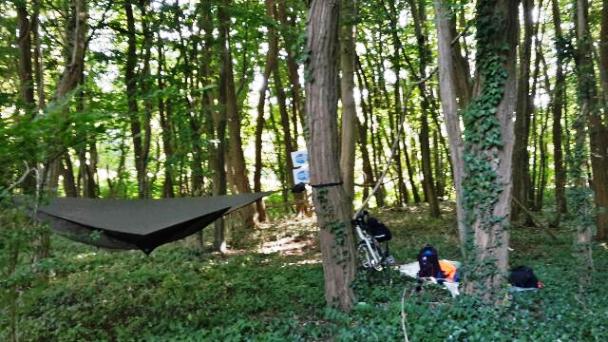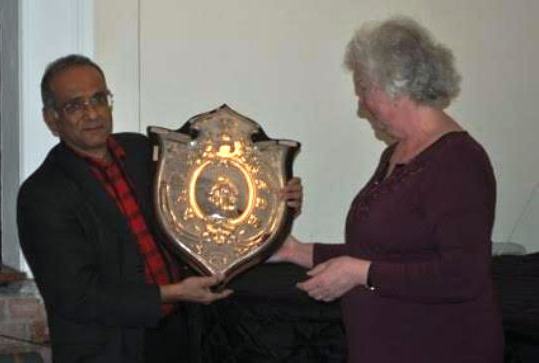 So if you want to be winner, and make the £ in your pocket go further this summer – get in touch with Mark, now!