An Anerley Challenge Ride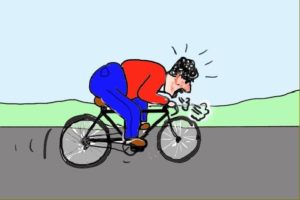 I expect, that like me, most of you took up cycling for it's health benefits, such as to get fitter, lose weight, etc. And as a bonus, you found that Anerley B.C provided a great social benefit – the company of a bunch of people with like-minded interests.
But the primary reason – to get fitter – how do you measure those benefits?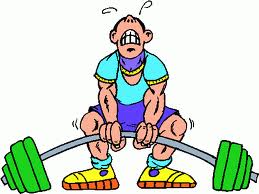 Something that myself and a few other newcomers to Anerley B.C, found to be a simple and useful test, was to do a couple of short time trials. One in the Spring and another in the Autumn. This showed how much quicker (fitter!) we had got during the summer cycling season. Not only that, it would lead to a bit of friendly competition and build up camaraderie -which made it an enjoyable bit of fun!
Just one example of how a bit of friendly competition would arise:
A young lady, Florence Hallett, joined Anerley B.C. She is the younger sister of Richard Hallett who was then a Technical staffer for the C.T.C and continues now with Cycle UK. It was through him that Florence joined Anerley B.C. In addition to his work for Cycle UK he is a frame builder amongst other (cycling) things. See his web site at http://www.halletthandbuiltcycles.com/about.html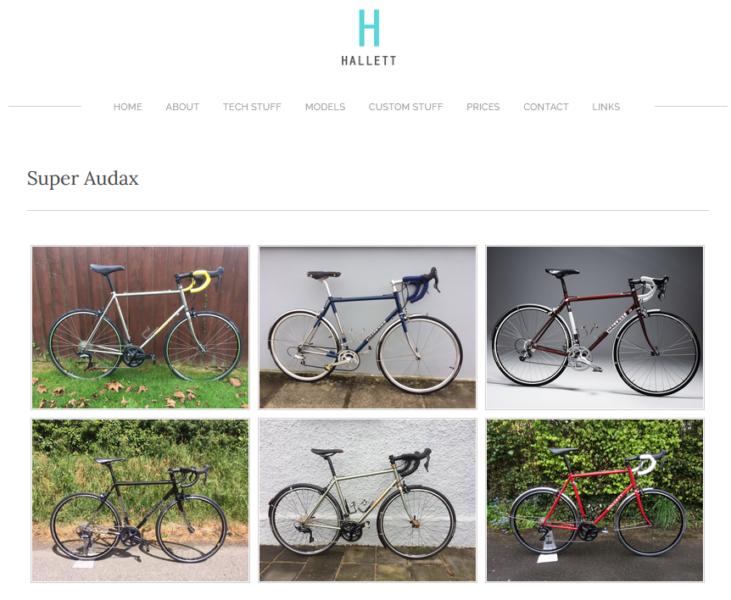 When Florence joined Anerley B.C, it didn't take much persuading to get her to have a go at a T.T. The first event of the year was the Croydon District Cycling Assn, 10 mile Twiddlers – twiddling the pedals to get the legs working after a winter lay off. Needless to say Florence thrashed me! Mind you she was in her twenties and I was in my 60s. But the gauntlet was down and so the battle of the sexes began. This is how it progressed as reported by Bryn Tully, our then Racing Secretary, in his Racing Round Up for the Summer 2002 Anerley Gazette.
Florence Hallett
Times
9 Mar
CDCA Twiddlers
G10/42
10 ml
34.22
20 April
Kingston Phoenix
G10/42
10 ml
30.39
8 June
CDCA
G10/42
10 ml
31.22
Des Donohoe
Times
9 Mar
CDCA Twiddlers
G10/42
10 ml
36.28
20 April
Kingston Phoenix
G10/42
10 ml
31.59
8 June
CDCA
G10/42
10 ml
31.16
Bryn added the comment: In the meantime, we will enjoy the battle between Des and Florence.
And the battle really was great fun for Florence and myself, and kept readers of the Gazette entertained! Plus, as you can see from our improved times, we really did get fitter in just a few summer months!
Unfortunately time takes it's toll, and my days of getting faster are long gone – now it is a case of trying not to get slower! But one benefit of each passing year, is that for veteran T.Ts there is a handicap system which gives an increasing time bonus with each passing year. So even now I am sure that I could manage a short Anerley Challenge – a not too serious – fun style time trial. Are you?
This is the suggested 8 mile course – a country lane circuit, showing a start and finish adjacent to Tan House Farm, a popular tea stop for Anerley B.C.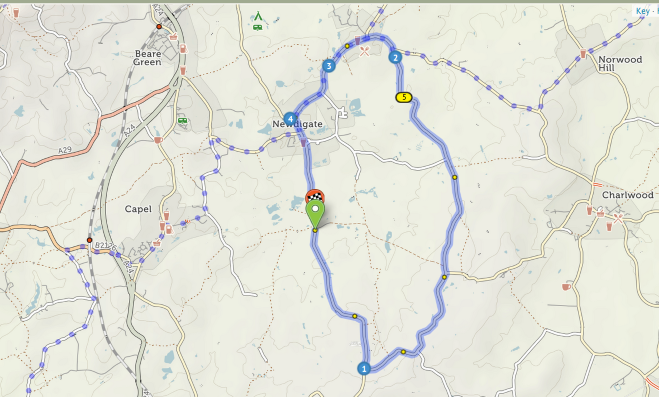 So please do email us at anerleygazette@gmail.com if you would like to show that you still have some life in your legs and would like to test yourself in an Anerley Challenge. Without your support it won't happen!
If there is the support, more details to follow, plus some useful tips and tactics on how ride a time trial. If Florence could beat me, so can you!
Des