Margate with the Numpties
Not being rude, that is what this little group of friends call themselves as they get together on random days off from work. I was lucky enough to be able to join them on a little jaunt to Margate.
We met up in Elmers End of all place before picking Julie up at Beckenham.
Forget the kind of route I normally assemble, this one had to be flat and we initially made our way to Gravesend via St Mary Cray. Gravesend has a nice looking High Street and we got a very friendly at the Sizzling Cafe. Cheap and cheerful for a calorific breakfast.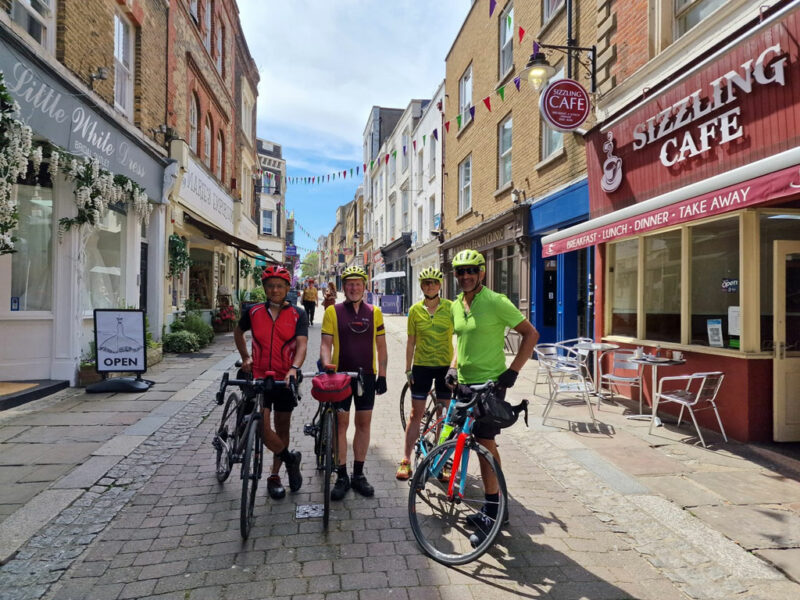 We followed part of the NCN route 2 which has unfortunate diversions before joining the Canal Road where the gravel proved too much for Julie's tyres and she suffered the only puncture of the day.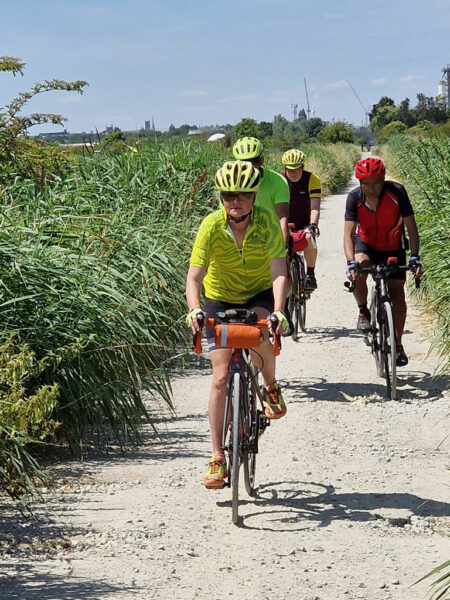 After Julie impressed us with a rapid puncture fix under the blazing sun, we moved to the Medway Towns of Strood, Rochester and Gillingham. Still no hills but plenty of other historical interest and we didn't even touch the Historic Dockyard at Chatham!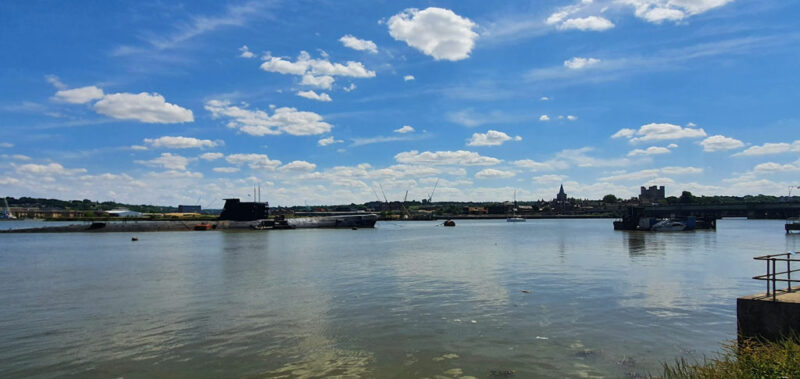 After more wrestling with the vanishing Route 2, we headed out and through Sittingbourne (boring place so we went as fast as we could) before a few undulations took us into Whitstable. No oysters or tea shops but we managed to get some water and an ice cream at the beach before heading onwards along the Viking trail.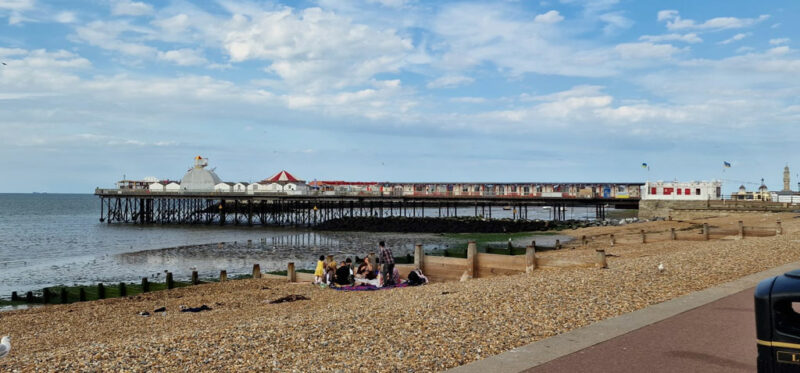 As we got into Margate, I headed off for my earlier train while the Numpties went off to get their pictures and more food along the promenade. A wonderful day out with some really great Anerley characters.