Hastings via Mayfield, a "flatter" route!
Last year I took Karen and Brian to Hastings via the "big one" – Battery Hill https://anerleybc.org/a-mini-holiday/ . As the weather warmed up nicely in March, I really fancied going back to Hastings but, to preserve my aching knees, I thought we could go via the aptly named Pevensey Levels, giving me a bit of variety plus, hopefully, no big hills.
Quie a big turnout I have to say – myself, Tim, Paul, Carlos, Dee, Karen, Andy, George L and Brian.
We headed off as usual towards Edenbridge but thanks to me chatting with George L, I missed a turning which added an extra 2 miles to my route! After Edenbridge, we took the Hever Road past Mark Beech and Chiddingstone Hoath to Fordcombe near Tunbridge Wells which we skirted to the west through the pretty village of Groombridge where we picked up the NCN Route 21.
Like all NCN Routes, this one switches between on and off road. As we passed Eridge, we took a bit of the off road to get across the A26 – a monsterous high speed dual carriageway at this point.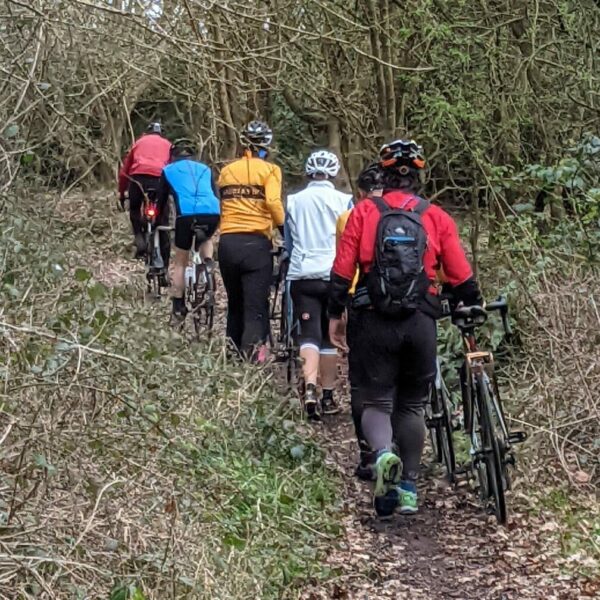 South of Eridge is the Deer Park Cafe, a new-to-us establishment where we were asked to sit outside as they were full indoors. At this point George made his way back home leaving us to do what I imagined (quite incorrectly) to be the easy route to the coast.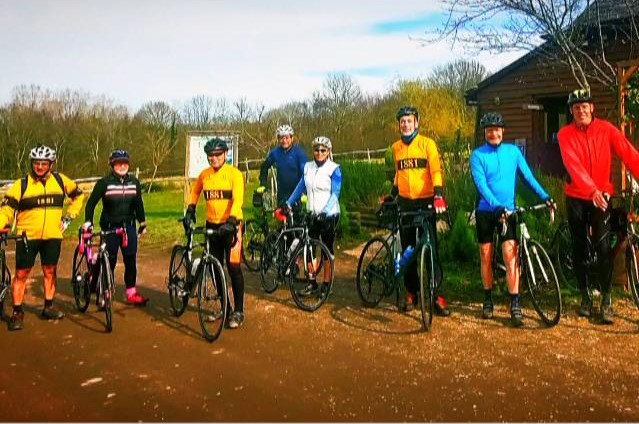 We toiled over another series of hefty climbs before we were in the middle of Mayfield, a pretty town high up overlooking the East Sussex Weald.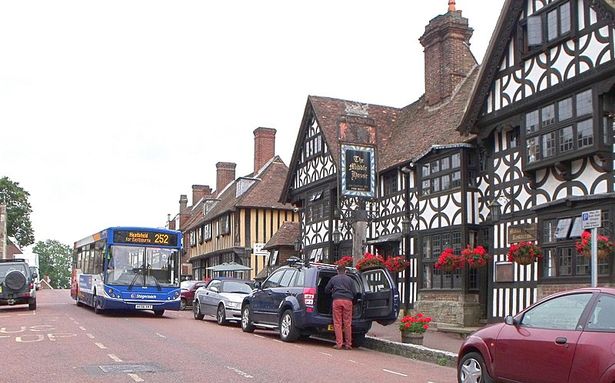 Mayfield seems to be a good place to meet the Devil. One of the many stories is that St Dunstan (who was the Archbishop of Canterbury from 960 to 988AD) was working as a blacksmith in the village when, disguised as a beautiful woman, the devil tried to lead him astray. But spotting the devil's cloven hoof, St Dunstan pinched the devil's nose with a pair of red hot tongs. The devil fled and soothed his nose in the springs of the nearby Tunbridge Wells.
We sadly didn't look for the devil here but moved on to Heathfield where we joined the Cuckoo Trail, which wanders for 14 miles along an old railway track. One of the local residents is obviously a big fan of the old railways and has turned his garden into a mini-museum!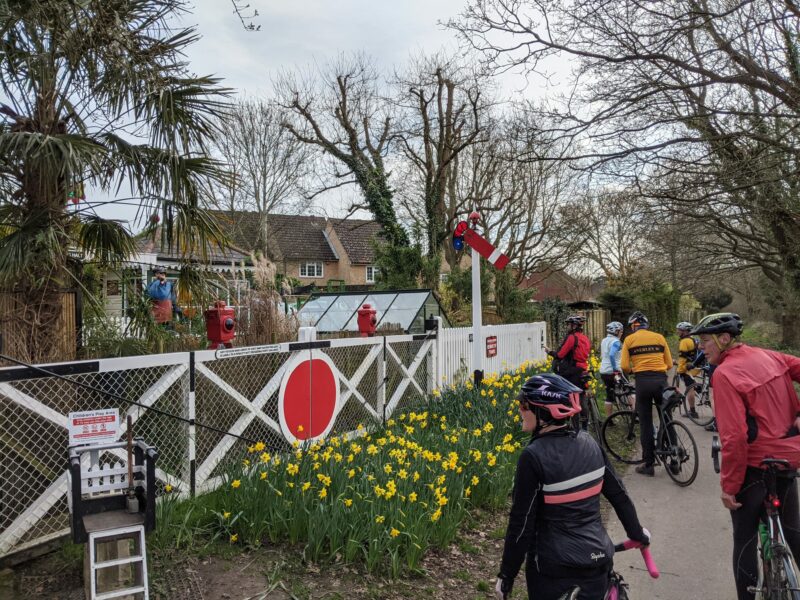 As we neared Hailsham we took our leave of Brian who is recovering from another bad accident. Brian made his way home by train from Polegate.
The rest of us meandered on through the Pevensey Levels with the observertory at Herstmonceux peeping at us through the tall grasses and reeds along the very quiet road.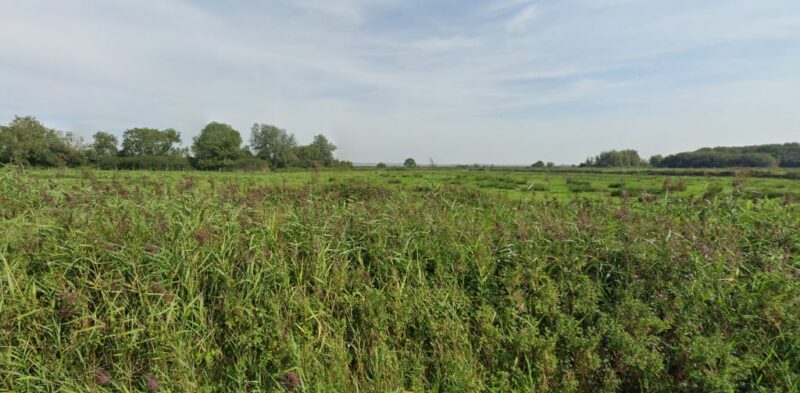 Finally we burst out to the sea at Bexhill and took the traditional seaside picture.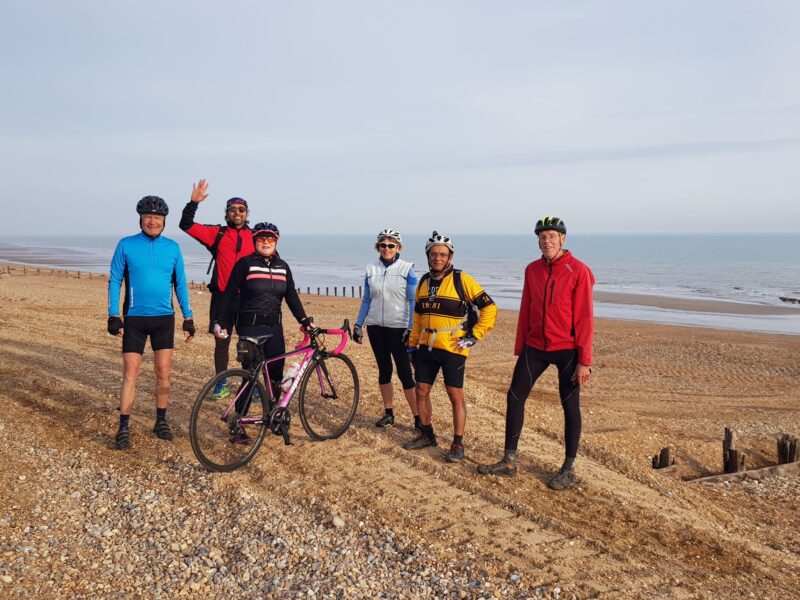 Prebooking cheap tickets does mean that you have to be on the specified train so we raced along the coastal road and swept into Hastings station in good time to get a hot drink before the soothing train ride home. Another great day out although my "flatter" route turned out to be quite a challenge.