Winter Cycling – Be Safe Be Seen!
Now that Winter is here, we have three things to be especially aware of. Dark mornings and darkness returning in late afternoon. – Fog and mist. – Slippery roads, due to rain, frost, black ice.

I got caught out by the earlier onset of sunset, a couple weeks ago. Four of us had been down to Sevenoaks Weald to do a recce ride of the country lanes prior to the Southern Saunter. It turned out to be a bit of a disaster!
In order to give us the maximum amount of time to explore the Weald, we decided to get the train down to Penshurst.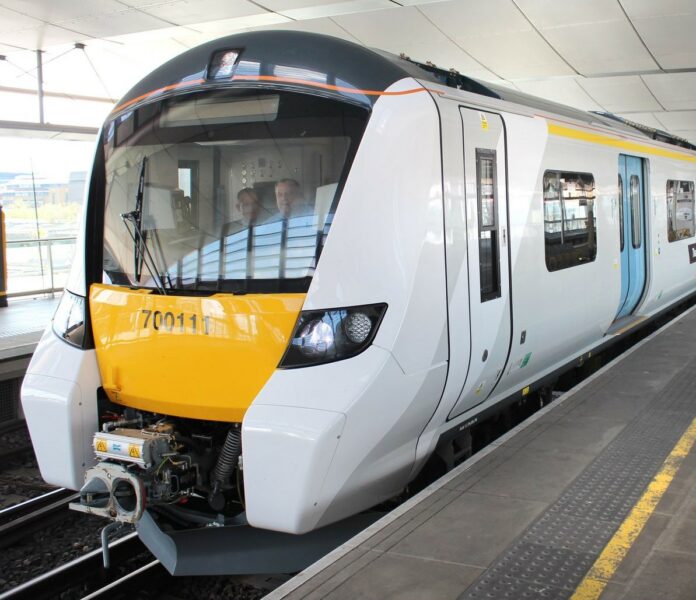 Having bought our tickets and got on the platform, in plenty of time for our train to Redhill, we waited. Then a message flashed up on the Arrivals board – "The next train has been cancelled due to staff shortages"
The next, next train eventually got us to Redhill too late for our connecter onto Penshurst. This meant a further delay, so rather than hang about for another hour, we decided instead to cycle to Sevenoaks Weald, stopping enroute at the Four Elms Bistro for a well-earned cuppa. A lovely place for a tea stop, but pitifully slow service – add on another 40 minutes delay!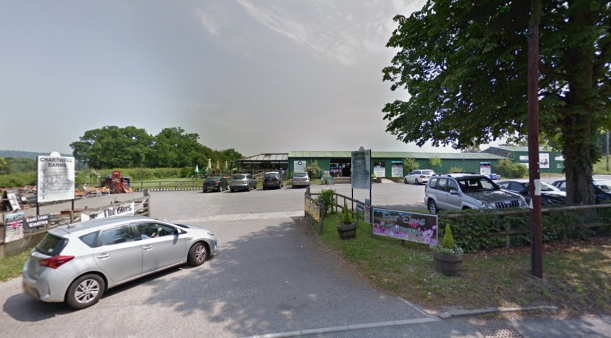 The recce rides were a great success and proved very useful on the Saunter, because we had ridden all the little back lanes used on event day!
This circular recce took us back to Four Elms after 4.30, too late for a final tea stop as the Bistro was closing. From there it would be a longish ride back to the railway station at Penshurst. Instead, we decided to keep moving on and headed straight on for Purley.
By the time we got to Marden Park the sun had set and the twilight was rapidly changing to darkness and I didn't have any lights!
By the time I got home just before 7 it was dark. An early reminder to me that with British Summer Time only 2 weeks away I needed to get some of the latest, very bright, flashing L.E.Ds!
The last time I had needed lights was back in 2016, when Tom Vaz and I cycled along the River Danube in Serbia. Then, we had to ride through several lengthy, unlit, tunnels alongside the Iron Gate Gorge!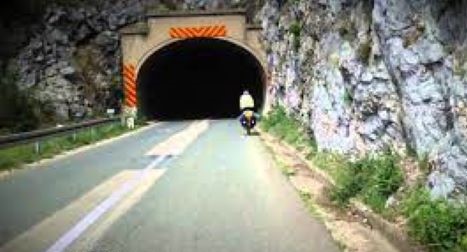 Do you fancy an adventure next Summer, into what was the Communist Eastern Block?
Some ideas, here! /https://anerleybc.org/first-thoughts-on-a-2016-cycle-tour/
But I digress – Lights!
Dave Stott who was out with us on this ride to Weald, had just bought a set of LED lights from Aldi, which seemed to me, to be excellent value. The next day he very kindly made a return trip to Aldi and got me a set before they were all sold out. Thanks Dave, they are brilliant!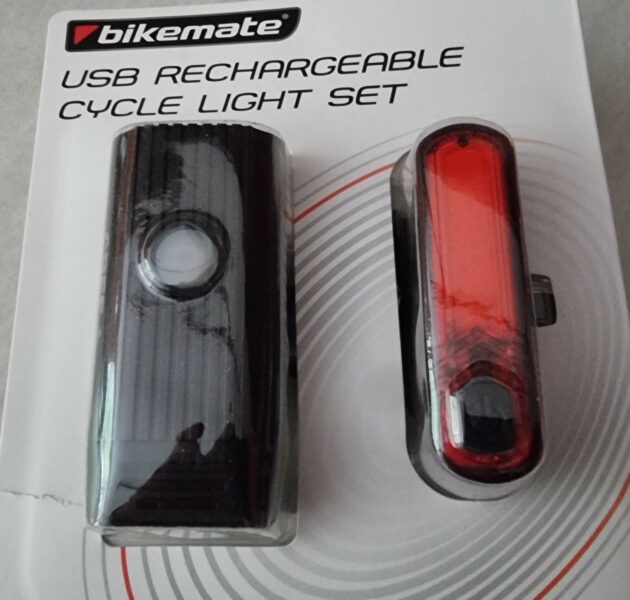 BE SAFE, BE SEEN!
This was a much publicised Road Safety slogan back in the 1960s and 70s, when there were a significant number of accidents involving motor cyclists. I was a motor cyclist then and so it would seem was Tom Tom. The best that the road safety campaigners could come up with was the "Sam Brown Belt" in a fluorescent and reflective plastic, which Tom Tom was wearing on a recent, wintery day, misty, ride to Ide Hill.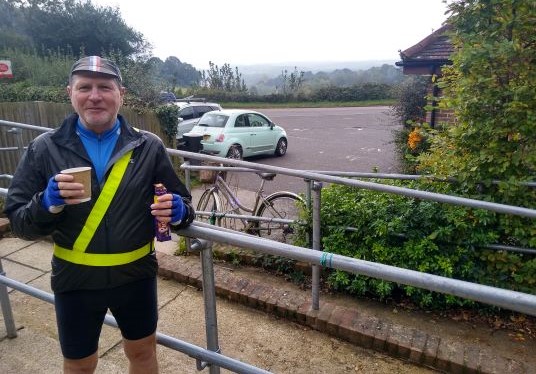 Far more effective are the latest flashing, LEDs on their brightest settings. These are even clearly visible in mist and fog – which a Sam Brown isn't. But belt and braces, Tom Tom also had flashing LEDs on his bike!

What especially attracted me to LEDs, was their high visibility when driving along twisty country lanes during the summer. I noticed how difficult it was in dappled sunlight – the contrast between bright sunlight and deep shade – to see cyclists in dark clothing. However those using brightly flashing rear light LEDs, were clearly visible at safe distances to faster moving motorists.
So be safe, be seen, and that includes not wearing the black cycling tops that, stupidly Team Sky have made popular with cyclists! Much better to be a winner and wear the Maillot Jaune, or of course our nice and visible Anerley top!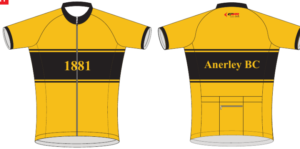 Des