Tuesday "Relaxed" Tempo Ride
A beautiful sunny morning for this week's Tuesday Ride to Rusper Golf Club. As far as I am aware, it was the first Anerley Ride to this venue.
Being such a lovely sunny morning, and a fairly flat ride, it was perfect for a bit of Tempo training.
So what is Tempo Training?
According to a leading cycling coach "Tempo is Key for Sporting Success"
By this he goes on to explain that "For a rider looking to post a great time in a challenging event such as a hilly sportive, being able to produce a sustained tempo effort is key. Tempo paced intervals are a great way to increase your cruising speed and to become a better hill climber."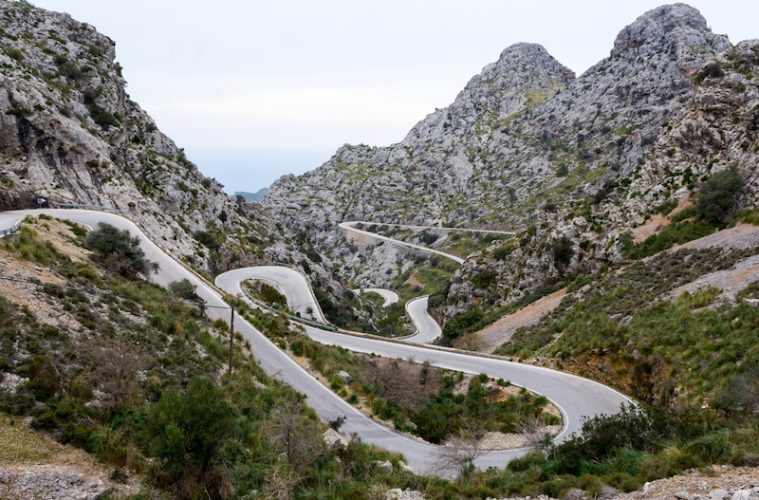 This is Sa Colabra – The Serpent – the most famous climb in Mallorca. It looks like just the perfect challenge for a bit of extended Turbo training. So what could be better for several of the ladies who regularly ride in our club's "Relaxed Group," and who next Spring are aiming to cycle up the challenging Sa Colabra?
Tempo training (in coaching terms known as Zone 3) is not hard core training. It is just the third step up in intensity. You could call it brisk riding – just gradually extending time at a speed which is a notch up from your norm, interspersed with easier short breaks at Zone 2. Do this on the flat or when climbing hills. The aim is to gradually extend the continuous time at Tempo pace, for up to an hour. Then you move up and do the same thing in what many cycling coaches classify as Sweet Spot Training or SST. But for us that is the future. Let us first build up time in the Tempo Zone.
On this day's outing, along some lovely wooded country lanes, with the sunshine brightening up the russets and golds of the autumn leaves, it was a most rewarding ride. For us, taking a circular route, it was 25 miles from Purley to the tea stop and a slightly shorter return to Purley. A total of just over 48 miles. I was surprised, that for what appeared to be a ride devoid of any serious hills, we still manage a total climbing of 2598 ft!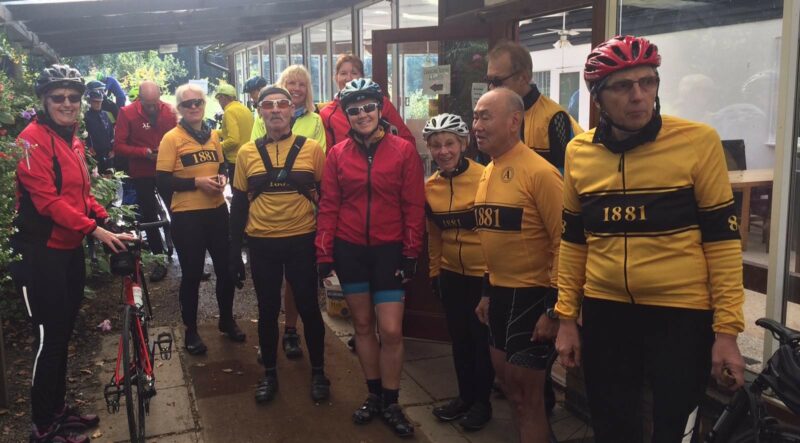 And what a crowd turned out to enjoy a cuppa at Rusper Golf Course!
Thanks to Tim who provided the photo and to Ricky who provided the ride stats, milage, speed, calorie burn, height gain and much more!
Des.