Tuesday Steady: 22nd October 2019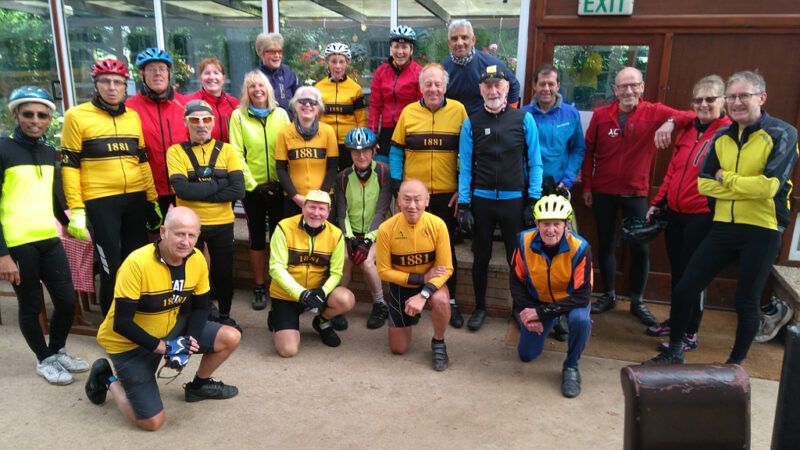 After picking up riders from the Coulsdon PO, Tuesday's Steady ride to Rusper Golf Course set off up Portnalls Road and continued along the High Road to turn down past the old 'Fanny's Farm' building.
At the top of this hill a car sped past us all on a bend and had to come to an abrupt halt to avoid hitting a car on the other side of the road or Bob just in front of me. Both cars stopped and we stood speechless for a few moments before it drove off and the driver of the oncoming car said some choice words about the driver.
A few meters on and we were again stopped – this time by an oversized vehicle carrying a digger. It could barely get down the lane and we had to watch for overhead branches that were being destroyed. A few cars had to reverse down the road as there was no chance of passing.
Finally we were on our way again and found a few nice lanes around the back of Reigate. We cycled through the village of Leigh and Newdigate before making it to the golf course café.
The trip back went up Box Hill where the view from the top was really clear.
Thank you to everyone on the Steady ride for their support.