Saturday Short: 19th October 2019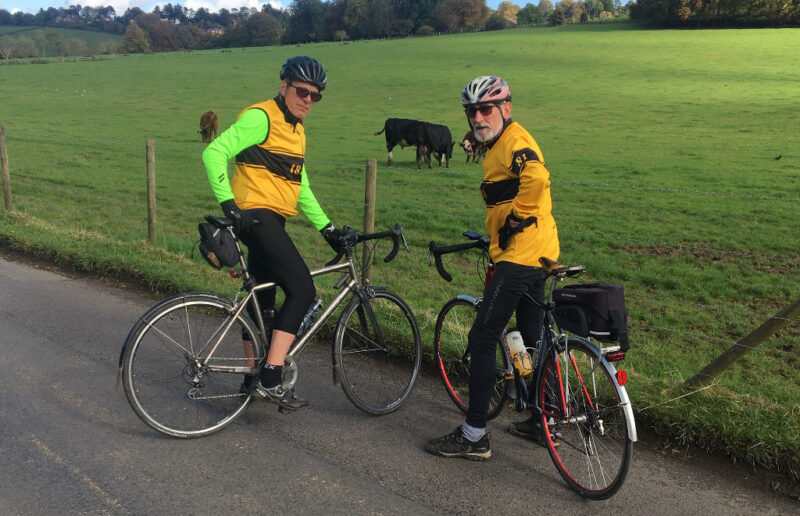 Just 3 of us out today for a shorter route in colder weather. Bob met Pete at the start and then Graham joined the ride at the top of Old Lodge Lane. The roads were covered with wet slippery leaves so we took the downhill sections carefully.
Our original destination plans had been Chartwell but general chat along the way about the dull weather and the high price of sandwiches at Chartwell led us to change plans and head for coffee at Oxted Weatherspoons.
We were very pleasantly surprised by the value of food and speed of service. A cup of tea plus scrambled eggs on toast was just £3.50….and….. they provided additional hot water and tea bags free of charge so it was even better value with a second cuppa. Bob had the vegan breakfast which looked great and  two cups of coffee for around a fiver. We'll definitely be back.
We returned via Flower lane, Marden park and parallel to the A 22 to be back in Purley by 12.30 just ahead of the rain. An enjoyable short ride of 29 miles at a cautious 11 mph.