Train Assisted Chichester Ride
A sunny Wednesday left me with an urge to go to the coast and include some gravel. After the usual question of "Is a road bike alright?", to which I replied along the usual lines, "Yes, depending on how you ride and how wide your tyres are". I was joined by two of the Anerley worthies Brian Chapman and John Diamond who proved that gravel bikes are not essential on a route with limited offroading.
The route I had promosed was a fairly hilly 90 miles with some flat sections, some road, some gravel and some hard packed fields. All these were fairly accurate as we coasted down to Amberley via a tea stop at the Milk Churn in Rudgewick.
The shennanigans began before Amberley when we took a shortcut across some fields to avoid a main road.
At Amberley we followed the river route to Arundel. Although flat, there are a few obstacles to negotiate as well as the usual stinging nettles and brambles.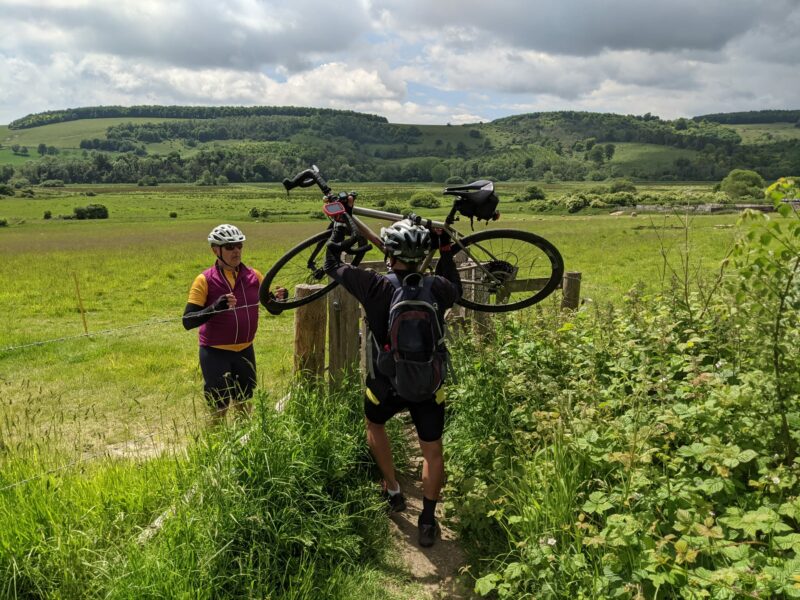 We ate lunch at Arundel at the neatly named "The Edible Sandwich Co." sitting along the River Arun before making our way down to the sea at Littlehampton.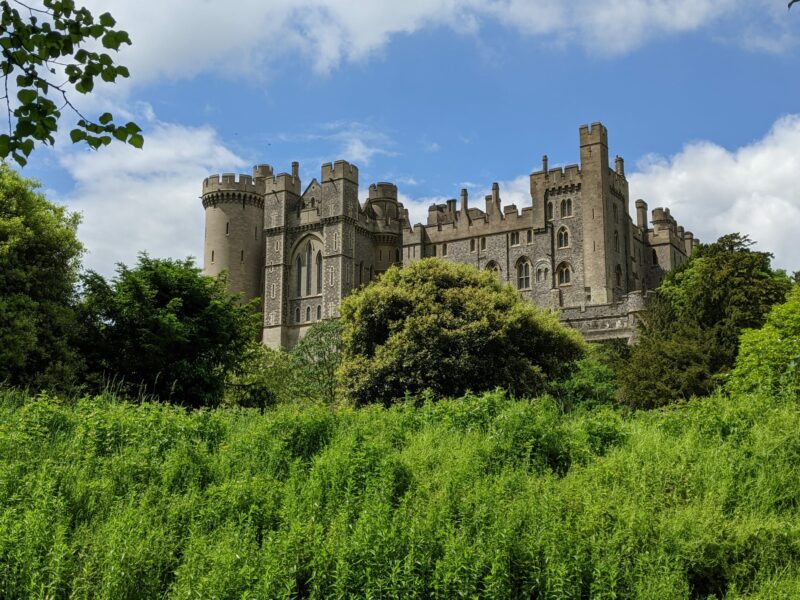 We followed the shore from Littlehampton to Bognor Regis before heading offroad again.
From Bognor it was back on dirt tracks and very quiet lanes to East Wittering. Beautiful countryside all around.
After a very nice ice cream at East Wittering, we went to look at the sandy beach at West Wittering before making our way to the quirky little ferry from Itchenor to Bosham Hoe.
After a circuit of Bosham we made our way to Chichester where a fairly quick train took us back home to East Croydon.