The 5th Wolfe of Westerham Sportive – 3rd July
Not for the faint hearted, this is a really challenging ride on our doorstep, not the distances, because the 2 options (40 or 72 miles) are nothing special. It is the hills, 3084 ft of climbing for the 40 miler and 6119 ft for the 72 mile ride.
This sportive is named after General James Wolfe, who was born and lived in Westerham, and whose statue we regularly pass on it's Green. Appropriately, Wolfe is also famous for a bit of climbing. When capturing Quebec from the French, this was achieved by a surprise attack when he and his troops scaled a 650 ft cliff rising up from the St Lawrence River to Quebec's cliff top position.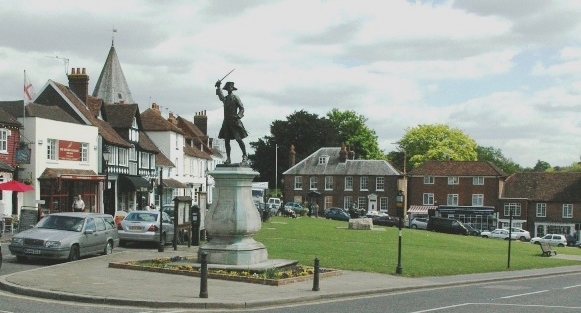 Westerham is situated in a valley with the North Downs Ridge rising up on one side, and the Greensand Ridge on the other, so there is no shortage of hills for the ride organisers to choose from. The ones that are named by them, are all in Kent and are along the Greensand Ridge – namely, west to east – Crockham Hill, Toys Hill, Yorks Hill, and Hubbards Hill. Of these we regularly cycle up Toys Hill, Yorks Hill we mostly avoid. However we often ride past the top of this particularly strenuous climb when cycling to/from Ide Hill to Sevenoaks along Goathurst Common. Here you should have seen this sign post.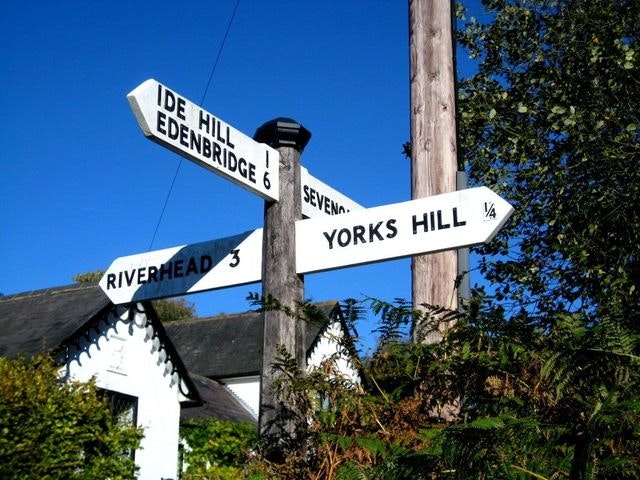 And if that is not enough to spur you on to sign up for this sportive, Anerley BC has a history related to the annual, Catford Hill Climb now held on Yorks Hill. Can today's members of Anerley BC compare with those of the past? Seehttps://anerleybc.org/edging-ahead/
Of course in both the 40 mile and 72 mile options there will be a lot more hills, some of which will be in Surrey, and perhaps also some up onto the North Downs, for example the many steep climbs up from the Pilgrims Way to the Knockholt ridge.

The event date is Sunday 3rd July, so ladies and gents, have a word with Viv or Mark Hancock who I am sure would be only too pleased to get a team or two of Anerley B.C members, to sign up for this local event. For full details see https://www.sportive.com/events/the-5th-wolfe-of-westerham-sportive/2022-07-03/6049/cycling