Tablehurst Farm, Tues 18 April
MARK H swaps TAN HOUSE FOR TABLEHURST and REPORTS:
Jim led a great ride to Tablehurst Farm,11 riders in all so we formed into two groups. Jim's group was Tom Vaz, Julie, Dee, Adrian, and Paul West. I was in the second group, with Brian (who had the route on sat-nav), Ricky, Karen & Barrie. We tried to keep Jim in sight but left a big gap for drivers to pass us. I believe this is good practice & with two groups its best to do this.
We set off towards Hilltop, overtaking Bob, Jo R & Jenny who were heading for Tan House Farm. From Hilltop we dropped down Hilltop, turning off towards Bletchingley, past its golf course where they have built a large pond or pool. What's it going to be? Fishing maybe or wild swimming? Next up and over the climb of Rabies Heath – a climb I really enjoy.
And somewhere en-route, do you recognise this abandoned bike?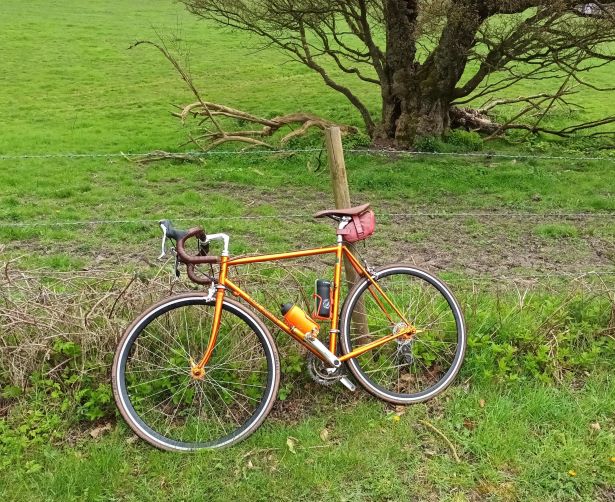 We headed for Lingfield & Dormansland before Jim took a turn into an estate I've never been through before. We ended up near the top of East Grinstead after a bit of a climb, at one point a third driver tried to overtake into the gap between us. I stopped this by moving into the middle of the road & shouting at him – "no room!"
We then turned onto the Forest Way, a bit of off-road I had not done before, to arrive at Tablehurst Farm. It was too cold to sit outside so we all crowded into the coffee bar. No hot food so we all ordered coffee & tea before going next door to the farm shop, for pasties & sausage rolls – a bit expensive but tasty.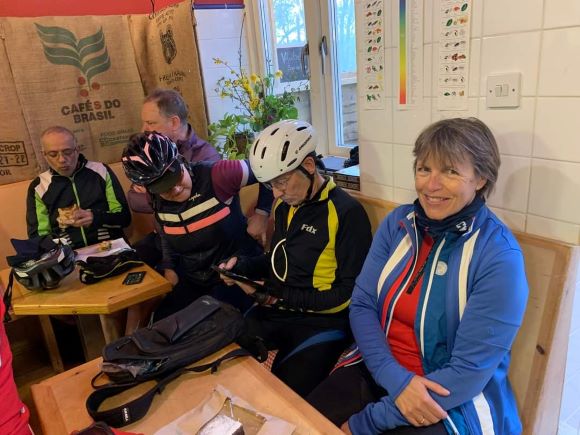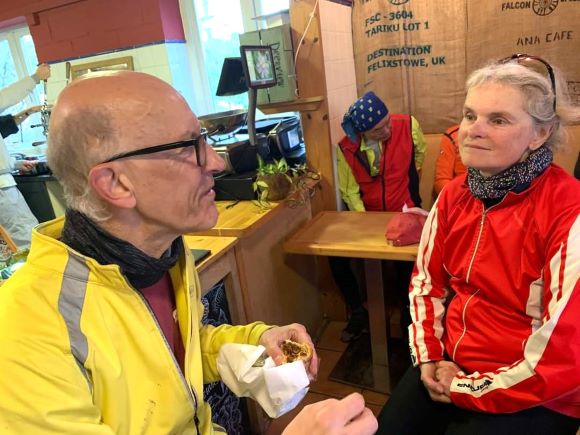 David the cafe manager was most chatty & took a photo of us all saying its the most people they have had in there.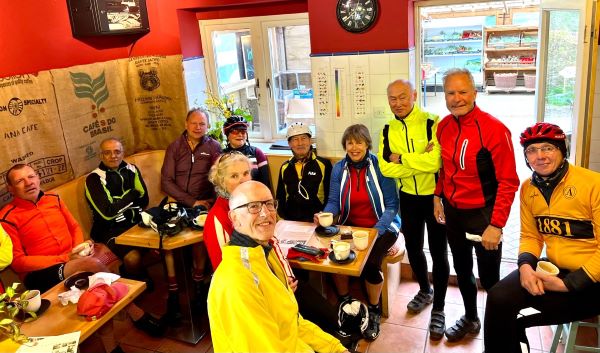 After lunch we set off back to Croydon. Me & Barrie stopped before leaving the farm, to look at their calves of some Sussex cattle, a breed that goes back some 100 odd years. They had longer horns & were used to plough & pull carts. Nowadays their horns are shorter.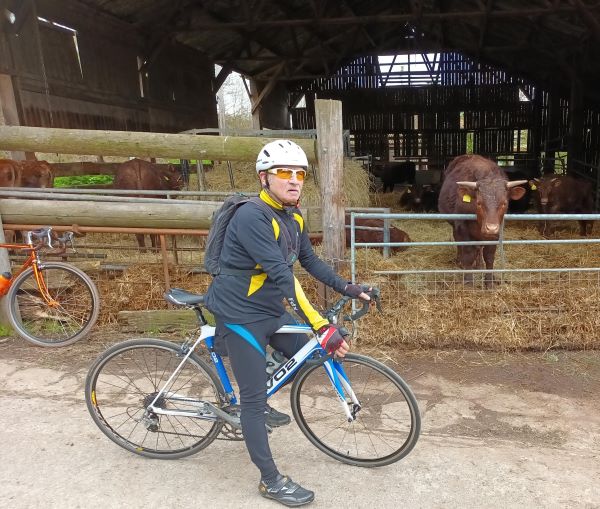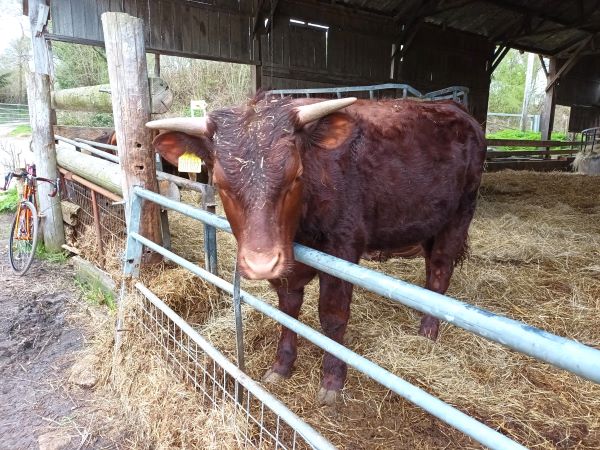 The Group were now ahead of us, up the road climbing towards Ashurst, on the route I usually go down to get to Tablehurst Farm. I've never been up this climb & it had me very short of breath by the top!
We dropped down through the village before the next climb to the main road at Holtye, where we turned right, down a no through road which climbed over the ridge & ended up on the Dormansland road.
We dropped down into Lingfield before climbing up towards Crowhurst. I stopped by the pond to video the club on the way up the climb in light rain. By the time I caught up, Barrie was off the front being chased by Karen & Paul. I caught them just before the Brickmakers Arms pub & traffic lights near Miles Lane. Barrie was still 100 metres up the road so I set about closing the gap and reached him on the A22, followed by Karen.
All three of us started the climb up to Churchtown but by the top it was just me & Barrie as we continued on to the barrier at Marden Park. We stopped there to wait for the rest & George took some photos.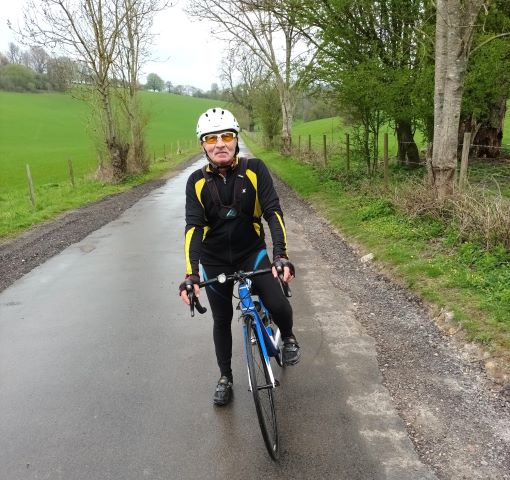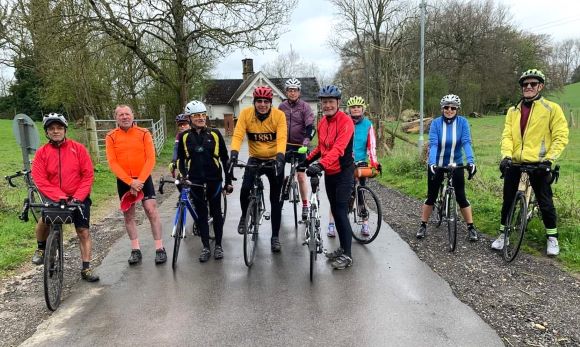 Most of us decided to ride down the A22 to Purley after a club ride of roughly 50 hilly miles, I was happy to get a good training ride in at an average of 12.8mph.
Mark H.