For those going on this summer's Anerley Away Days to Snowdonia, there are a few words that we will need to understand when on our cycling holiday this summer. So a short guide to help us might be useful.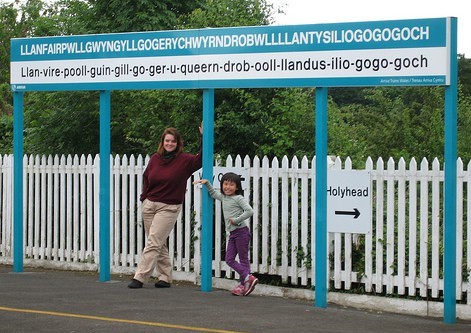 In Snowdonia the language has always been, and still is, Cymraeg. Or as we would say "Welsh," but they do now, for our benefit, also speak English. But there are a few words that we will need to understand when on our cycling holiday this summer.
SIGN LANGUAGE!
Perhaps the most important are – and their phonetic pronunciations – the second and third below!

| | | |
| --- | --- | --- |
| Toiledau | Toilets | toy-led-eye |
| Merched | Ladies (toilet) | mair-kedd |
| Dynion | Gentlemen (toilet) | dunny-onn |
Don't get caught short in the wrong one!
And some important traffic signs:
| | | |
| --- | --- | --- |
| ARAF | SLOW | arav |
| Llwybr Cyhoeddus | Public Footpath | thlooy -beer – kahoy – this |
| Dim mynediad | No entry | dim munned-yad |
You will not need to pronounce these
,
but recognise them
PLACE NAMES
Even with this short introduction you will have realised that understanding Welsh will be a bit of a problem. But trying to pronounce it will be an even bigger problem! So a bit of help with a few place names that we will come across because they are places that we will be visiting.
The letters of the Welsh alphabet that will cause the most problems for us are:
DD – pronounced TH, as in English 'breathe' eg: Beddgelert = (beth-gell-airt).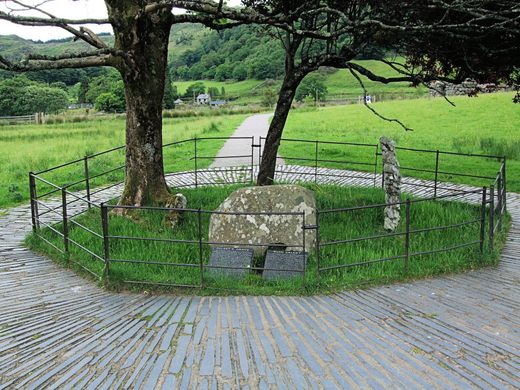 Probably the most famous dog in history! See https://www.beddgelerttourism.com/gelert/
F – pronounced as a V, as in English 'of' eg: Felindre = (veh-lin-dray).
FF – pronounced as an F, as in English 'off' eg: FFestiniog = (fest-in-yog).

W – pronounced as an OO, as in English 'swoon' eg: Llanrwst = (thlan-roost).
Y – has two different pronunciations. It can be pronounced as a 'U' = uh– as in English 'fun'. Or as an 'i' = ih– as in English 'is'. Too long to fully explain the two uses – so just as an example how about Yr Wyddfa.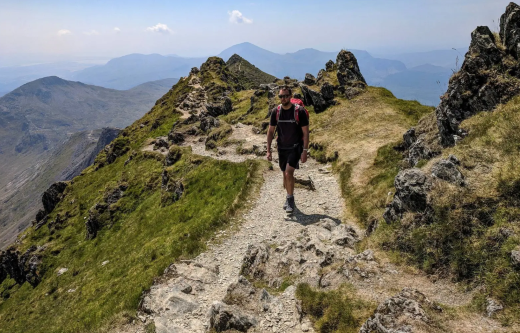 What we know as Mount Snowdon should correctly be known by the Welsh name that has nothing to do with snow! From back in the dim and distant past it has been known as Yr Wyddfa which is pronounced as two words, uh-rr oo-ith-va. Meaning the grave or cairn. This is a rocky outcrop at the top of Snowdon, which legend says, marks the burial site of an evil giant slain by King Arthur.
Another name which is a bit of a tongue twister is, Betws-y- coed which like most English speakers, I thought was pronounced as Betsy Coed, but correctly should be Bet-oo-ss Uh Coyd. But it is well worth a visit by us to see it's Swallow Falls!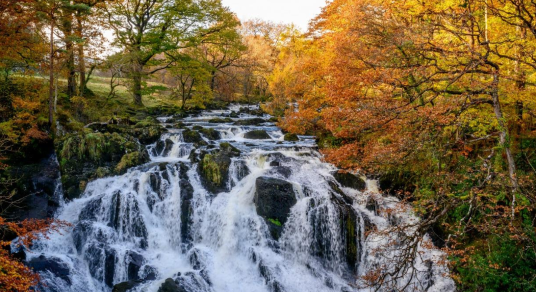 So for now, Cheerio, or to be polite, Goodbye – or as they say in Wales – "Hwyl"– pronounced = Who-ill,
Des.