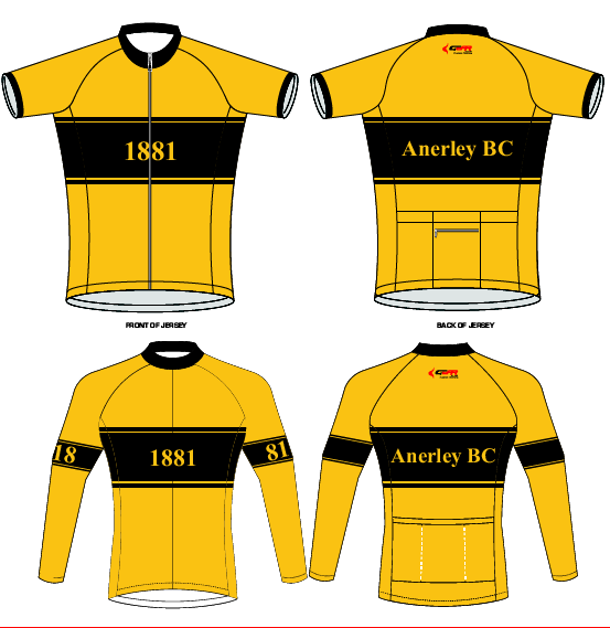 UPDATED TO THE LATEST ITERATION 22/08/14
It's here, it's all decided, we are all ready to go.
The years of indecision are over!
All we need is a commitment of a total ten shirts from club members and friends. And you can buy shorts, bibs and other stuff too in the Anerley colours. Just leave your name chest and waist size in the comment box below. If you are too shy or have any questions then email them to Brian Penny (see this week's Bugle).
The kit is from Gear Club who produce quality stuff. Click here to see a larger and fuller PDF of our new gear and here to see the range of items Gear Club produce. All might not be available in club colours but there is still a bewildering number of options available.
When Brian has the minimum commitment he will give you details of how to login to their site and configure your exact order. He then presses the magic button and hopefully we should be sporting our new gear in time for the Club Free Wheel.
Cost?
Short Sleeve £30
Long Sleeve summer £32.40
Long Sleeve Winter £34.80
Ordinary Shorts £30
Bib Shorts £36
So go fill in the box below now. Remember name, chest and waist size please!