Sunday Ride: 20th July 2014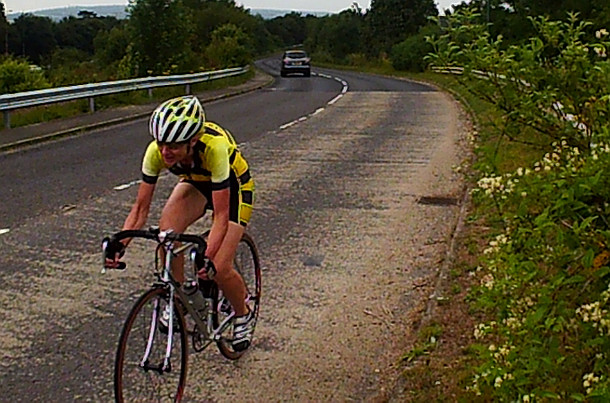 Warm and dry except towards evening was the forecast. Dead right!
Six of us set out joined en route by late rising Ewa & Jeremy. There was an unscheduled parting of the ways as three did Botley Hill whilst the others did the 'hill & dale' route to Clarkes Lane.
Reunited we whipped down the Pilgrim Way (above Ewa races the traffic on the parallel M25) and into Shoreham and the ever delightful Air Museum Cafe to meet Meike and John. Ewa chaperone John back to civilisation whilst the rest of us braved a stiff climb and onto Heaversham and The Chequers for rehydration.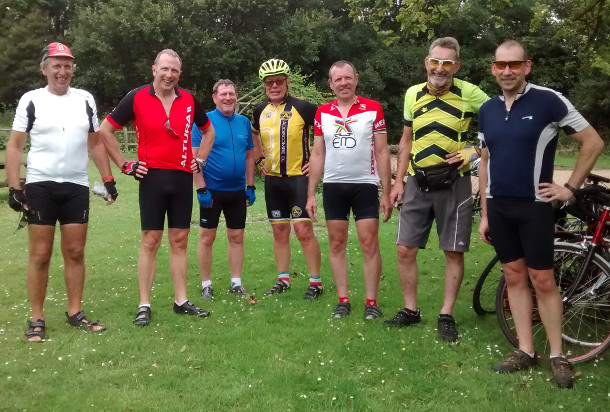 Well except a few fled before Jeremy could deliver the drinks … at a bargain price of £3 a pint!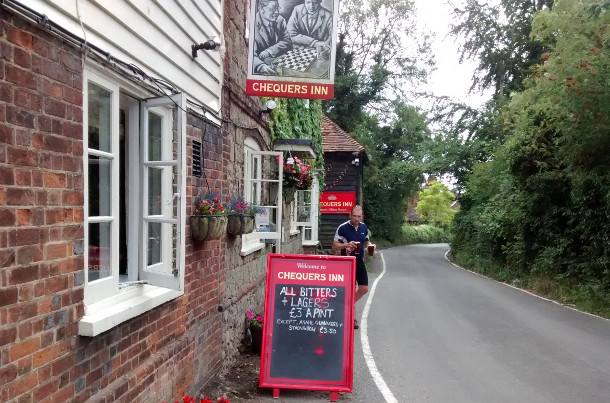 Thence to cycling back. Well even cyclists would be tempted by this Gorgeous 1936 Triumph Twin Sport in the car park …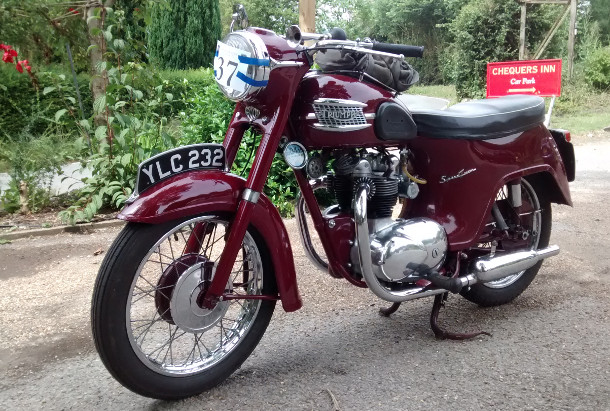 A great cycling day, a beautiful English summer's day and even a stop at St Mary's, Tatsfield for an afternoon Tea & Cake. However as we headed back into town the clouds gathered, it began to spot in Croydon and we only just made it home before the heavens opened.
With thanks to Mark Hancock for the top picture and this one of … well let's not worry …