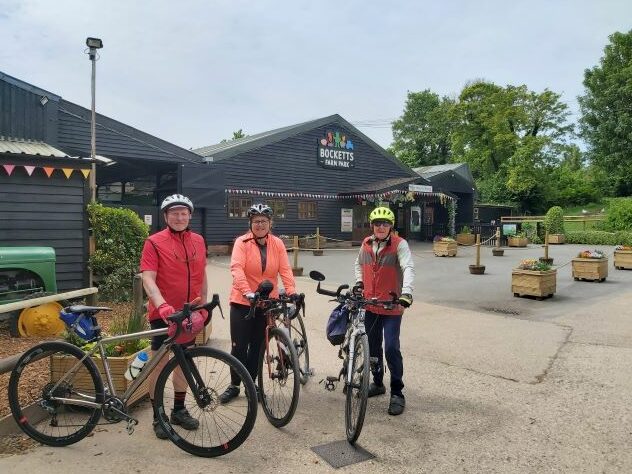 Nikki Bone was the first of the new members of 2023 to join my rides. Nikki had been persuaded to join her sister on a charity bike ride to Amsterdam, and accordingly went out and bought a bike and started to ride the 15 miles to work and back. Realising that this was not enough Nikki joined Anerley BC and my Tuesday and Sunday Rides. It was great to see her enthusiasm and how that resulted in rapid increases in her endurance. Nikki was soon doing 60 mile rides.
Whilst Holland is mainly flat, hillier routes were gradually introduced to improve her overall fitness. A ride to boost her confidence just before she set off to Amsterdam, was a circuitous and hilly ride out to Bocketts Farm. This culminated in the climb up Box Hill, which we explained was part of the course for the 2012, UK based Olympics Road Race.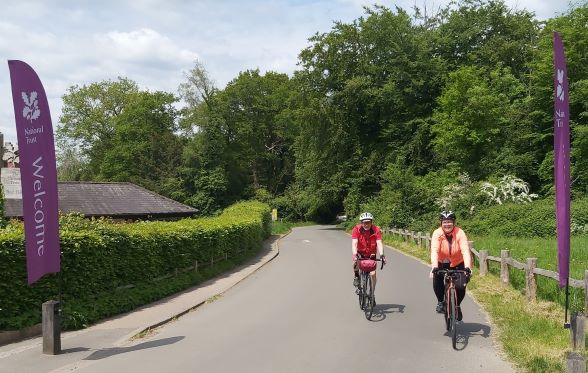 Nikki passes the flags marking the top of the Box Hill climb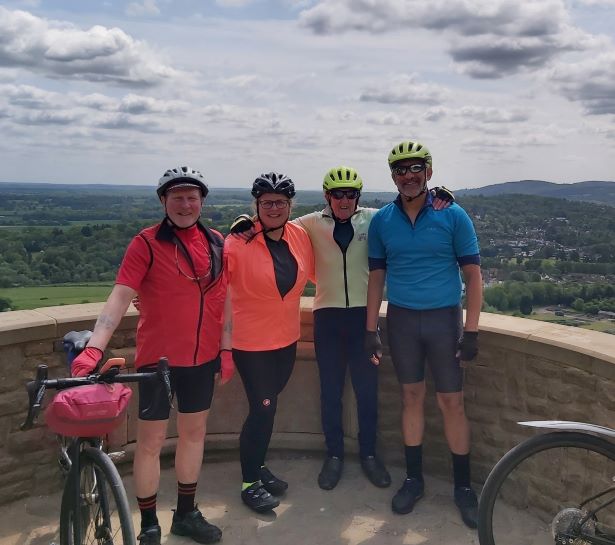 On the Winners Podium!
The next new club member was Barath Ragesh whose first ride with Anerley B.C. was in early June. He joined on a ride to High Elms Golf Club, and showed himself to be fighting fit on the climb up to Biggin Hill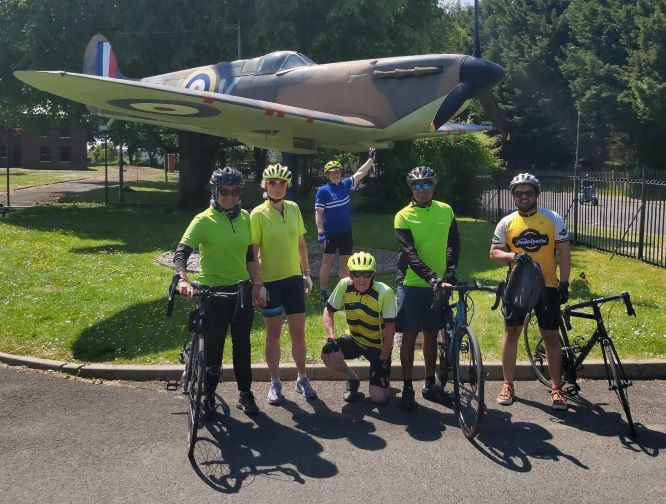 Barath is on far right
He joined us again on the following Sunday, a real scorcher of a day, with our first drinks stop at Tan House Farm. Barath in close up, below.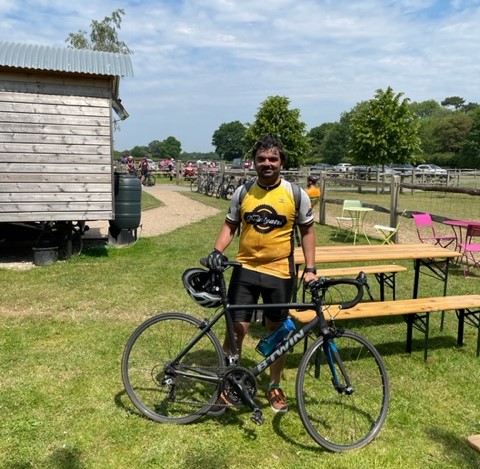 From Tan House we continued on up and then down into Rusper and the nice and easy flat road towards Crawley, turning off into the shade of Ifield Wood to Charlwood. Unfortunately, just before the climb up Norwood Hill, Bob Gilley called "Puncture!" and used the opportunity to show our newer members how to do a roadside fixit.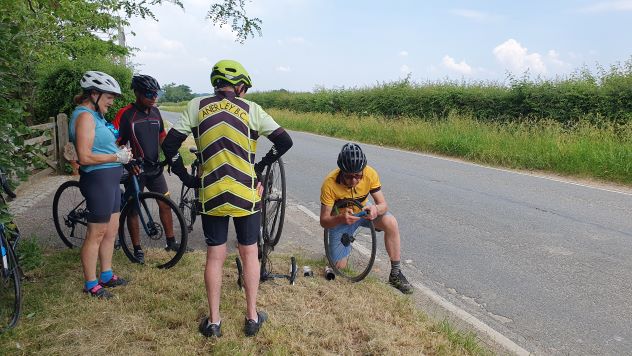 A bit of necessary inflation and we were off again. Up the hill and a right turn at the Fox Revived pub, and after a few more thirsty miles, we stopped at the kiosk at Earlwood Lakes for liquid refreshment and a cooling ice cream.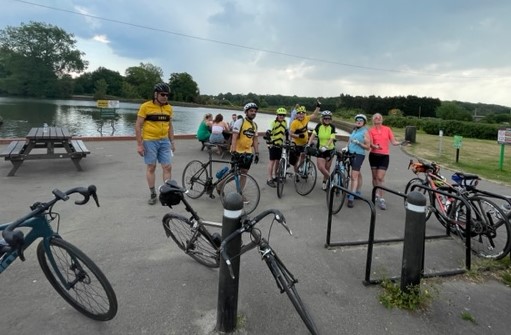 And as you can see in the photo above the sky was darkening, big spots of rain began to fall, thunder clashed and lightening flashed. The weather forecaster had the timing almost spot on. But fortunately we were on the very edge of the storm clouds and soon the spots of rain stopped we were on our way.
Des.