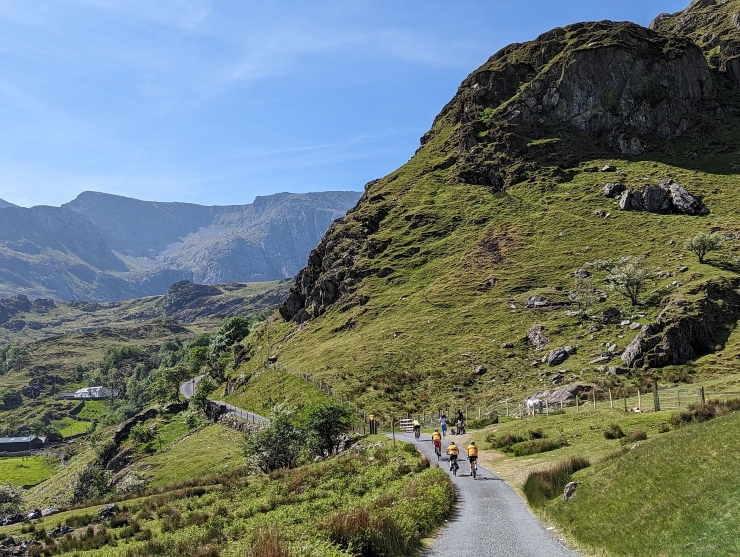 A Picture is Worth a Thousand Words!
Wales, and especially Snowdonia, is my favourite part of the U.K. I am sure that it will become a favourite for others after our recent Anerley Away Days at Deiniolen. So to save me getting writer's cramp with thousands of words, here are some of your photos taken in the U.K's only principality – for which, following the Coronation of our new King Charles III – we now have a new Prince William and Princess Catherine of Wales!
So starting off – What would a Prince of Wales do without a castle? Wales has so many to choose from.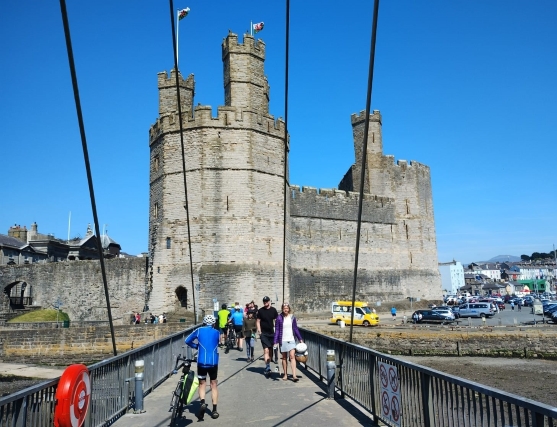 Caernarfon Castle where the Princes of Wales are invested
Caernarfon Castle was built by the English King Edward I after defeating the Welsh Princes following a long and bitter war. It was a huge building project which took 47 years to complete and the ultimate projection of King Edward's military power, together with his other castles at Conwy, Harlech and Beaumaris.
In 1284, Edward had a son who was born in the castle and named Edward of Caernarfon. He was later presented to the Welsh nobility as a prince that was born in Wales, and from then onwards was to be " The Prince of Wales." This did not go down well with the Welsh, especially as all the monies from the Crown's Welsh lands then went to the "English" Prince of Wales.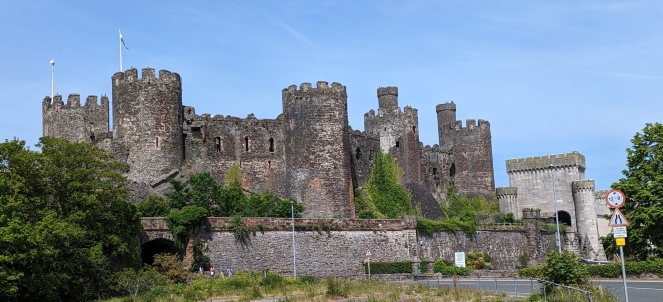 In 1294 King Edward had Beaumaris Castle built on the Isle of Anglesey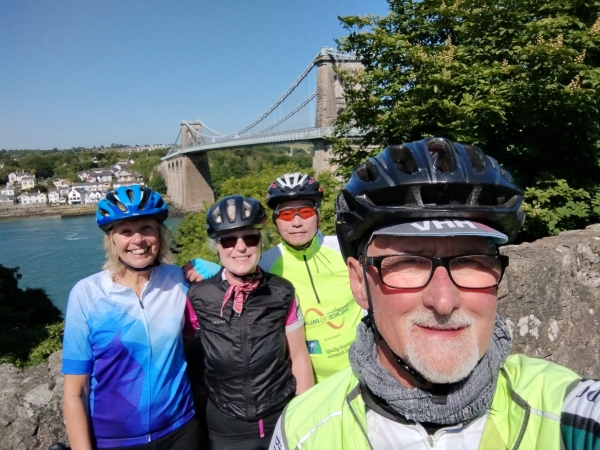 Peter chose and plotted a short and long ride over and around the Isle of Anglesey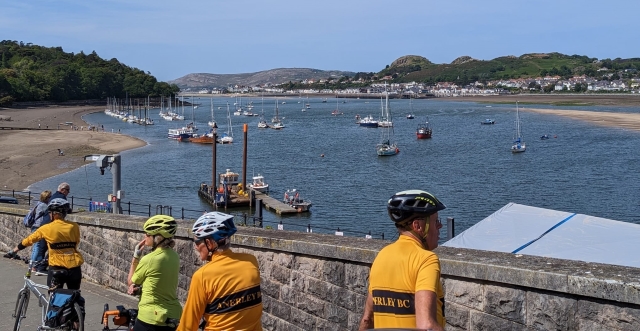 Tim of the long ride group surveys the scenery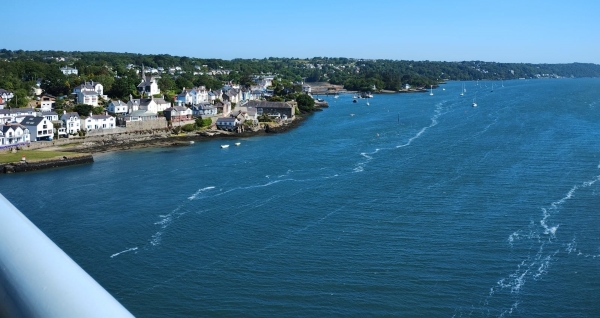 And a view from the Menai Bridge crossing to Anglesey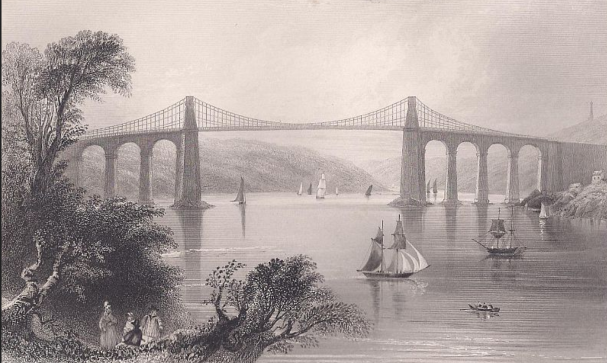 Upon its completion, the Menai Bridge which opened in 1826
Away from the coast the scenery is rugged and spectacular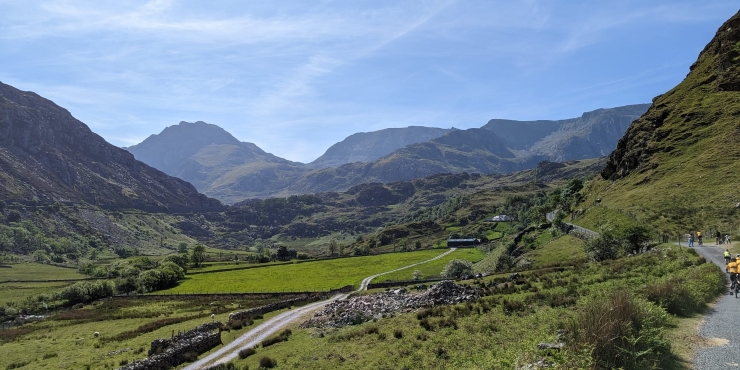 The Ogwen Trail now a National Cycle Route – part tarmac and part gravel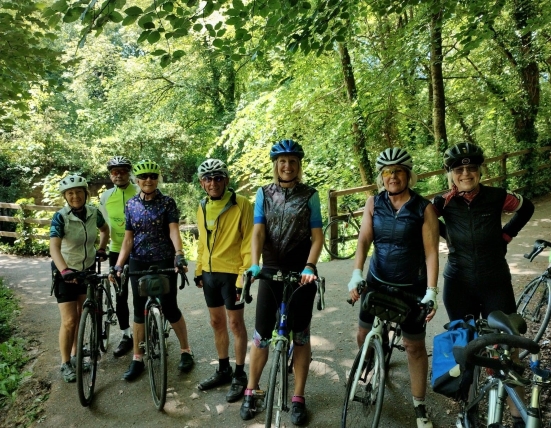 The Ogwen Trail starts as a gravel track thru woodland, beside the River Ogwen below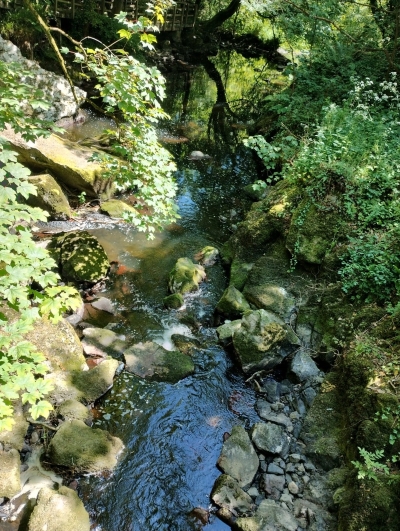 Mountains attract rain and in Snowdonia you are never far from Lakes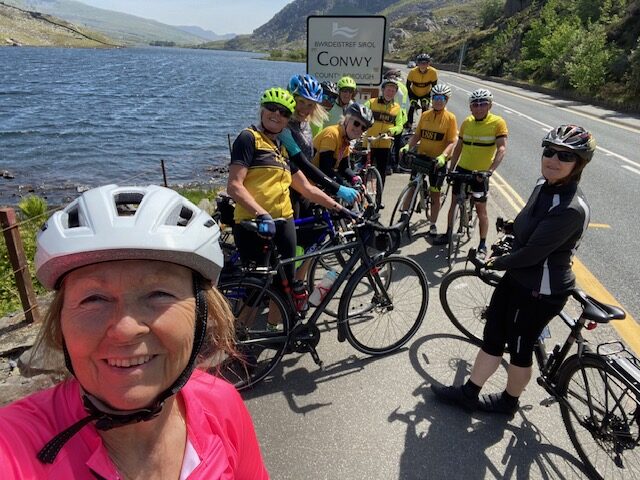 The Ogwen Trail leads to the huge Ogwen Lake, above, and a smaller one below
Rivers, mountain streams and waterfalls are everywhere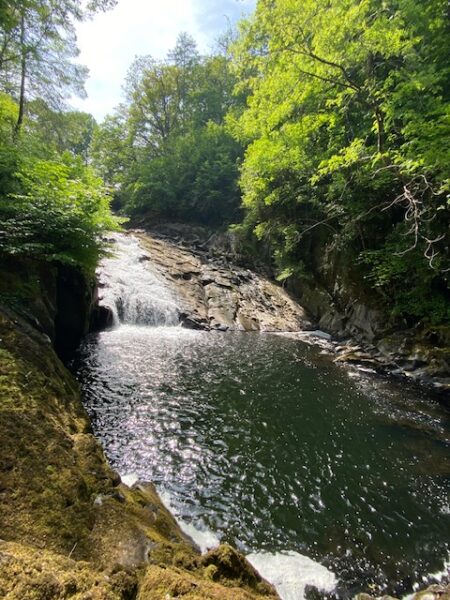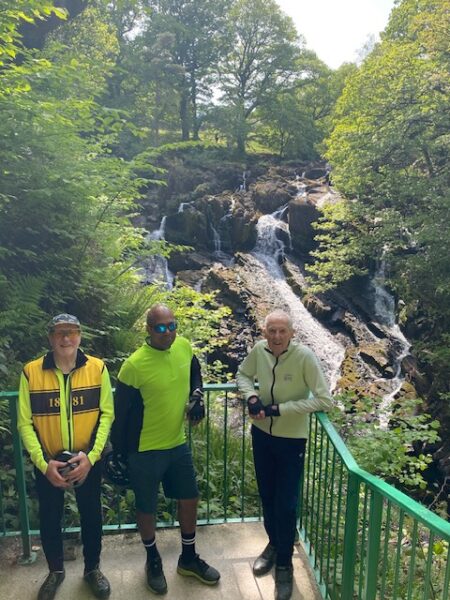 The famous Swallow Falls at Betws Y Coed
These and the many other photos of this year's visit, are but snap shots of what Snowdonia has to offer, and there is so much more to see, experience and explore. For example do you want an adrenalin rush!
The Ogwen Trail passes through Penrhyn Slate Quarry which was the world's largest – hence the mountains of quarry waste that accumulated.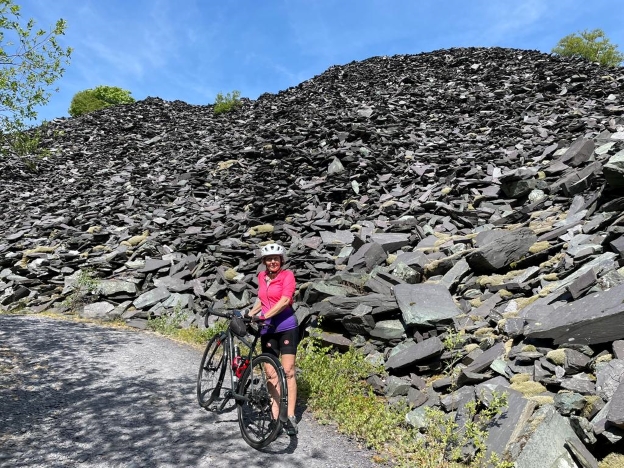 It is now the home of Zip World, claimed to have the fastest zip wire in the world as it zips over the now disused Penrhyn Quarry workings.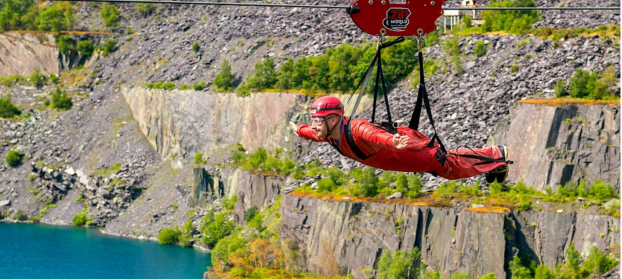 Of course there are lots of other things to do!
Des,