When the trip to N Wales was first muted, I thought quietly to myself that I could cycle there…with the help of Jerry, my other half, as pit crew. He was willing to meet me at the accommodation stops and be on call in case of punctures as he had the track pump.
And so the planning began. I used Cycle Travel to plot the route (as recommended by Des and others). Cycle Travel allows you split a long ride into however many days you want to ride, has suggestions for accommodation and can show street views too. I tried to stick to NCN routes where possible. I also used the website https://cafes.cyclingmaps.net/ to make sure that I passed some cafes on the way.
I planned 6 days of cycling with two rest days with an average of 60 miles per day. We stayed in pubs with rooms, B&Bs, and with friends in Prestatyn. Jerry was in his element visiting National Trust properties during the day and I was happy to cycle solo through the heart of England and on into Wales.
I visited 8 counties on my route north. The roads were quiet and a mix of B roads, farm roads, forest tracks, tow and cycle paths, gravel and smooth surfaces.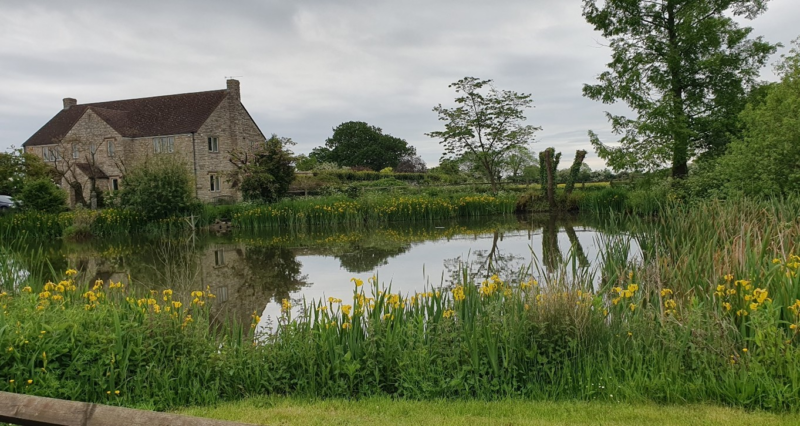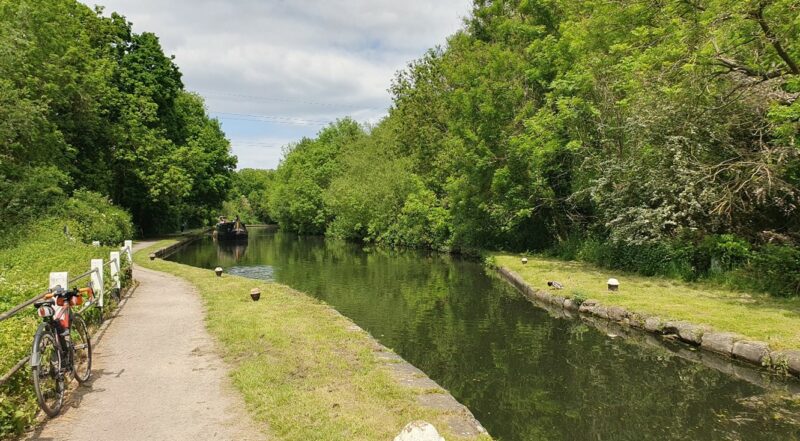 My road bike was happy and I had no punctures all week – a good result! Hardly any cyclists were spotted until I got into Cheshire, but that was the weekend of the bank holiday.
Day 1: Home to Aylesbury (Buckinghamshire). I met Tomtom, Asif, Terri, Shak and Nikki to cycle to Uxbridge where we parted company, me on to Aylesbury and the gang returning to Windsor and home. Thank you much appreciated.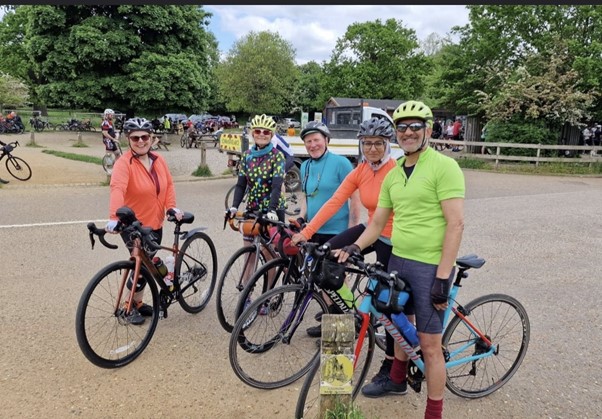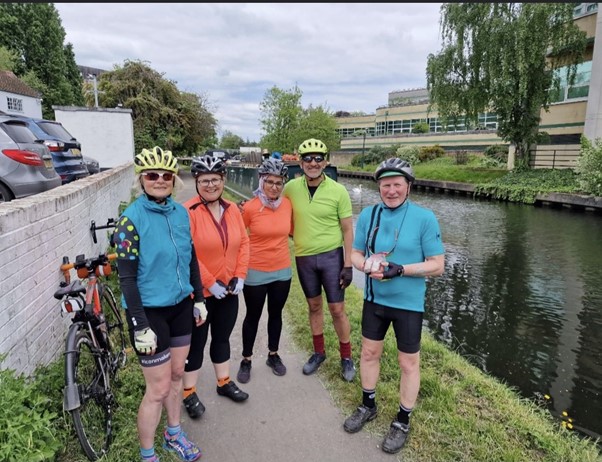 Day 2: Aylesbury to Evesham (Worcestershire), skirting Bicester and keeping to the cycle paths around the circular bypass, and then out to the countryside on B roads until I met the NCN 5/442 briefly before pedalling into Evesham.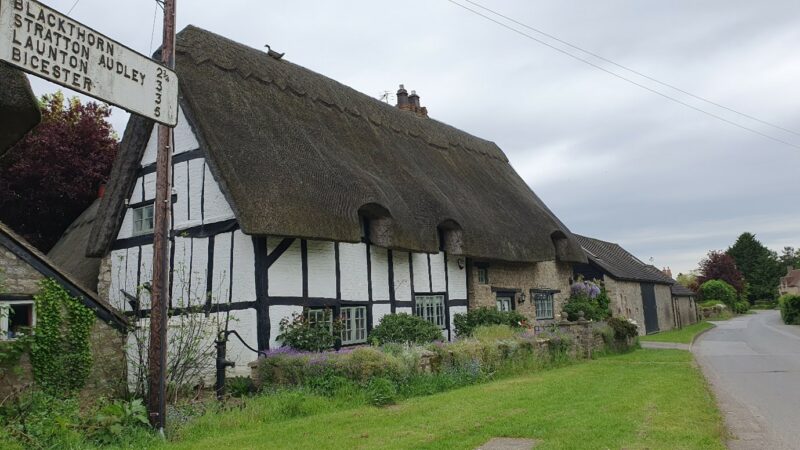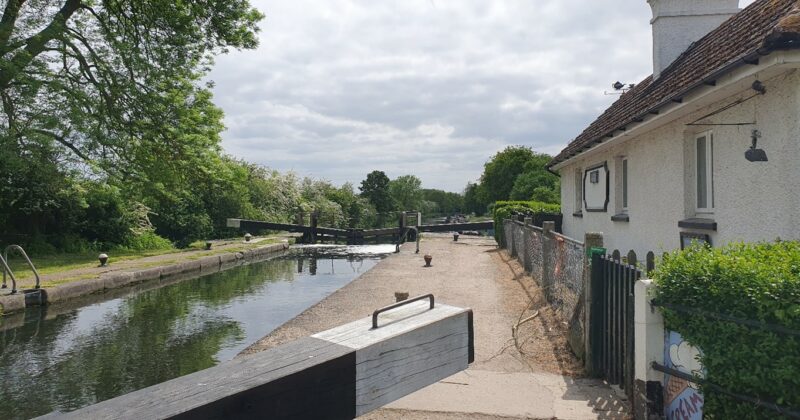 Highlight was the biggest slab of hummingbird cake at the Cotswolds Distillery café – even I couldn't finish it! But I deserved it – I was on a 70miler today…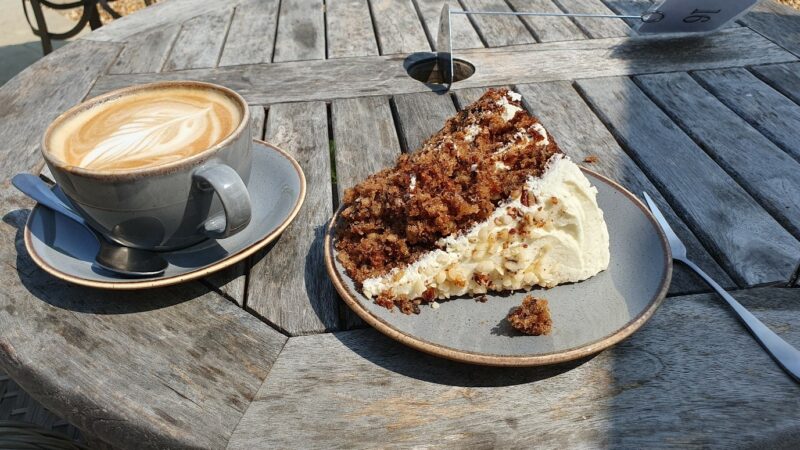 Day 3: Evesham to Bridgnorth (Shropshire) I followed NCN 442 once I had cleared Worcester and I was back on the B roads. This was a hilly route, in fact I passed the entrance to the Shelsey Walsh Hill Climb. My route ran parallel to this and the Hill Climb is touted to be 1:7 at the steepest. Stopped at the Den Cafe, Mill Farm for a lovely lunch too.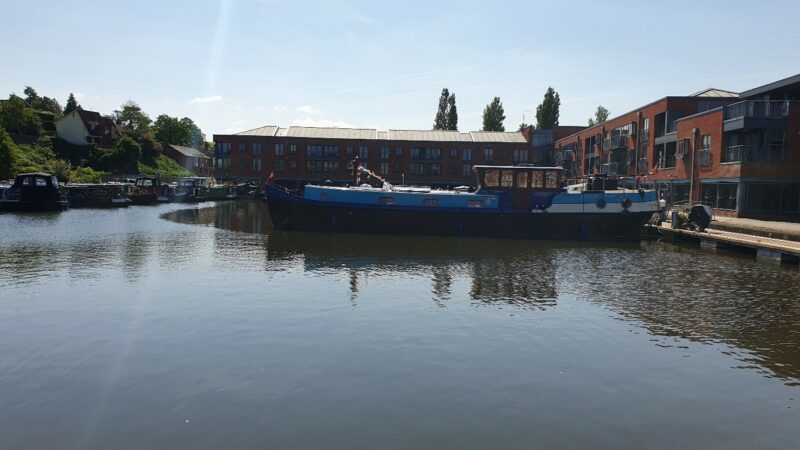 Lost in Worcester!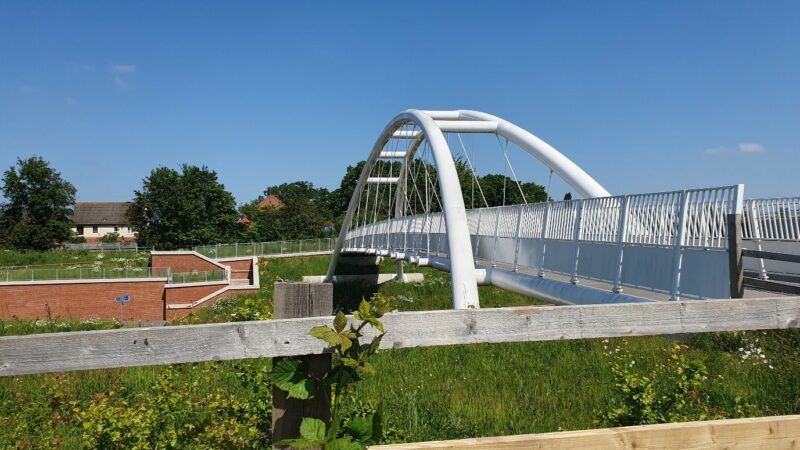 Cycle path over the busy main road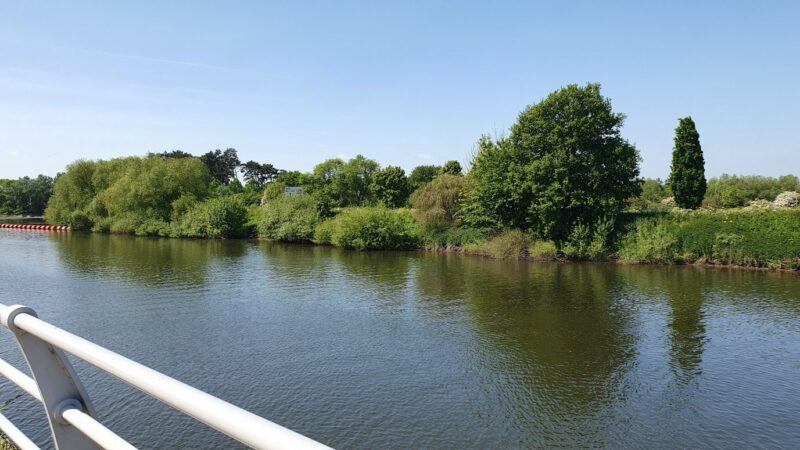 Following rivers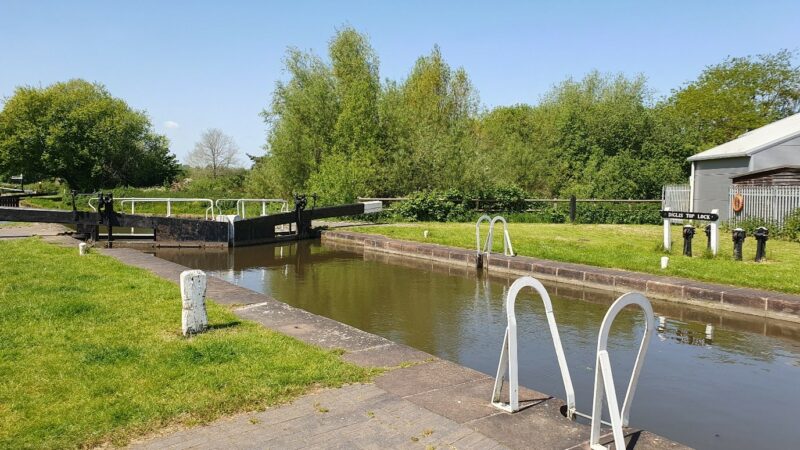 And more canals! The Shropshire Canal
Day 4: Bridgenorth to Barton (Cheshire) Thought I had bitten off too much as I descended a 20% hill to cross the river at Coalport thinking that I would need to go back up on the other side. Thankfully I headed west for 2 miles to the next crossing of the river at Ironbridge. Fantastic views of the iron bridge (built in 1779!) but it was too early for a stop.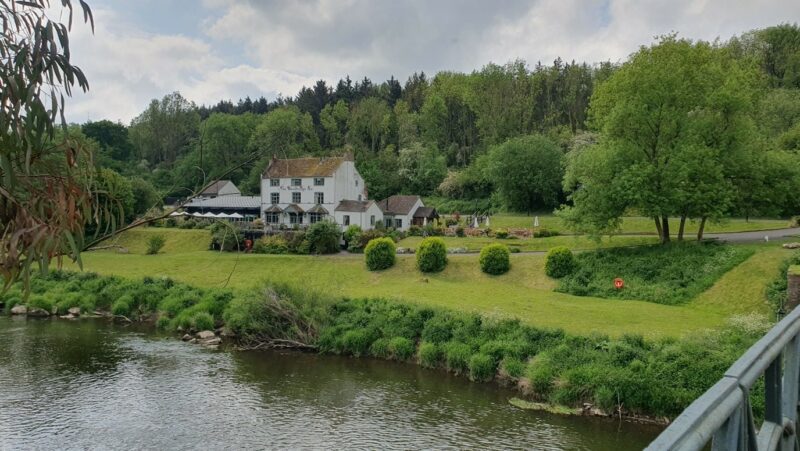 View from the famous iron bridge over the river at Coalport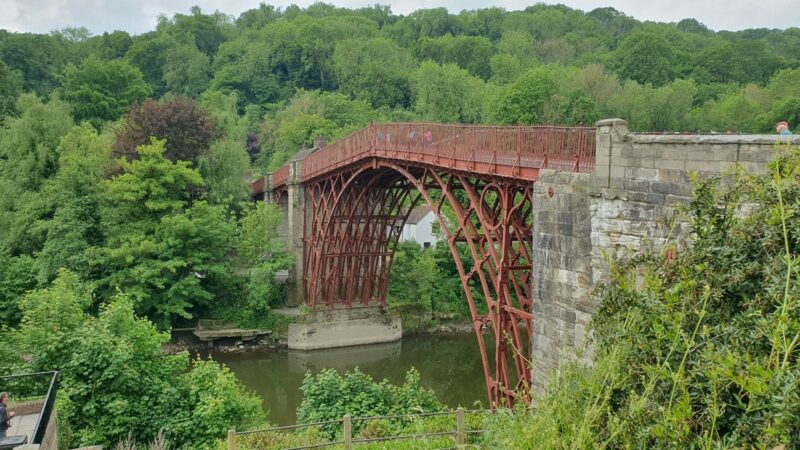 And then the world's first iron bridge, over the River Severn at Ironbridge in Shropshire.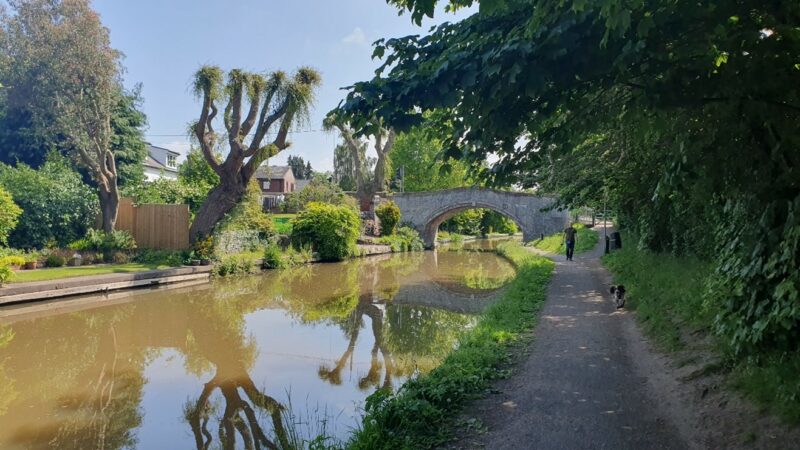 So I carried on north on NCN45 which is part of the Mercian Way and stopped in a Forestry commission café at Haughmond Hill, near Shrewsbury, below.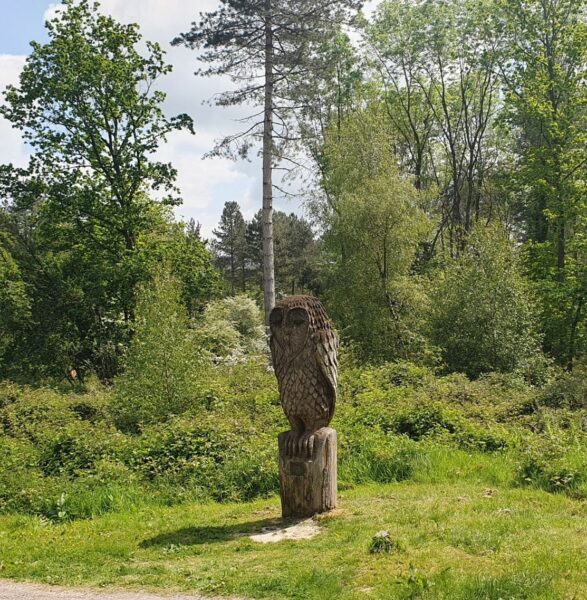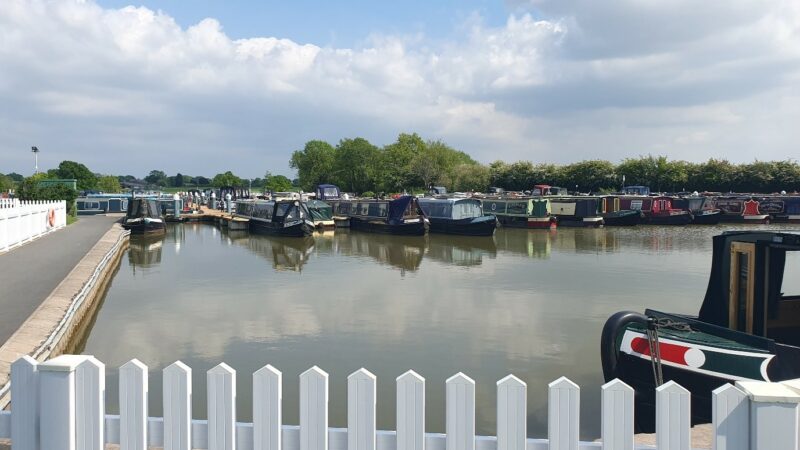 And again at Whixall Marina both excellent as it was a hot day.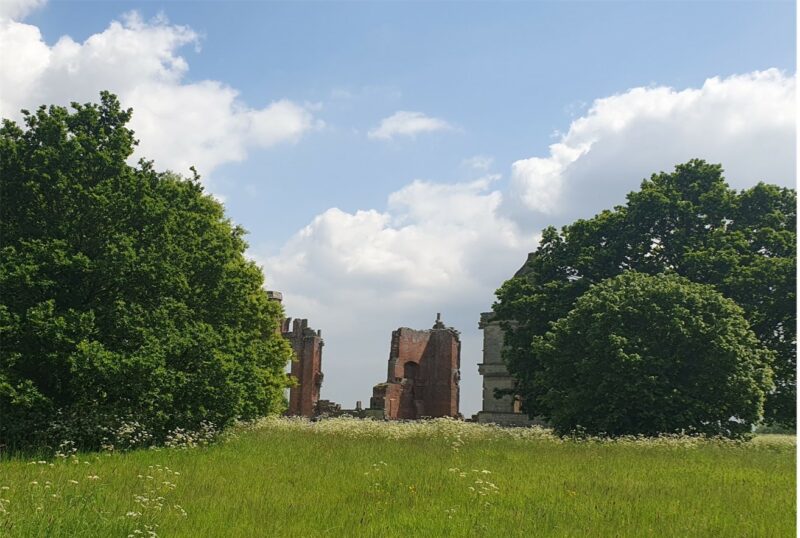 And saw the ruins of Moreton Corbet castle.
Day 5: Barton to Prestatyn (Denbighshire) on into Wales today, back on NCN45 the route took me through Chester via the tow path.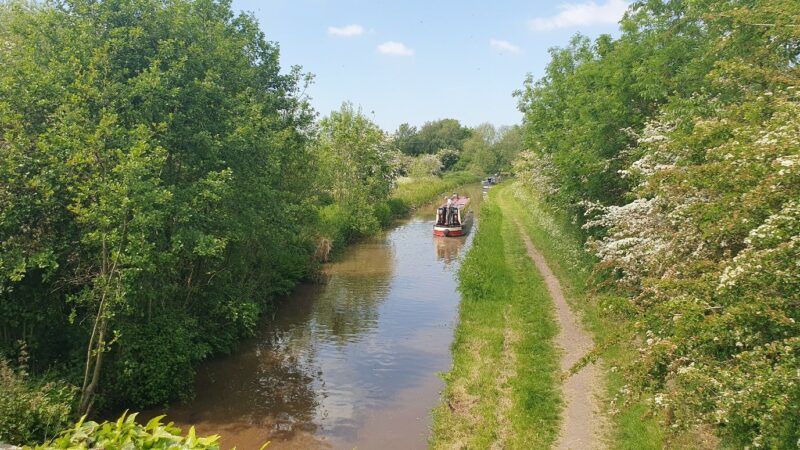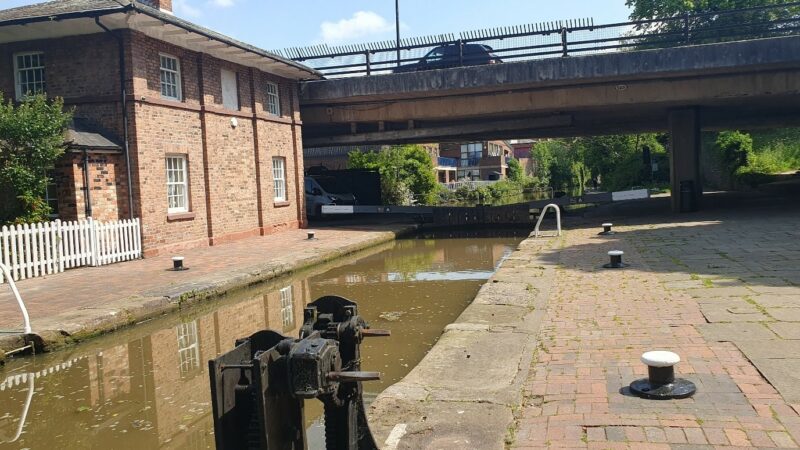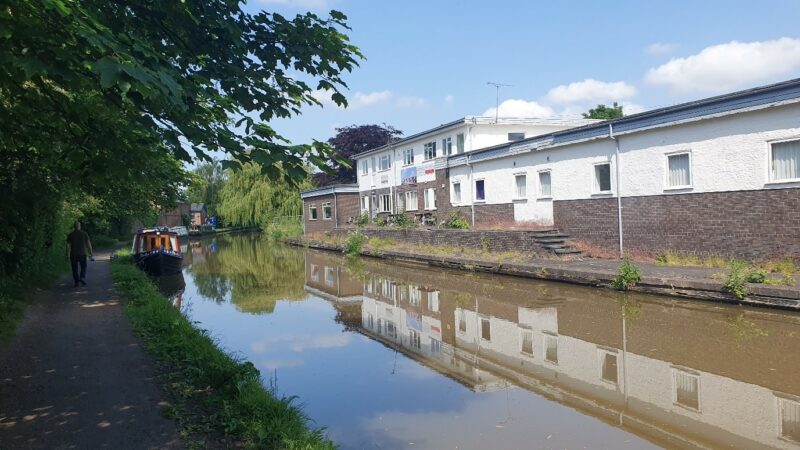 And then onto the disused railway line on a straight route to the border. I had thought about going along the main road but decided that the NCN5 would be a better option although it involved a steep hill out the back of Bagillt. I got a third of the way up when a local offered me a cup of water but I had a steady rhythm at that point. I did stop at a farm gate to take in the view – glad I did as a huge tractor trundled down the hill. Onwards and upwards as I hit the open countryside with sheep littering the road and the heaths. Eventually I arrived at Prestatyn to stay with friends.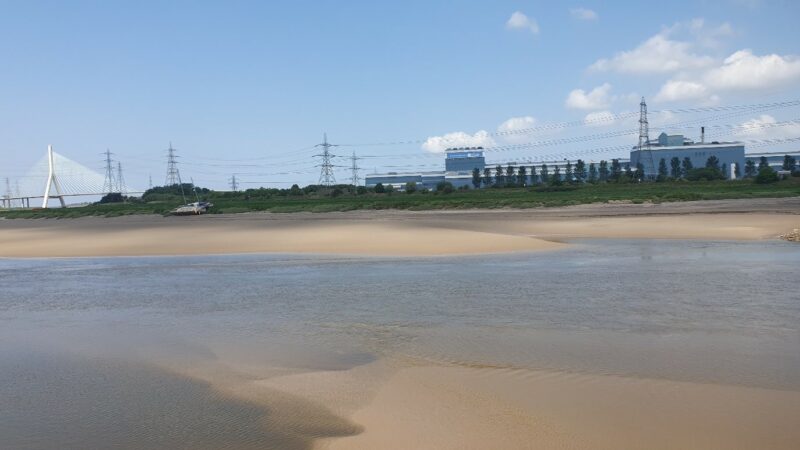 Huge off shore wind farms provide power to the National Grid
Day 6: Prestaytn to Lon Dryll outdoors centre. Final solo day along the coastal path to Llandudno, passing hundreds of static caravan parks. Got a bit lost around the roadworks to Conwy Bridge eventually finding the cycle route went under the road! Some views along the way.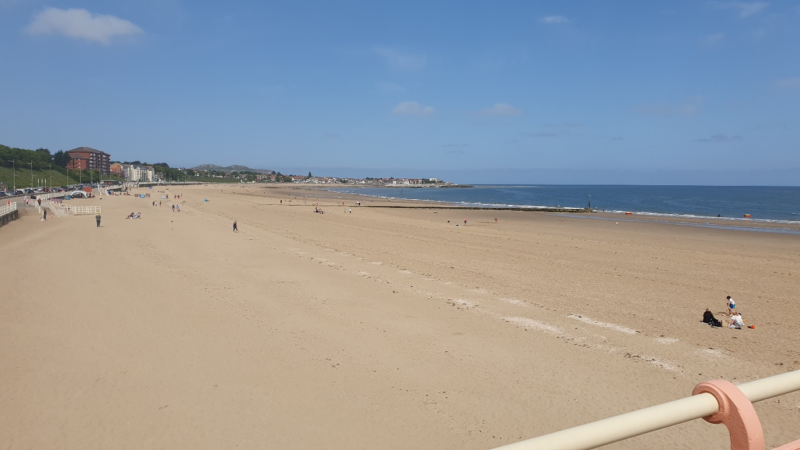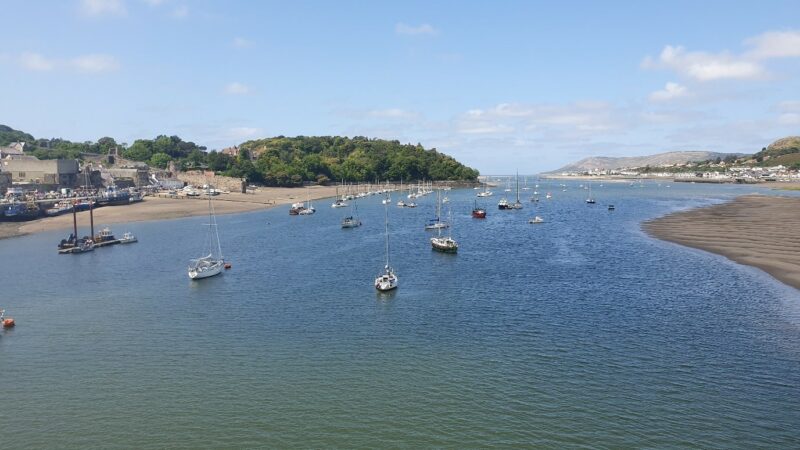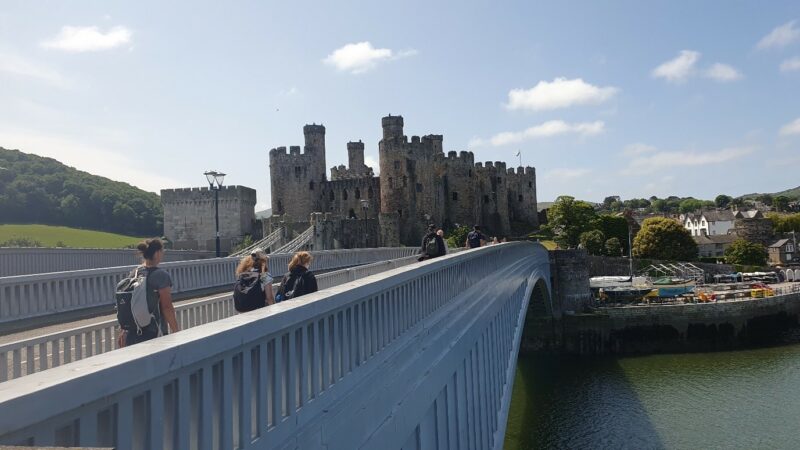 From Conwy, instead of taking the coastal path I found the hilly option and went up the Sychnant Pass which had lovely views at the top. I coasted down to Bangor with a final climb to the centre.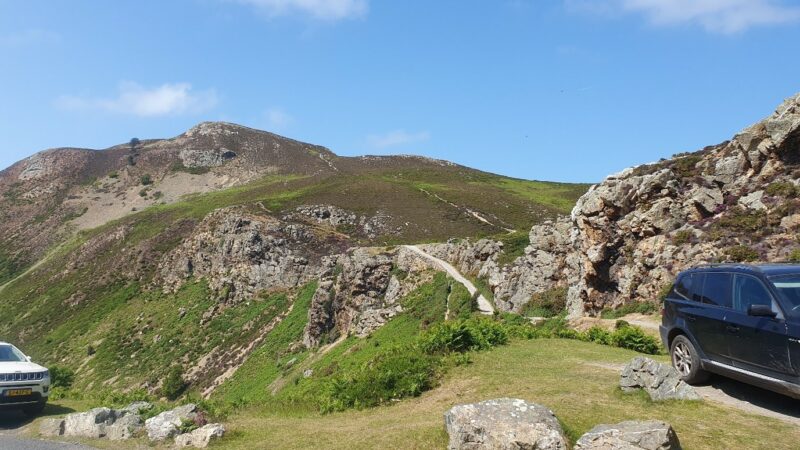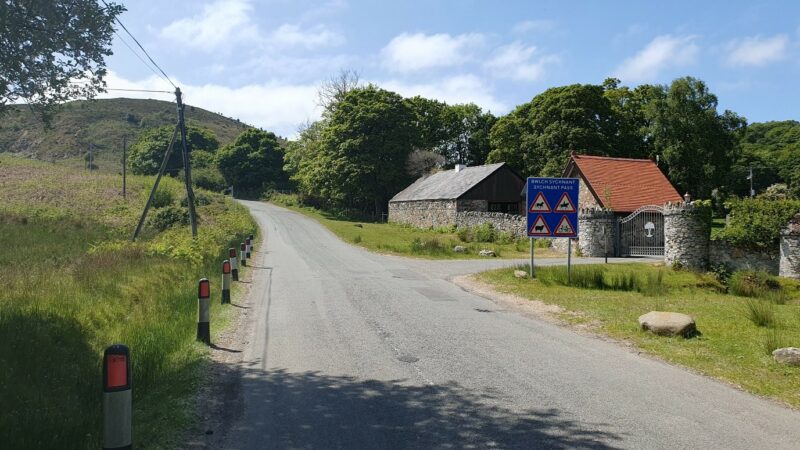 Door to door I cycled 350miles (and climbed 17,400 ft). The weather gods were with me all week. It is a good way to travel… what's next?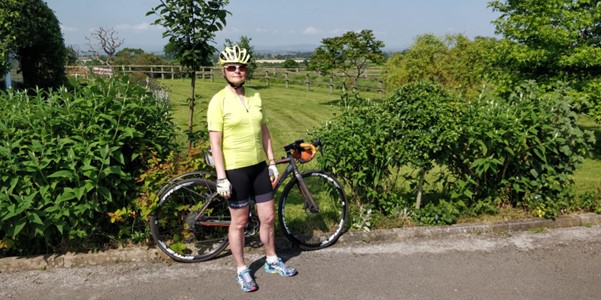 Julie.