Memories are Made of This!
New years Day was not the only sunny day in January. But this day it was bitterly cold and somewhat spoilt (at least for Dave Stott) by a puncture – cold hands etc!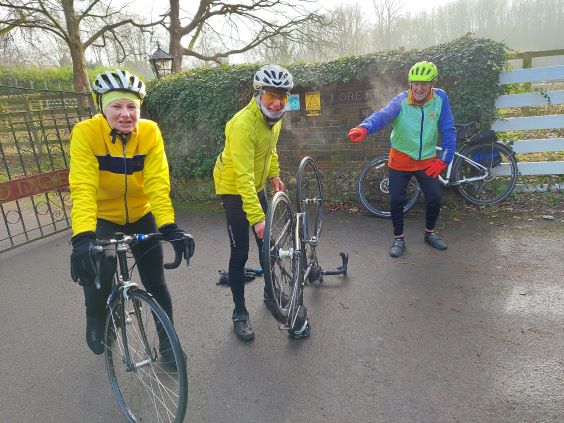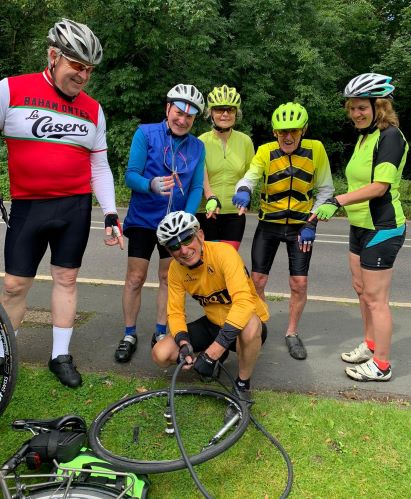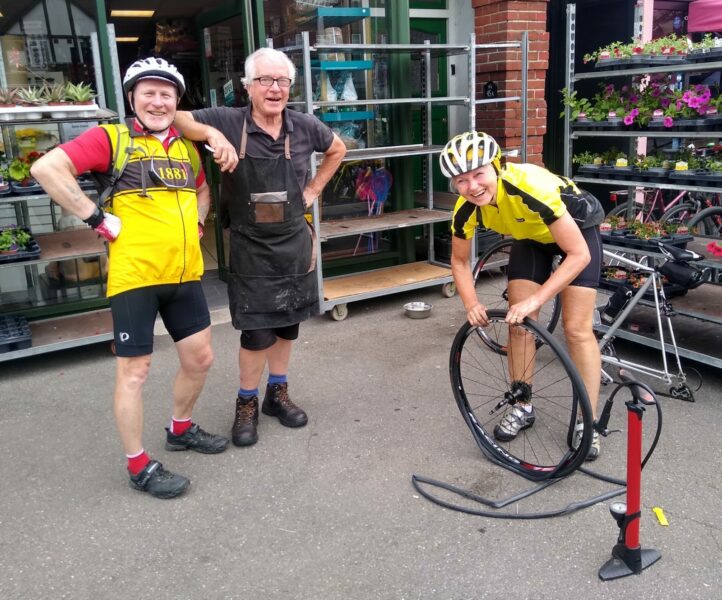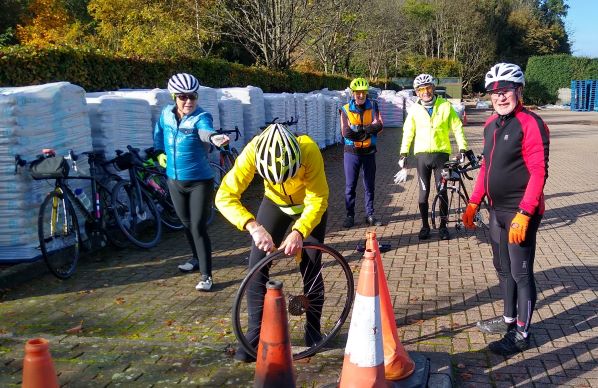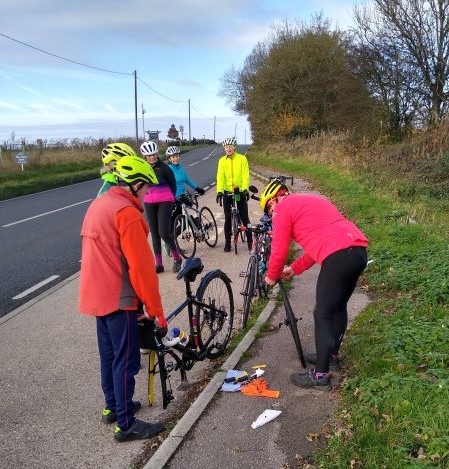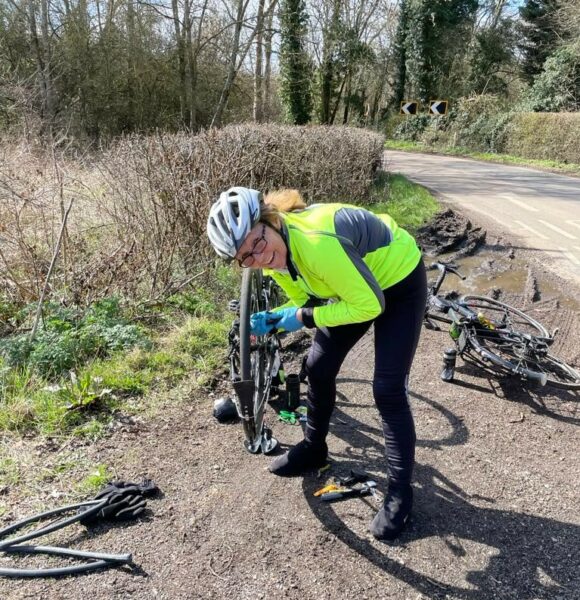 But now we have solved the problem of this plague of punctures!
No more ropey old rubbish, but the latest high tech answer to perennial punctures, as spotted at Ruby' Cafe!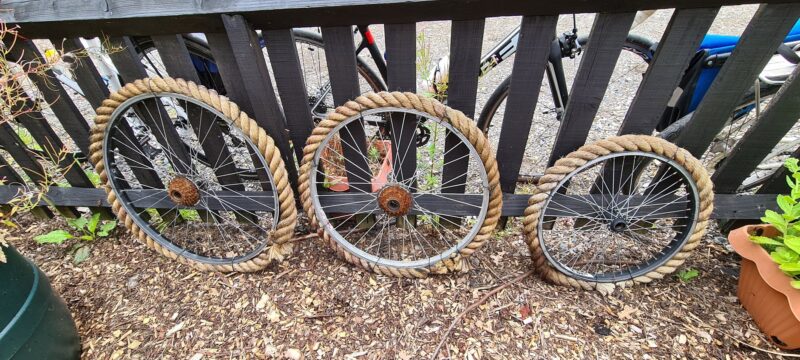 Des.