That's what I like best about cycling!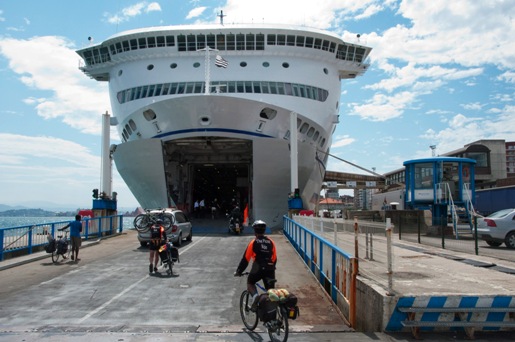 By Feb each year I will have planned a tour – accommodation, train, plane or ferry booked. And it all starts with a map. It also finishes with the map, using it to navigate around the chosen countryside. And this was the map for the above tour.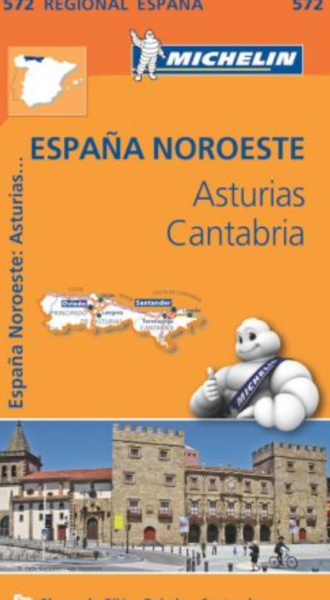 Last summer I managed 2 mini tours, even with the restrictions of Covid 19. And the first one started from an O.S map, a part of which is below. It provides an encyclopaedia of information to plan a bike tour, information that you won't get from Sat-nav or Garmin.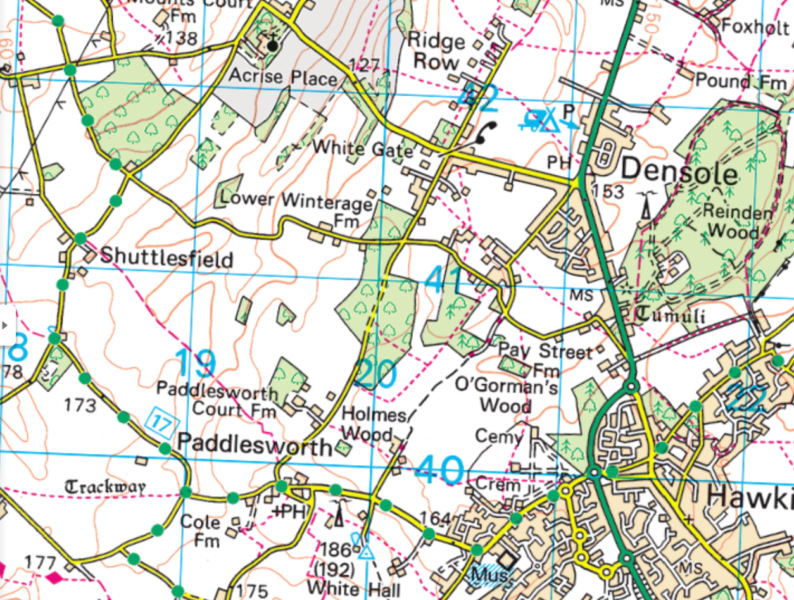 For example, the network of little country lanes which we cyclists enjoy. This map included 3 cycle routes (Route 17 at bottom left of this section), contour lines and spot heights to gauge the ups and downs, places of interest and much more. This is only a very small segment from the full sheet of the O.S map, from which a really interesting 3 day tour evolved. The first day of which, a ride around the Isle of Thanet, appears elsewhere in this month's Gazette.
So some very good reasons why map reading and using one to navigate, are such rewarding skills for cyclists. 
Whilst we are still stuck at home due to Covid, don't waste the time with useless boredom, start learning about how to use OS maps. They don't cost the earth – £8.99 inc. postage, or £14.99 for a weatherproof one.
I already have a bike tour, planned, booked and ready to go this summer!
By later this summer, the Covid rules will have been relaxed, so don't miss out. It is not too late. Why not make a start with help from our best map makers at https://getoutside.ordnancesurvey.co.uk/guides/beginners-guides-map-reading/

Tom Vaz and I used to teach Cubs how to read maps. If young kids can do it, so can you. Start off with this very simple but important bit – Map Grid References – https://getoutside.ordnancesurvey.co.uk/guides/beginners-guide-to-grid-references/
In earlier Anerley Club days we held at least one annual map reading competition, all based on our local OS Land Ranger map No.187. At the morning tea stop we would split off into teams, be give 6 map grid references to locate on our map, and set off at 5 minute intervals to find the 6 places. Great fun!
Now in these Covid restricted times, what an opportunity to revive these old Anerley events with our pairs of club members. Let's get a bit of Club camaraderie back!

Included in the above web item. is included a couple of short "how to" videos, so a good place to start with simple 4 figure grid reference shown in the video below
If all this is new to you, just remember that a Grid number works the same way and serves exactly the same purpose, as the post code that you enter into your Sat – Nav device to locate a place. Simple! So now you too can join in the fun!
Des