London/Brighton Veteran Car Rally 2021
This is a joint and collaborative write up by Karen and Shakil
Karen had the fantastic idea of Anerley B.C following the annual Veteran Car Rally down to Brighton. Karen has researched the subject and found out some interesting bits of info.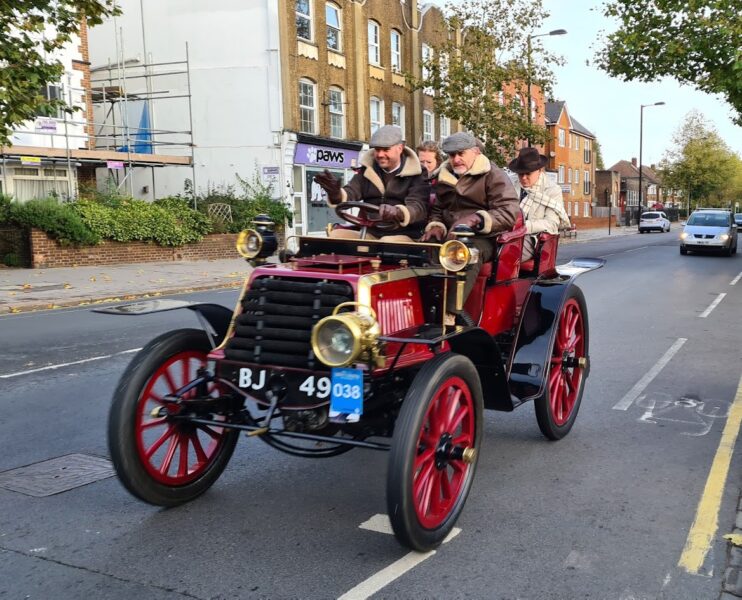 This historic event, which has been ongoing for 125 years, is Britain's longest running motor event, being first held on14th November, 1896! Since then, more than 300 late 19th and early 20th century cars trundling along the 60 mile route from Capitol to Coast. The event is open to cars made in 1905 and before, there are also pre-1905 motorbikes and even Bicycles. And anyone who manages the 60 miles to Brighton on a 1885 Penny Farthing deserves more than a medal!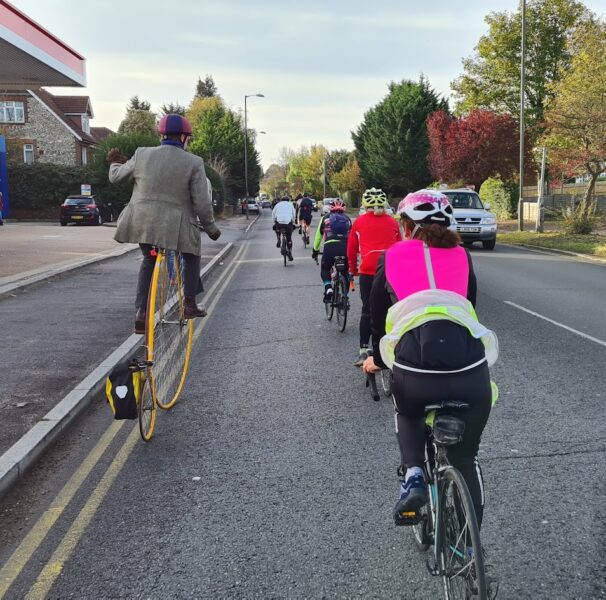 Over the years there have been many famous participants. Such as Sir Malcolm Campbell (land speed record holder); musician and early, British film star, George Formby; Formula One (F1) stars – Stirling Moss, Nigel Mansell, Damon Hill. And in 1971 Queen Elizabeth the 2nd was a participant in a 1900 Daimler!
So on the day of this years Veteran Car Ride, when Shak joined the main road near the Old Town roundabout on his way to Shurgard, he noticed a few cyclists on Penny Farthings.
"Where are you guys off to?" he asked. "We're heading to Brighton!" was the reply.
"Great, see you down there!" Shak said, as he waved and overtook them.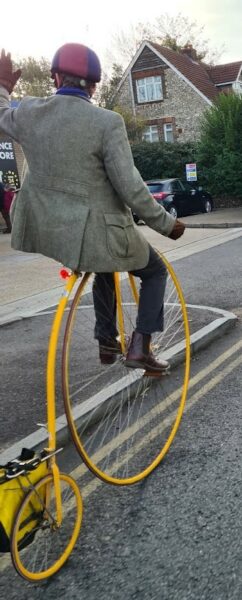 7 ABC riders met up at Shurgard for an early start of 8:30am on Sunday 7th November, Karen, Julie, Asif, Ricky, Delmar, Mark W, Shak plus a past member. A few minutes later, the Penny Farthing riders passed us as we were waiting at Shurgard.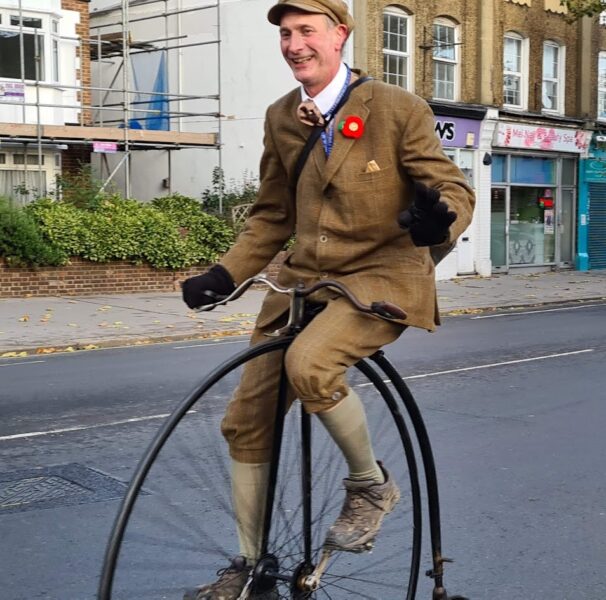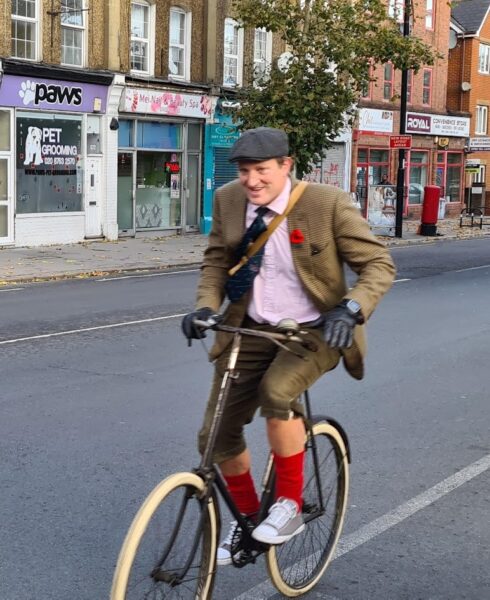 Shak took pictures of a few of them!
And the vintage cars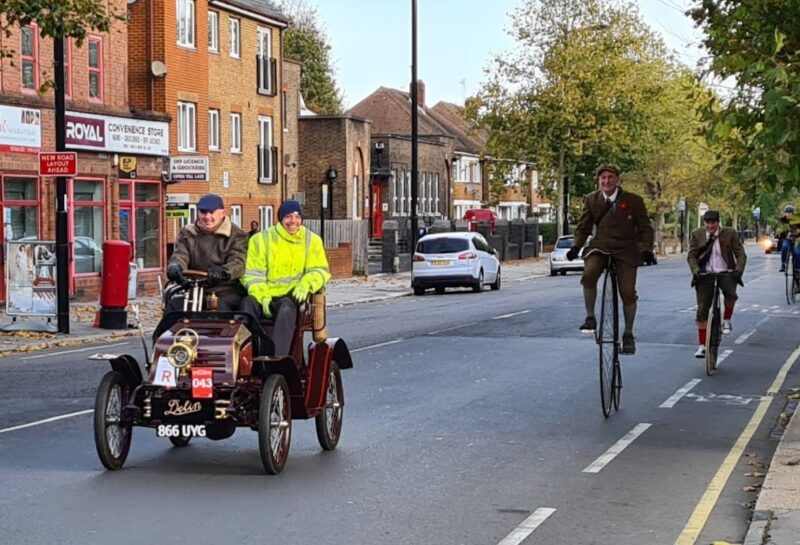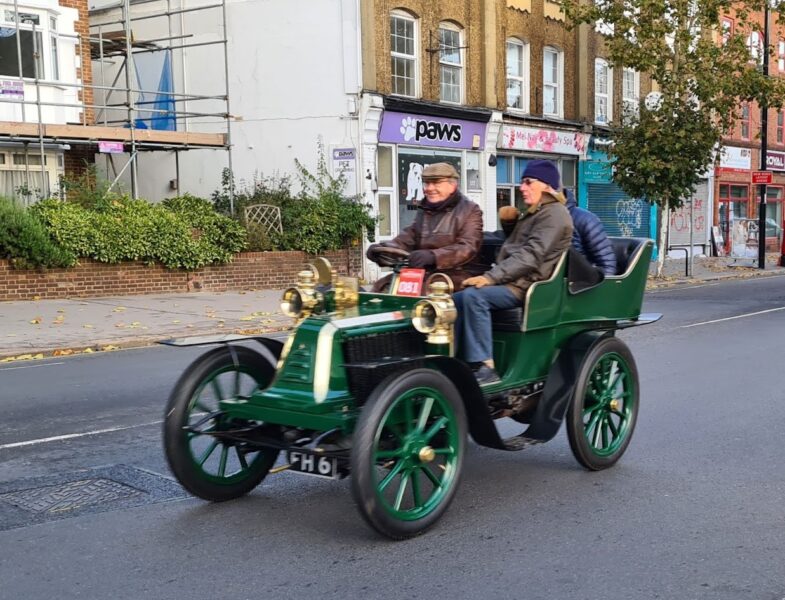 The eight of us then rode from Shurgard, Purley along with these wonderful veteran cars, and on we pedalled, through Merstham, Horley, onto Handcross then Staplefield.
What was really noticeable, right from South Croydon all the way down to Brighton, was the number of people out on the streets along the route, cheering the cars on, and even us occasionally!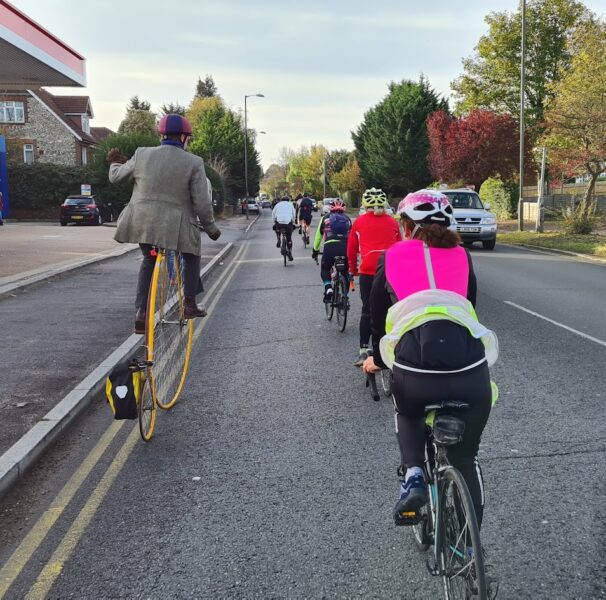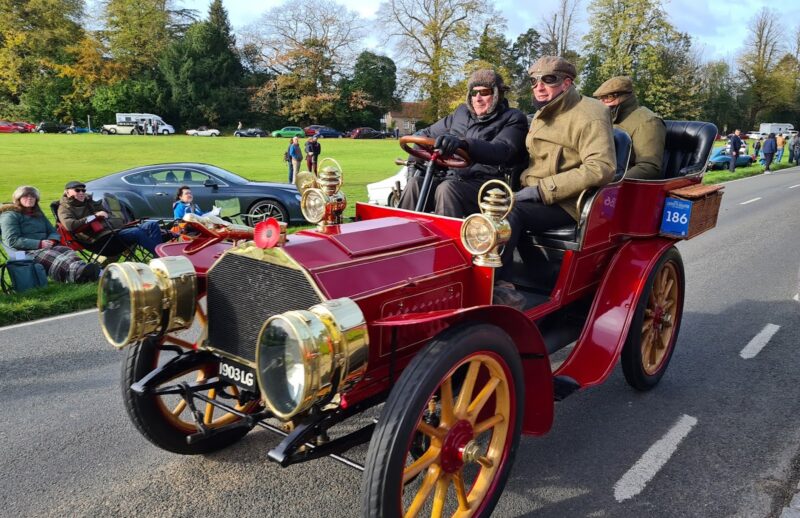 Many had set up tables and chairs for the day, and sat wrapped in blankets with drinks and snacks.
We headed off following the Vintage Car route, which was well sign posted, chatting to some of the car drivers along the way.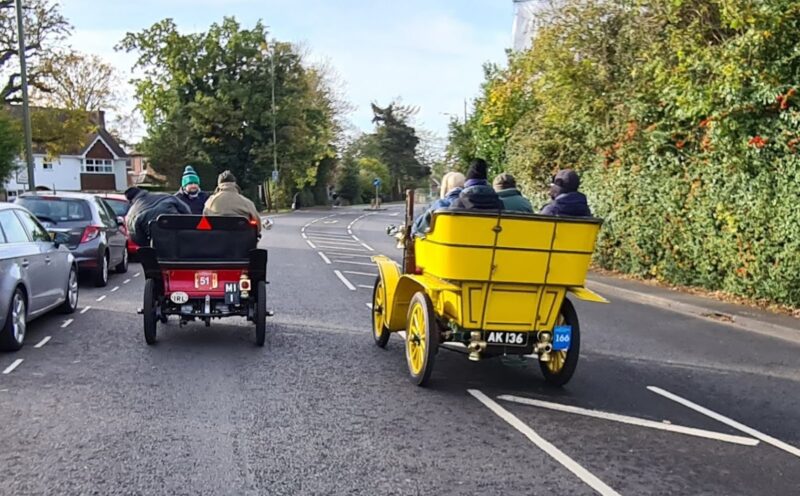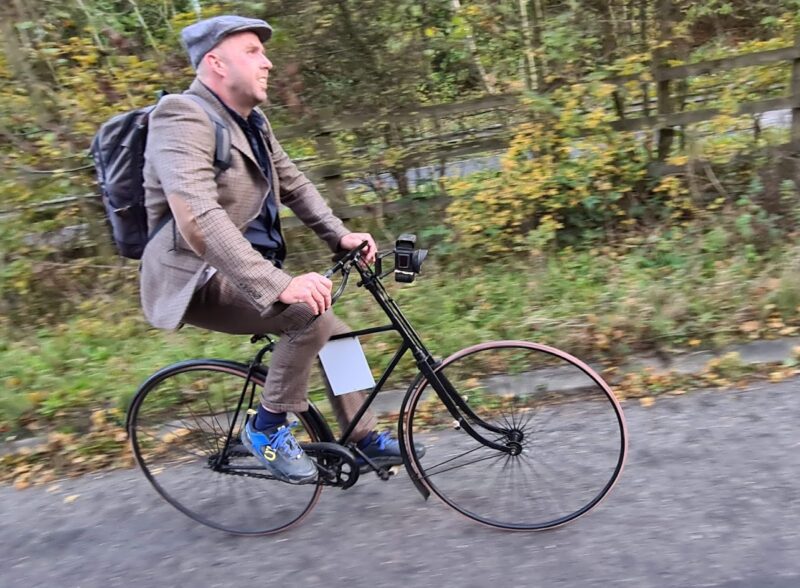 And not forgetting the cyclists!
We seem to have got separated from Karen's group around Pease Pottage, but myself (Shak), Julie, Asif and Ricky continued on and stopped at Staplefield Common.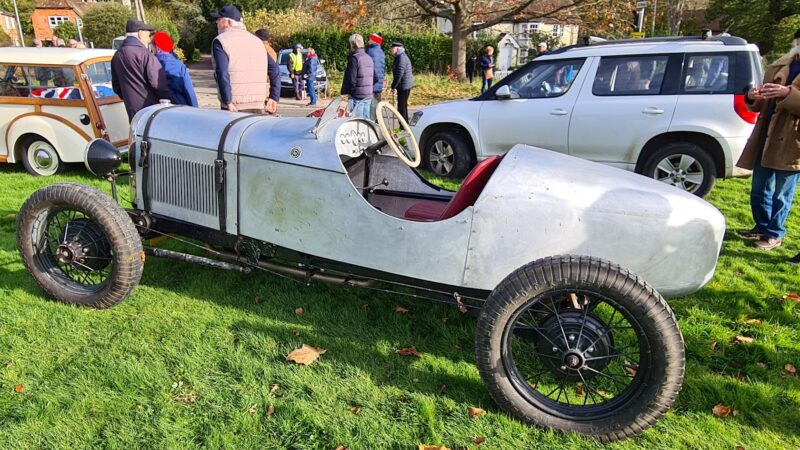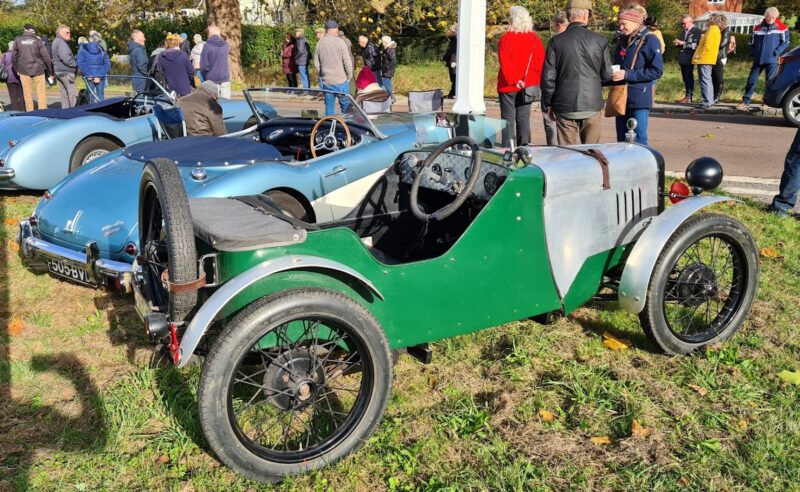 Where there was a large gathering of sporty vintage cars.
Here we also met up with Denise Bray and Mr Denise Bray, who had their D Type Jaguar on display so we had a nice chat with them.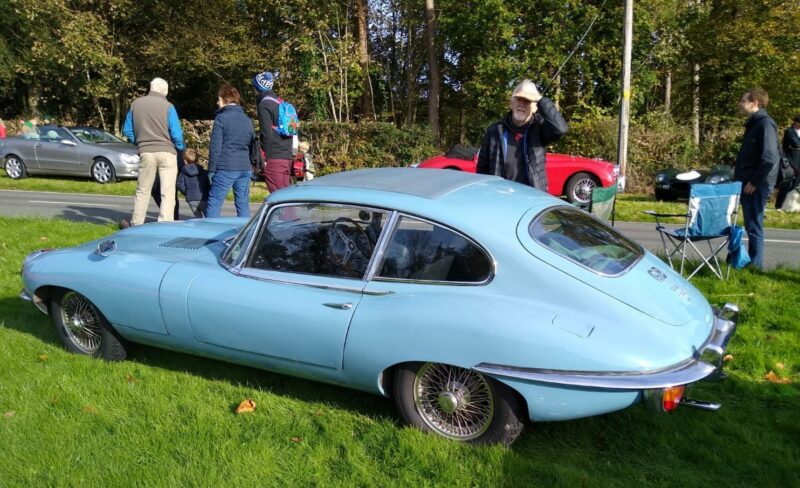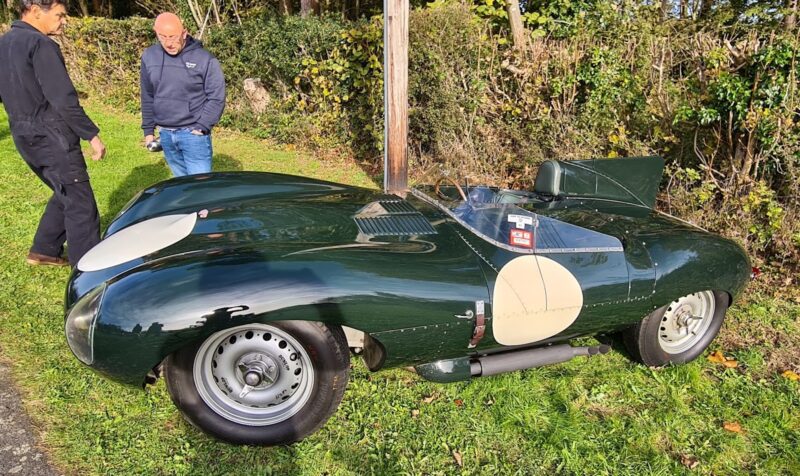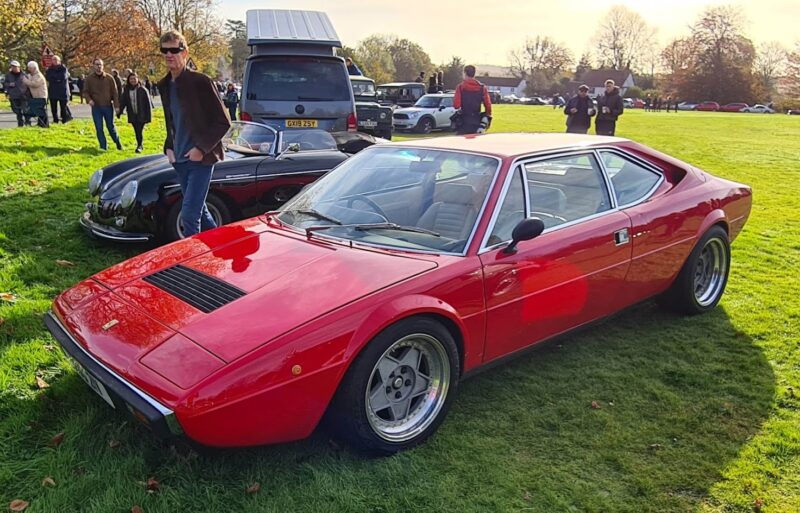 And then had a wander around admiring the not so old, classic cars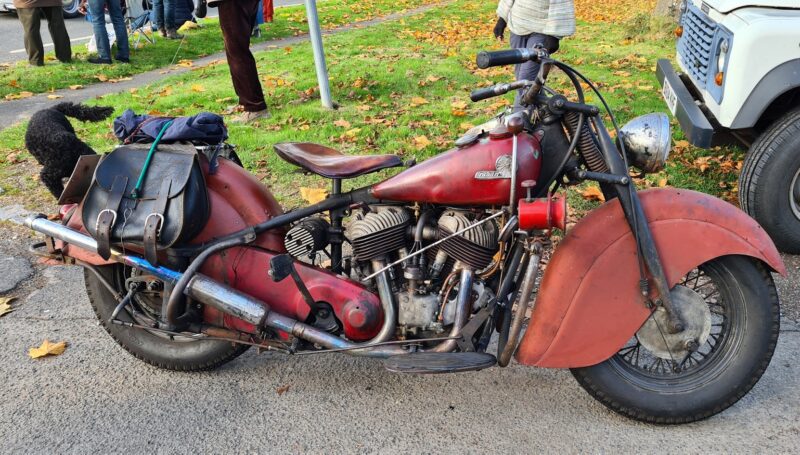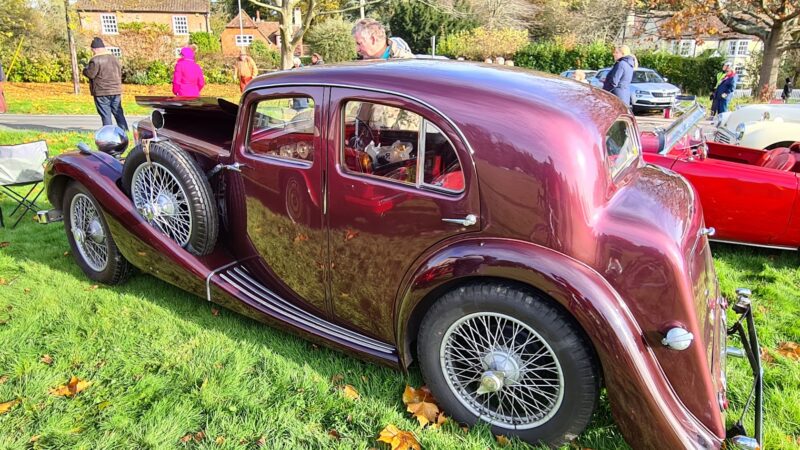 Plus the odd motorbike and touring car of yester year.
Then on we galloped overtaking the old Veterans on the ascents towards Cuckfield, and just after, we had a short lunch stop at the 'Cafe on the Park' in Burgess Hill. Just a coffee and cake because it was very busy indeed! A few minutes later we noticed Karen's group come by, and we all re-grouped for a chat.
Off we headed again, and continued the route with the vintage cars down to Brighton. Hooray I think seven of us made it to the grand Finale so to speak (sadly we lost Ricky) I think he went ahead and did his own thing!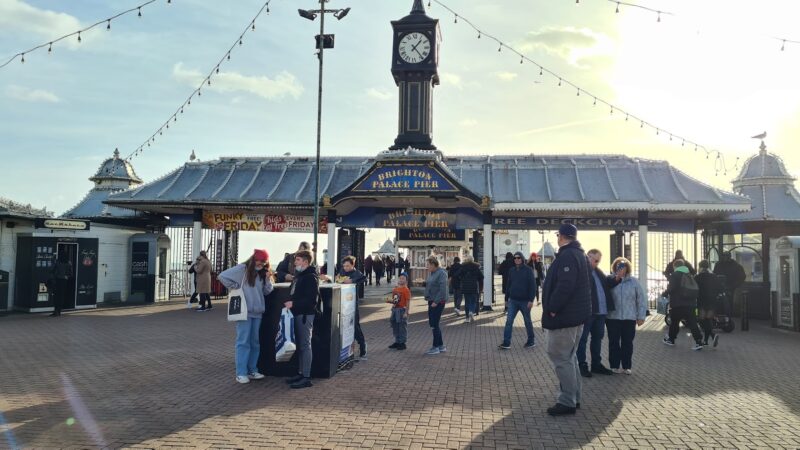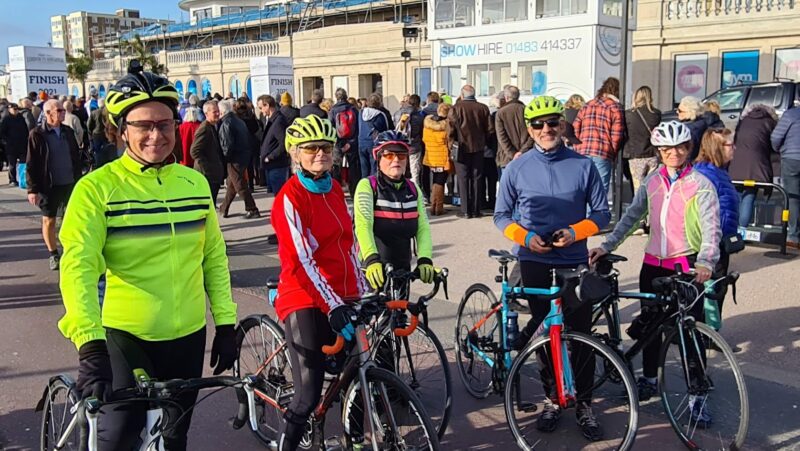 We made it! And so did lots of the real veteran cars of yesteryear!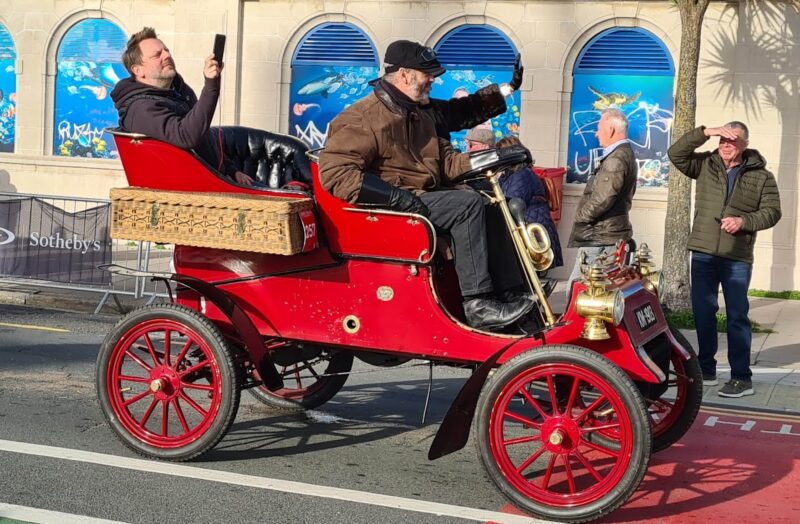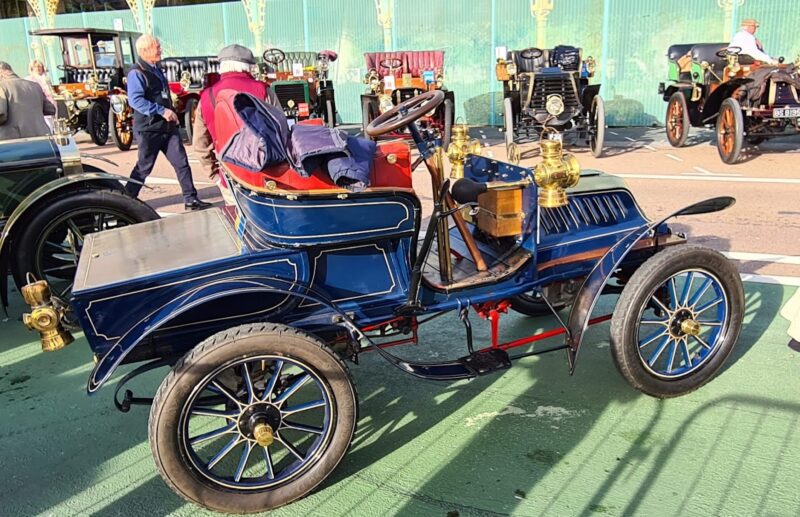 We all had a marvellous day, gorgeous weather, no mechanicals and we didn't see a vet car break down – unusual to say the least!
Shak and his group finished the day off with fish and chips, whereas Karen and friend cycled up to Roedean, to a greasy spoon cafe (which they wouldn't recommend!) but the sea view was spectacular!
Finally, we all made our ways back to East Croydon on the train from Brighton.
The weather was really kind to us, and the Sun was out all day. 
All in all, a really great ride, and a fantastic idea from Karen. Looking forward to next year's VCR ride!

Shak and Karen