Hospital Visit to John Eden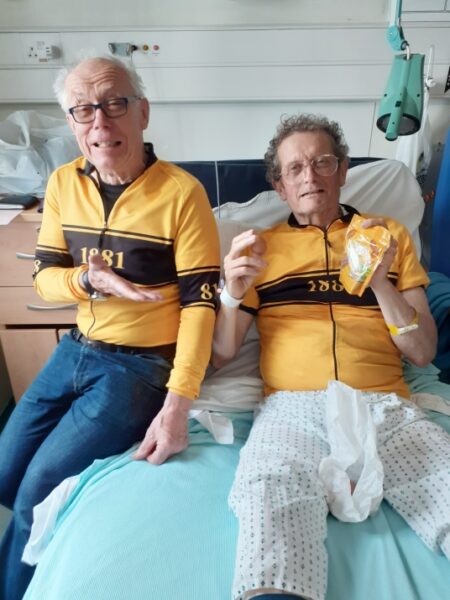 Frank Kippin & David Gordon went to St Helier to visit John and found him in good spirits as you can see in the photos!
Apparently, John was cycling fairly slowly on a hard footpath near Morden Hall. Having just passed a group of people, a large muscular dog suddenly appeared at speed and crashed into his front wheel and decked him.
As he lay there John knew it was a hip break as his right foot lay on its side. People rushed to help him, and an ambulance arrived quite quickly and took him to St Helier Hospital not far away.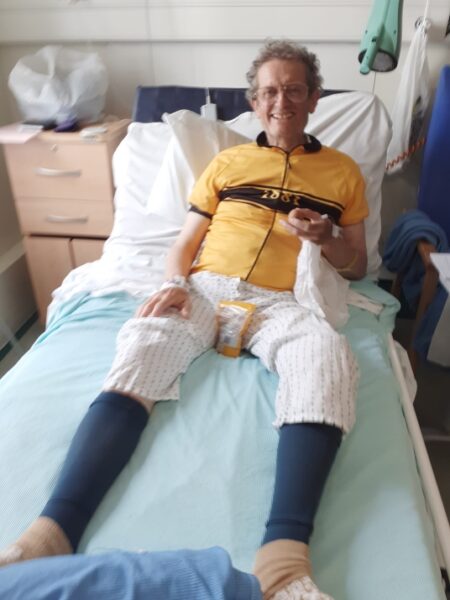 John was very cheerful when we visited but did say that he was having a bit of a problem as his bed mattress has a leak (air). Sleeping on it was a tad painful due to his swollen cross screwed repaired broken hip.
Frank Kippen.