Free Health Checks for the Over 40s
Coming back from last week's Thursday Ride I got stuck behind a bus at Coulsdon. The poster on the rear of the bus was advertising free health checks , on offer from N.H.S Croydon.  Later that day I checked out, via the internet, to find out what the offer was all about.
According to the web site for Croydon NHS, all local residents aged from 40 to 74 should have got a letter giving details of these health checks.  Whilst I live in the area and meet the age criteria I did not get a letter.  However, as my car gets a costly M.O.T every year, it seemed very sensible to get a free  M.O.T of my working parts, so I followed a link to a PDF file which provided details of what these health checks were all about.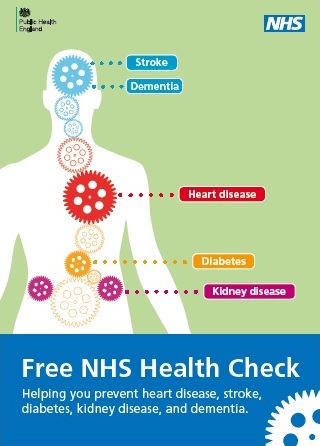 The PDF file.
See http://www.croydon.gov.uk/contents/departments/healthsocial/pdf/1295152/healthcheck_leaflet.pdf
 I expect that most of you think that with all the cycling that you do, you must be pretty fit and healthy, but are you?
There is a lot more to being  fit and healthy than just riding a bike once or twice a week. What we eat is just as important. Whilst I would consider myself to be fairly active, I do know that my diet could be considerably improved.  And just recently there has been a major change in the advise being given about healthy eating.  Now it seems that we have for many years been ill advised. The latest research suggests that it is not fat that is the major problem, but sugar.
As endurance athletes, or at least bike riders, we have been fueling our endurance and racing miles with energy drinks.  And what is the major ingredient of energy drinks?  SUGAR!
And now we are told that sugar is a killer.  Much more harmful that fats, and some claim that it is as bad as smoking.  And for the last ten years or more, I have been loading up with very sweet cuppas at our tea stops to fuel my ride back home!
And as bad as sugar, if not worse, is salt.  The health watchdogs are in overdrive about high blood pressure, of which a primary cause is too much salt in out diets.  The dangers of "hidden" salt are in so much of what we eat – not just junk food , but also our supposedly healthy staples like bread , breakfast cereals and my favourite, cheddar cheese!
So with all this bad news, was I going to fail my M.O.T?  Would my heart still be beating for many more years into the future?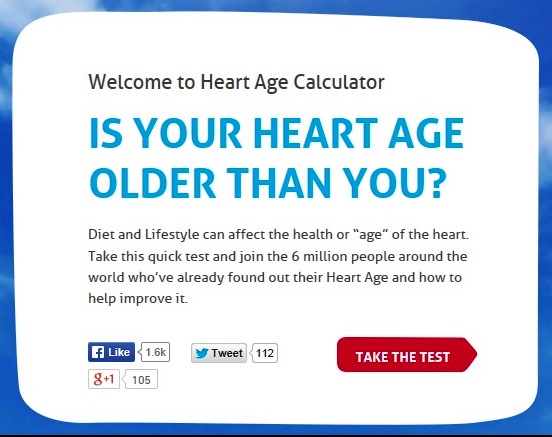 Want to take the test? The see http://www.heartage.me/#/
Whatever the test may or may not show, it is far better, and wiser, to have the free health checks done.
For those living in Purley the  local doctor's practise providing these free health checks is the Woodcote Group Practise in Foxley Lane, but a full list for other areas can be found at http://www.croydon.gov.uk/contents/departments/healthsocial/pdf/1295152/chcheclist.pdf