Sunday Ride: 9th March 2014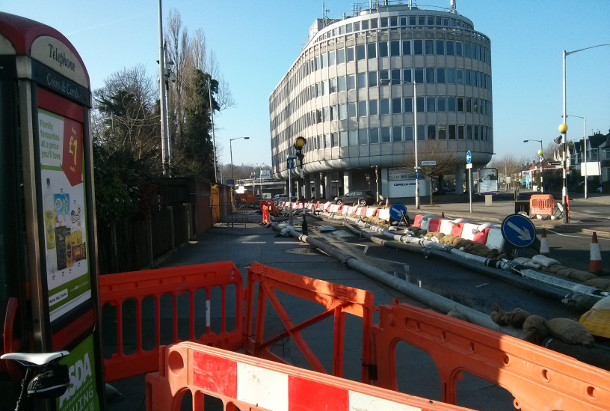 A22 valley through Kenley remains closed and our start point remains pipe spaghetti land.
A beautiful cloudless blue and warm day. Yet only five turned up? Surely you can't all be gardening? We were off up Marden River Valley for a leisurely ride down to East Grinstead. Some of us had dreams of taking tea and cake alfresco served by the delightful cafe ladies. However they had only put two tables out which had been commandeered by hairy bikers (and their blokes).
We retired inside the Greasy Spoon. Cake came in doorstop sizes. Even our brave captain was defeated.
The return trip was via The Royal Oak, Crockham Hill. As usual the temperence division carried on home. Some of us sampled the excellent British Bulldog. But soon Yoshi was ready and waiting to go …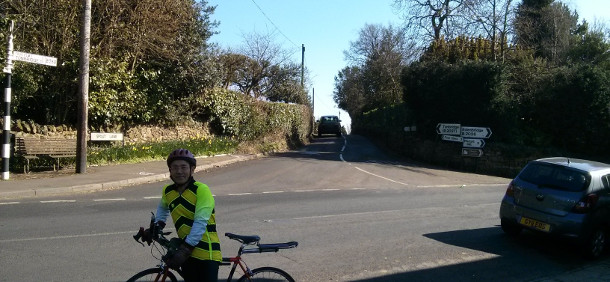 Except were kept waiting while Graham inspected a new set of (three) wheels…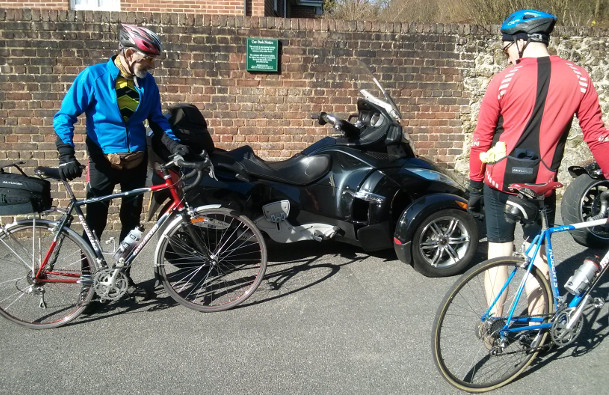 Uneventful trip back up Marden Park. Except the section between the Woldingham School junction and the Ann Summers roundabout was being kept afloat only by heavy pumping. The roads either side were below the water table …