Sunday Ride: 16th March 2014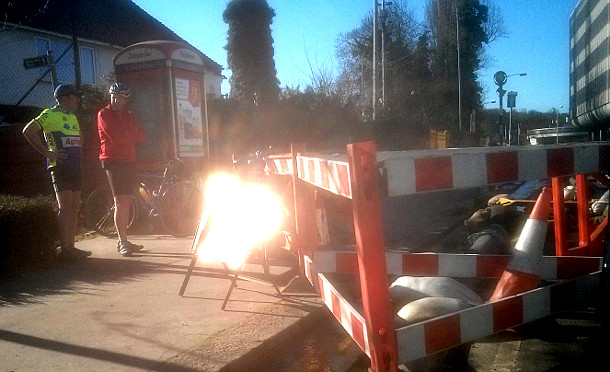 Why so few of us on such a perfect day? Still the wetworks are pumping out our starting point. Coulsdon High Street had road works. Why do they always make provision for cars and never think about bikes?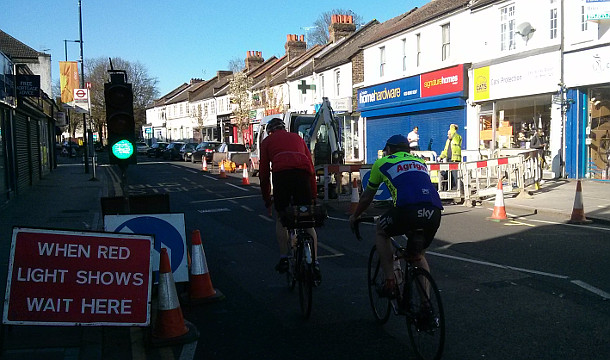 Off up and over Reigate Hill and out across Reigate Heath and a road closure that would send motorists miles and miles to get across the Mole, this bridge had been severely damaged in the floods but no problem for two wheels.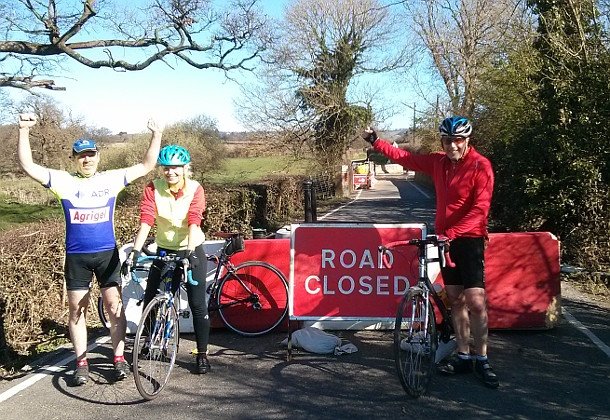 The day was now warm and all around Surrey one could feel spring breaking through. There was the firts fludsh of green leaves breaking out on a few trees and here a wonderful display of daffodils.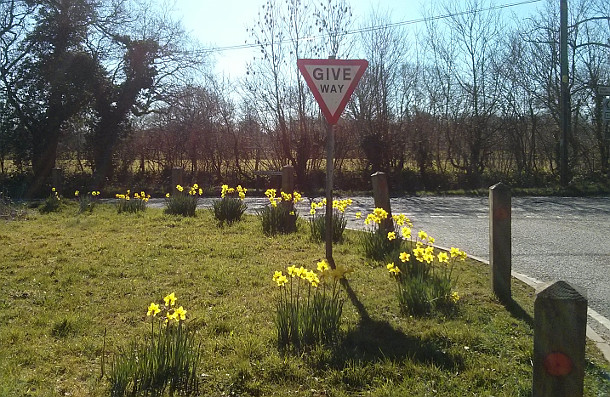 Jim threw us by turning left and not right as usual. We bypassed Newdigate and found a bridle path to get us back to Tanhouse Farm for tea and cake. Except it was still very, very muddy. Must have been impassable a few weeks ago.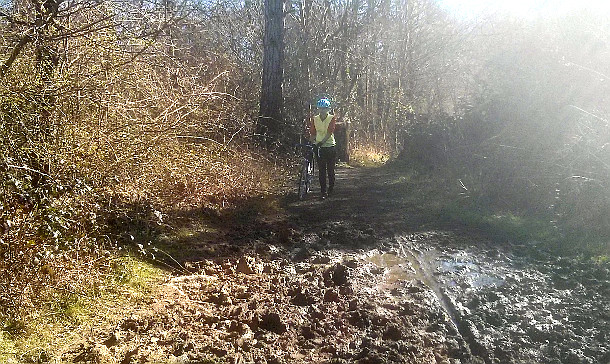 John & Meike arrived as we left. Back to Newdigate, left to Capel and on up to Holmbury St Mary before taking ale at The Volunteer. We came back via Friday Street, Dorking and a little run up Box Hill. About 53 miles.