Don't Just Worry About Inflation!
No, a much more worrying problem is deflation! However when problems arise it is nice to know that our Anerley B.C members are always there to help us.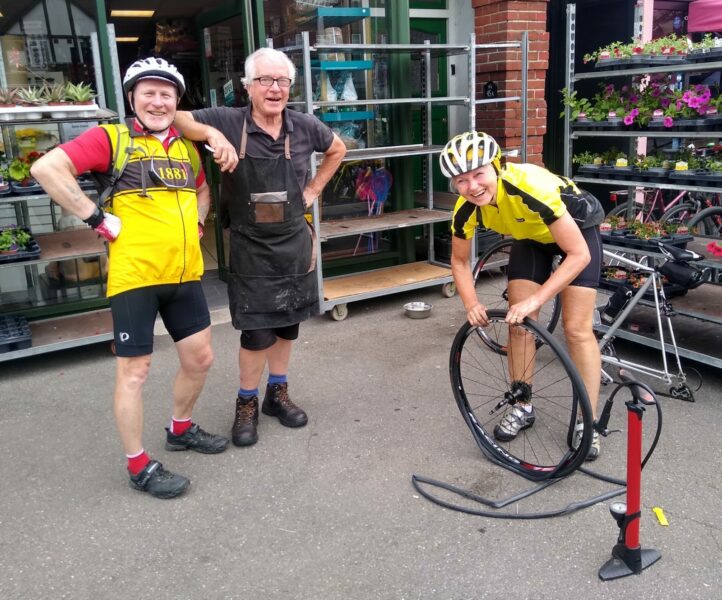 And at these fretful and worrysome times, every one rushes around to help cheer us up.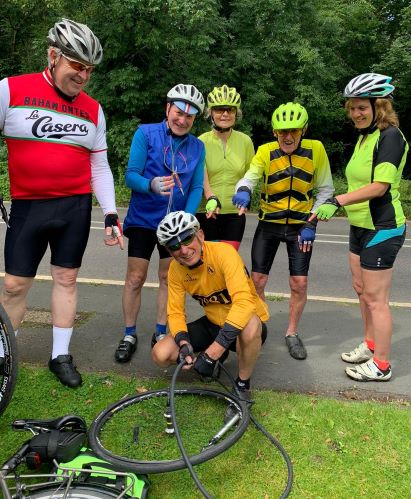 Of course there will be times when you don't have all these willing hands to help, when blood pressure is high, but air pressure is zero! But fear not, there might be a solution to these tyre-some problems – tubeless tyres! So why not find out what these now have to offer, the pros and cons.
Whilst they do have some very useful "pros" they also have many "cons". The cons would be a problem for many of us, but once we have gained experience by dealing with the problems, they will become second nature, just like fixing punctures are on our current, type of tyres.

Read all about them, here – https://www.cyclinguk.org/cycle-magazine/what-are-pros-and-cons-tubeless-tyres
Also it is important to appreciate, that on occasions, the self sealing of tubeless tyres might not seal due for example, to a largish, punctured hole in the tyre carcase. So also read the fix here https://www.cyclinguk.org/cycle-magazine/review-tubeless-repair-kits
Des.
And a P.S. Ignore the side bar item about "Ghetto Tubeless" and fitting to rims NOT designed for tubeless tyres. Such use is not recommended or safe, surprised the author of this item for Cycling UK was not a bit more choosey with what he said.