Denise, Our Reporter of World Events.
​Not much news this month I'm afraid because I switched sports to skiing for 3 weeks so I've not been around to snoop for gossip.
But here's something a bit different. Anerley Gossip column goes European!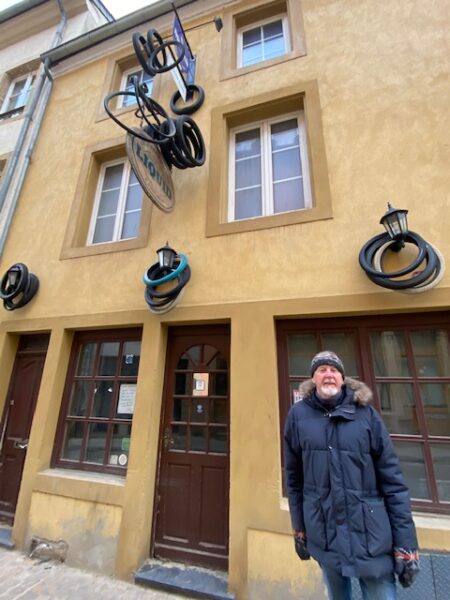 Bob is standing outside a Michelin stared restaurant in Luxembourg which is decorated externally with bike tyres. Obviously this is a nod to the origins of the Michelin Guide originating from the tyre manufacturer of the same name. We thought it was quite cool, but I'm sure that if Barrie had been with us he'd be pinching them for his repair & recycle pile!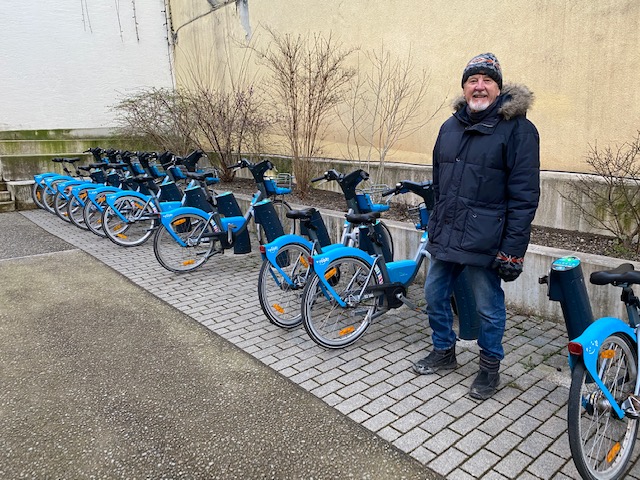 Also in Luxembourg, here are their equivalent "Boris" bikes. All electric and free for 30 mins rides, or a maximum cost of 2 euros per day if you want one for longer.
Why all electric? Well it's blooming hilly in Luxembourg City!
Denise.