Cyclists Supporting Ukraine
Mark, our Racing Secretary came across this novel way on a youtube video, for cyclists to show their support for the people of Ukraine
The video was posted by another Mark who has a video channel, in which he does some very interesting and informative videos about restoring old bikes – so much more useful and environmentally friendly – than sending them for scrap! This Mark explains the reason for his restoration project as:
A Bike Restoration For Charity
Putin's invasion of Ukraine is abhorrent. I've sat here watching the news feeling helpless… wanting to help. One way I realised I can give back is by starting a fundraiser / raffle, and so this bike was born. I've taken this 1970s British steel frame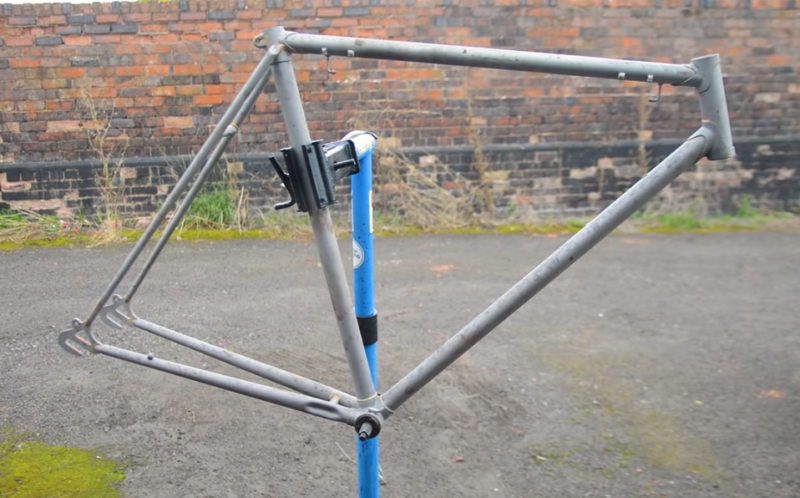 And painted it in colours (blue and yellow) similar to the Ukrainian flag. A one off paint job with some parts generously supplied by the folks over at Santa Fixie.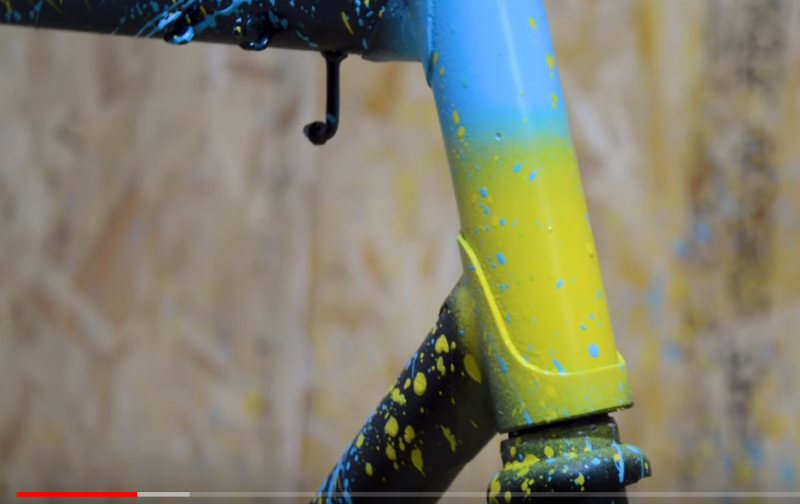 I've set up a fundraiser where you can donate and by doing so you'll not only be helping those on the ground, you'll be in with a chance of winning this bike. With a goal of £250 in mind, each £10 donation will count as one entry. Entries will be drawn on 20/3/2022, or whenever the goal is hit, if it hasn't been achieved by that date.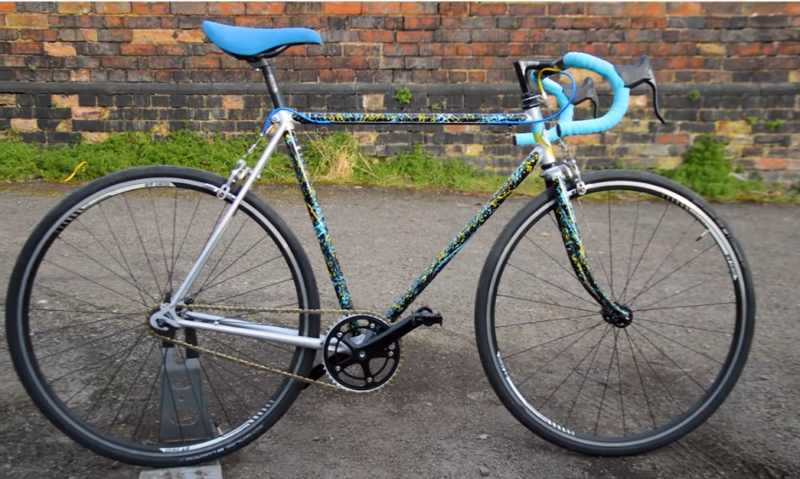 Above is the finished bike. It truly is a masterpiece of a paint sprayer's artwork. Like for example this little snub to Putin, a one finger salute added to the front of the bike's head tube!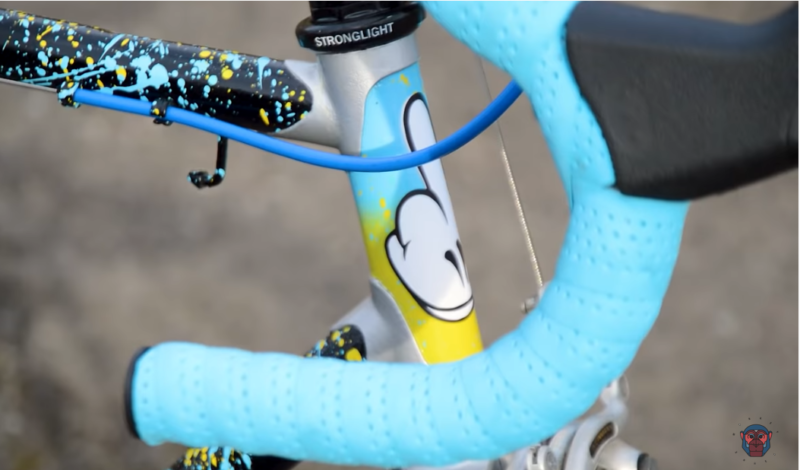 The skill and painstaking work involved can only be fully appreciated by watching the video of this bicycle restoration – https://amzn.to/3dYk2am
Like the video? Don't forget to give it a thumbs up and subscribe for more!
But the story does not end there!
To cut a long story short, our Mark H won the raffle for the Bike for Ukraine! He has now offered the bike to a local charity – St Emmanuel's Church at South Croydon – Refugee.Support@emmanuelcroydon.org.uk – to be passed on to a refugee from Ukraine, when the Home Office pull their finger out and some arrive in the Croydon area!
Perhaps we may soon have an Honorary member of Anerley B.C!