Another Mountain to Climb – By the Ladies!
Last month's Gazette had an item about Everesting on our local hills, Toys Hill and Box Hill, both having been used to simulate climbing the 29, 038 feet (8,849 metres) of Mount Everest in circa 24 hours. If you thought that those climbing challenges were something special (which I did!), you and especially the ladies, might find it interesting to learn that whatever the boys can do, the girls can do better!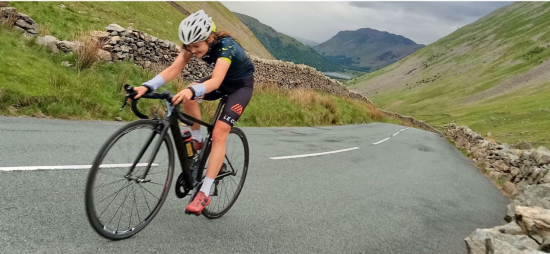 Above is Hannah Rhodes setting an Everesting record in June 2020, in the Lake District's Kirkstone Pass. However what is remarkable, is that it did not take her 24 hours, but less than 10 hours – Just 9 hours: 8 minutes: 31 seconds to be precise!
But there is more!
In less than a month her record was eclipsed by another British lady on a mountain is Switzerland. As this new (and current) record holder put it after completing the mountain challenge – it was an exercise in pointlessness. Like climbing the real Mount Everest – just because it was there!
But her story does make an interesting read! Just follow the link below.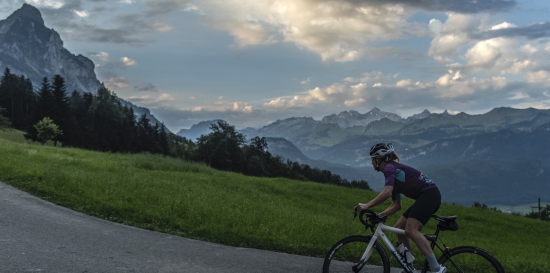 https://cyclingtips.com/2020/08/an-exercise-in-pointlessness-emma-pooley-on-her-world-record-everesting/
Emma Pooley is an ex-Team G.B cyclist having competed and won medals in the 2008 and 2012 Olympics. She now lives in Switzerland (below) where she set her Everesting record.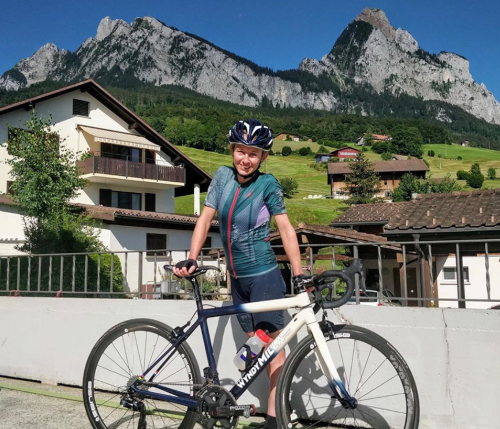 A write up on Hannah Rhodes earlier record in Kirkstone Pass, is recorded here: https://cyclingtips.com/2020/06/hannah-rhodes-sets-a-new-womens-everesting-record/
Well ladies, I hope this inspires you and makes you proud to be British!