ANERLEY'S FUND RAISING RIDE FOR UKRAINE
Jo picked the warmest and sunniest day of the year for our March social ride and a proposal to make it a fundraising event, raised £550 for the people of Ukraine. This amount has been donated to DEC – Disaster Emergency Committee for Ukraine. So thanks to all of you for making this a successful fund raiser!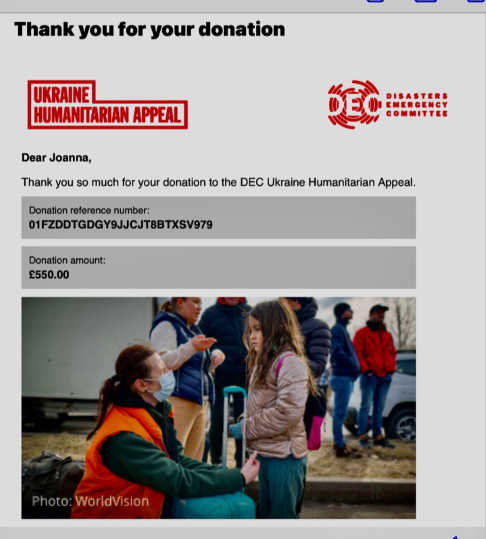 The March Anerley Gathering at Henfold Lakes below – and our successful fund raising above!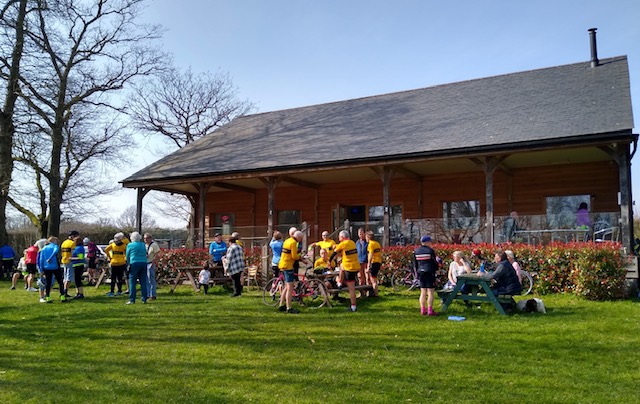 Jenny had suggested the blue and yellow colour scheme so here we all are, below, sending love and support to Ukraine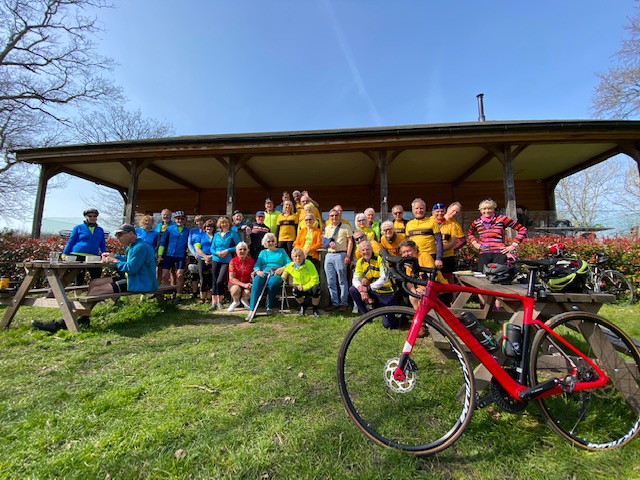 We had around 28 riders, 3 non riders and Dave Stott in a sling following a skiing injury. Phil had a puncture on the way out and Jo Smith on the way back, but none of that mattered on such a glorious day. I counted 7 riders in shorts and most of the ladies in cropped tights so spring is most definitely on its way !
And finally, How many did it take to mend Jo's puncture!!!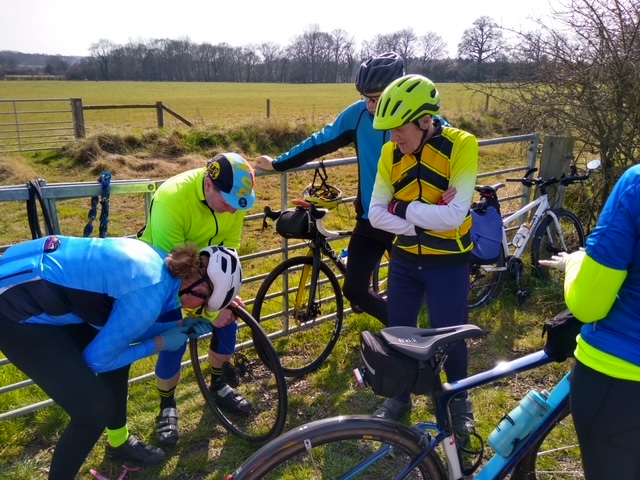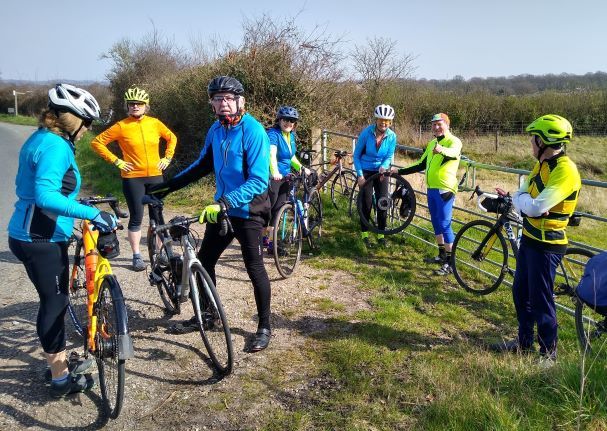 Denise.