Anerley Gossip! – April 2021
We thought that the Anerley Gazette should include news and gossip about interesting things that our Club members are doing, planning to do, or have done. So to get the wheels in motion, I doubt that any one will be doing anything as adventurous this year, as Jo Smith and Denise, accompanied by Sally and Tim. So this is the start of their story, as told by Jo.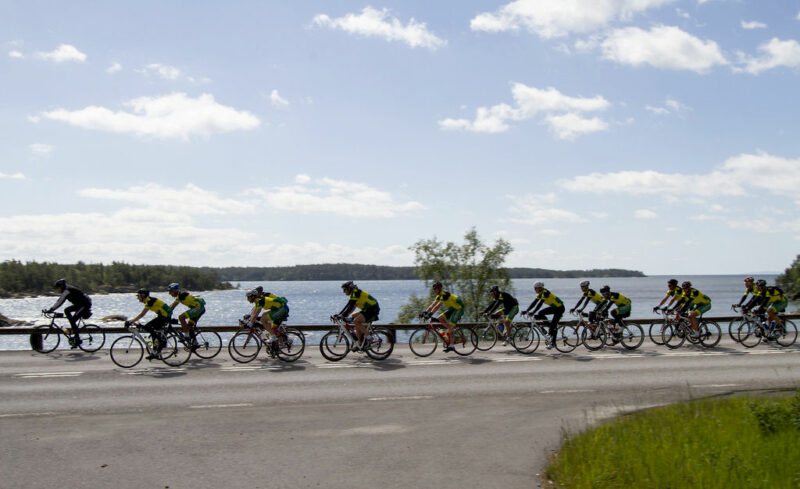 This June we have booked up to ride the Vatternrundan, an annual cycling challenge held in Sweden. It is claimed to be "the world's largest recreational bike event", but with Covid rampant it might have to be cancelled this year. However, we have already started serious training for it – just in case! The event takes place over two weekends. This year the 3 events are:
Saturday 12 June, the 100km. Ladies only event called Tjejvättern
Sunday 13 June, the 150km open to both men and women and it's called Halvvättern
Saturday 19 June is the 315km open to both men and women, called Vatternunden.
But don't ask me how to pronounce those names!

The events start from a town called Motala and the rides focus around Lake Vättern. I believe it's the second largest lake in Sweden and the 315km ride goes all the way around.
I've done the 300km three times with a friend who lives in Sweden. The atmosphere is amazing and that helps a lot. So does the scenery – the huge lake and huge pine forests!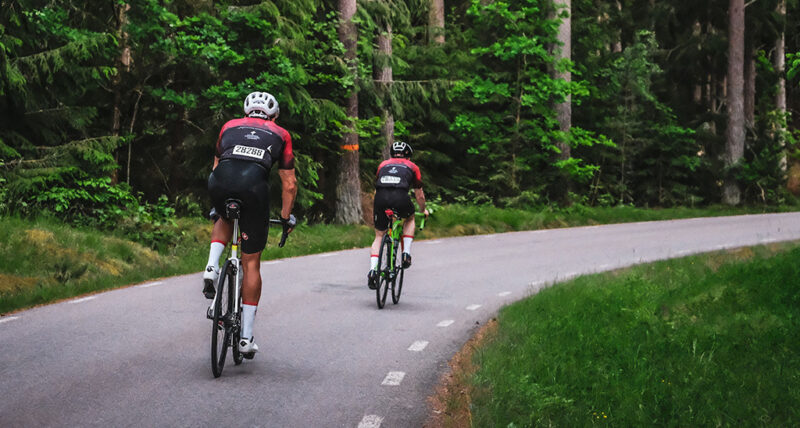 This year (hopefully!), Denise and myself will be doing all 3 events – the 100km, 150km & 315km. Sally is doing the 100km and 150km, and Tim – 150km and 315km.
As far as training goes, we plan to extend our weekly rides to between 50 – 80 mile  rides.  The terrain in Sweden is certainly not hilly, so it's more endurance required, rather than hill training.  I found that as long as I paced myself, kept hydrated and had something to eat every couple of hours, I felt fine.  We set off before dawn on the Saturday morning, at 2 minute intervals – see the time clocks below!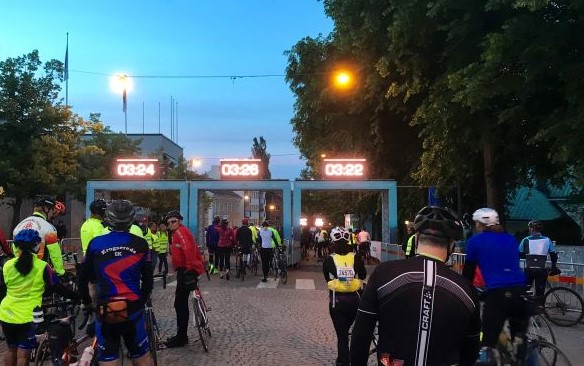 And finished, tired but exhilarated late in the same day, to get our medals and a sweet smelling rose!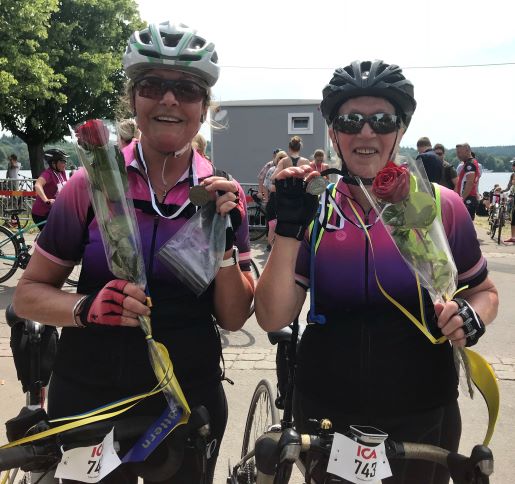 And here's an introduction and a bit of gossip from our new Gossip Columnist – Denise!

Has Jenny deserted us in favour of, off-road jaunts with Dave?
Rumour has it she's been seen on a shiny new electric, off-road bike and here's the proof, a lovely yellow (yes, this is written by a female and the colour comes first), Specialized Turbo Levo. Very nice Jenny.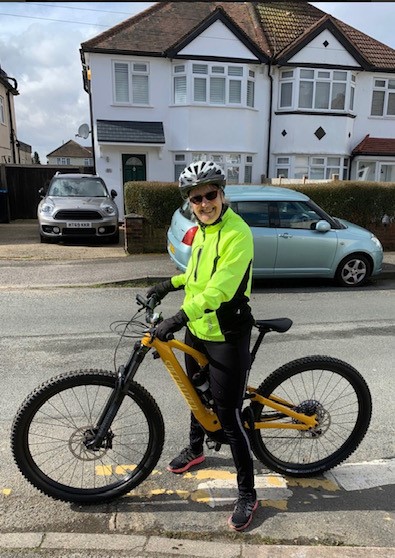 Fear not though, she assures me although she's enjoying the off-road adventures with Dave she can't wait to get back into our group rides, you're not the only one Jenny!
Denise.
Our Training For Sweden Gets Under Way!
Yes as Jo has said, we are both into serious training now. That was the reason for our recent 60 mile ride to Eastbourne on that very cold day. No tea stops found on route, only muddy puddles to add to the fun!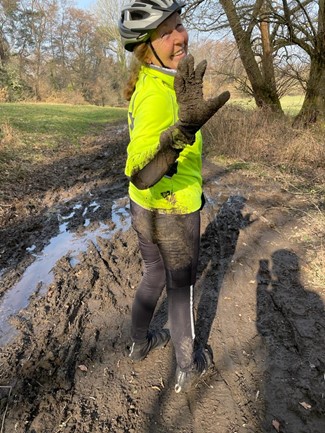 To make up for it, this Sunday (21 March) we went to a really posh place – This Kingdom at Penshurst. Currently, only open at weekends, so check their website, here https://www.thiskingdom.co.uk/
The main area is a sort of large tree house with a very nice, large cafe with fabulous views from its elevated position.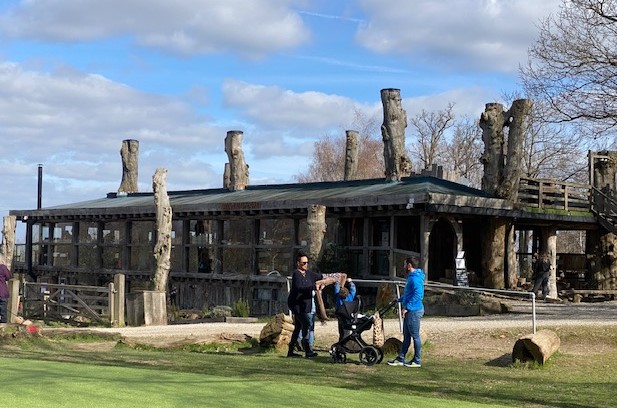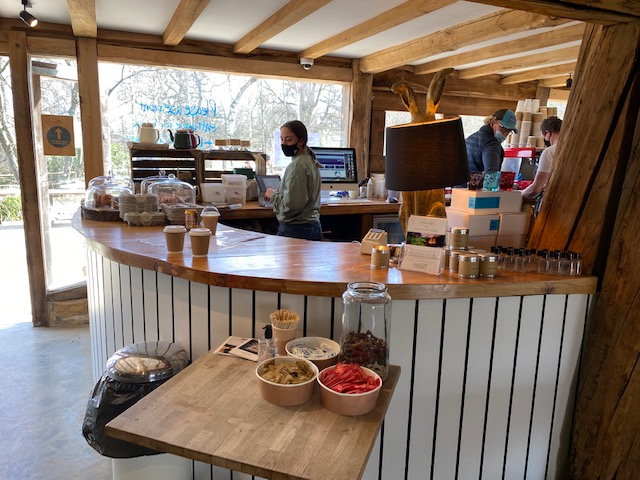 This tea stop could well be the same place as the mountain bikers venue, PORC – Penshurst Of Road Club, but renamed. They both have the same address and post code and there's a lot of off road tracks connected to it, and they're keen on cycling and yoga.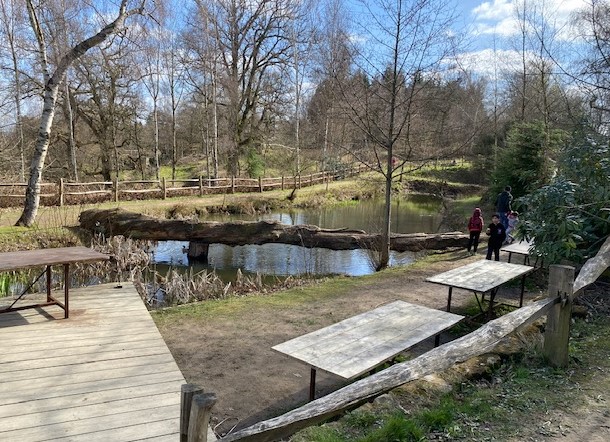 We went out via Ide Hill, Bough Beech and Chiddingstone, to Penshurst then back via Edenbridge. Saw Karen & Danny on the way out and had a lovely ride in the sun until I punctured near Chiddingstone. Found a small flint had gone straight through the back tyre.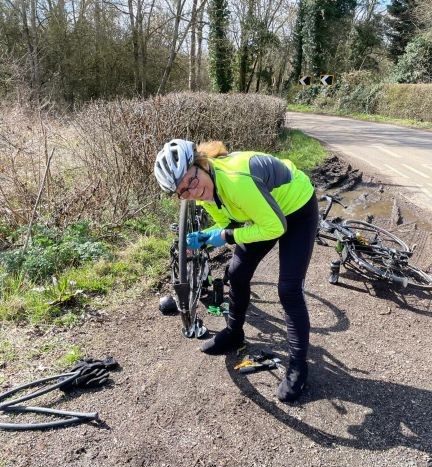 Jo & I managed to change it ok then 2 young men stopped and helped me put the wheel back on. Interestingly, we both had difficulty pumping up the tyre sufficiently (no strength after it was about 3 quarters pumped). But I got back ok though it felt more of a slog.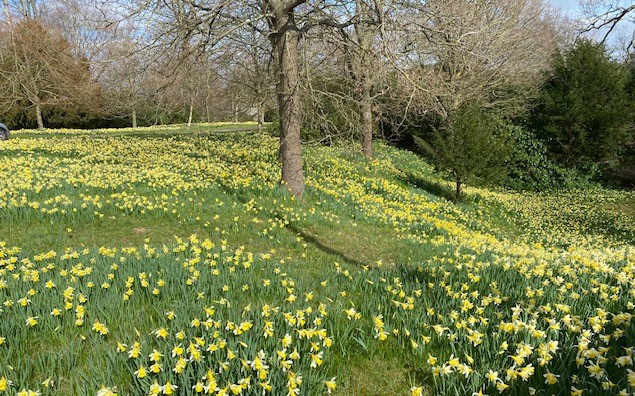 On the way home we came across a wonderful bank full of daffodils, it was stunning.
Ride stats = 52 miles, moving time 4hrs 53
Denise