Anerley Gazette, October 2022
Normally Des writes the introduction to the Gazette but he can't manage to find the time this month. A plague of boilers, plumbers, jabs and making sure his body passes its annual MOT means that I am left with the job of putting together the smattering of articles for the Gazette.
Let us talk about Des for a start. I am struggling with the drops in temperature so I am very impressed with how the older bodies in the club are coping so well. I met a Kingston Wheeler recently and he asked how we managing with ride leaders. I of course told him we have an excellent set of leaders including an 83 year old who still take people up and down every hill in Surrey. He even burst into a round of applause as I told him about Des who last week celebrated his birthday before taking a group of lucky cyclists on a mystery tour to Chartwell.
Many congratulations to you Desmond and best wishes from all of us at the Anerley Bicycle Club.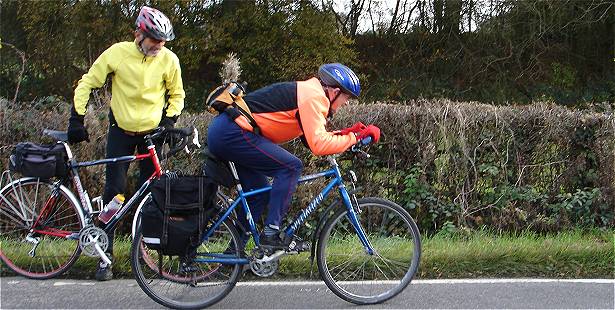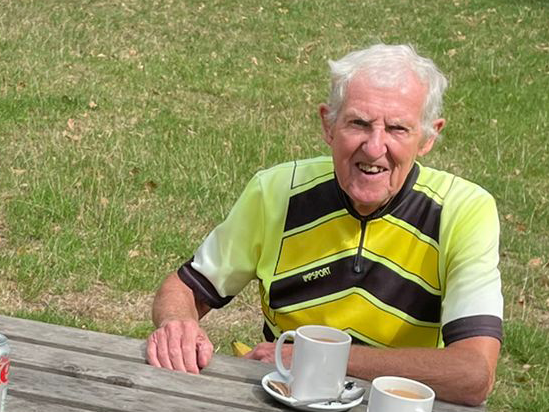 Tom
---
Reflections on Kilimanjaro
It seems strange to feature a trekking activity in the Gazette but this one is very inspiring. Typically modest, Brian Chapman titles his article "Reflections on Kilimajaro" but as you will read, it was a very traumatic experience as he lost and regained his sight but Brian came through it with DAFT – a wonderful way of ending each day.
It is not too late to make a donation to Brian and Eleanor's chosen charity, they are only just short of their target https://www.justgiving.com/fundraising/Eleanor-Brian
Read Brian's moving article https://anerleybc.org/reflections-on-kilimanjaro/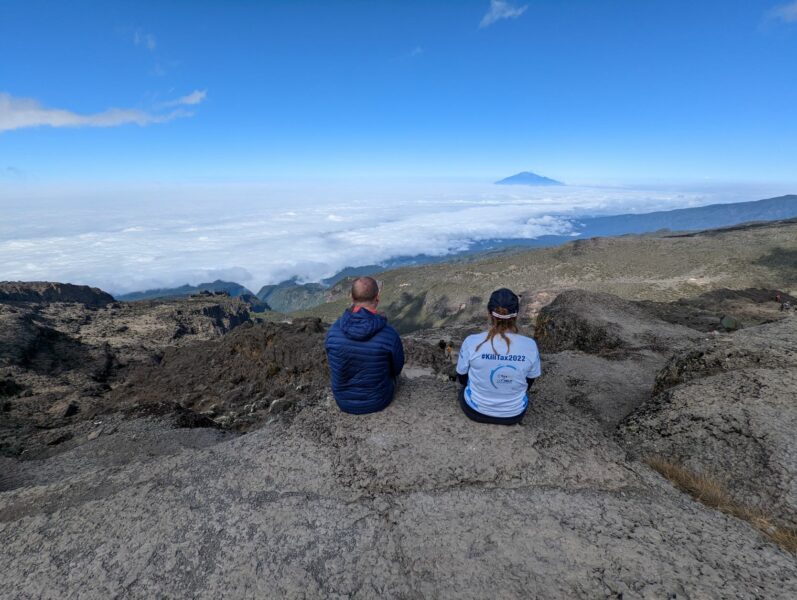 ---
A Taste of the Alps
Fran recently advertised a trip to the Alps without much takeup from the club. These are her pictures from the trip to inspire you all to have a go!
"Hi all, having recently got back from a fab weekend away, I thought I would share details of the website detailing trips like the one I did. Bearing in mind you can get Easy Jet flights for £29 each way if booked in advance, it is well worth it. https://www.morzinecycle.com/"
More pictures and words from Fran here https://anerleybc.org/a-taste-of-the-alps/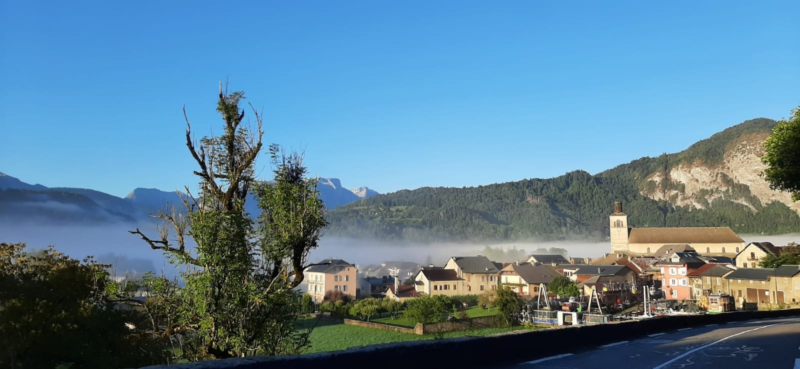 ---
Our Ladies Never Stop
Their tour to Cambridge & Harwich 22-25 September 2022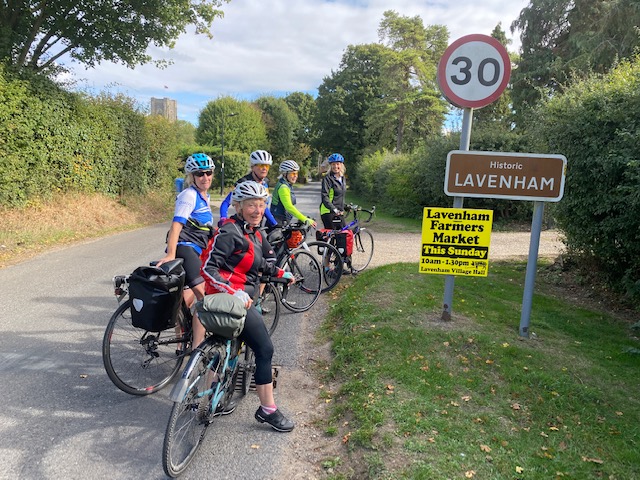 Details of their adventure written by Denise here: https://anerleybc.org/our-ladies-never-stop/
---
Congratulations to the Following Riders
A LONG DISTANCE CHALLENGE
Congratulations to Anand on completing his 600 BRM. That is a 600km ride in challenging conditions! Anand lives in India but joined us after a series of rides in 2021. His next challenge is a 1000BRM!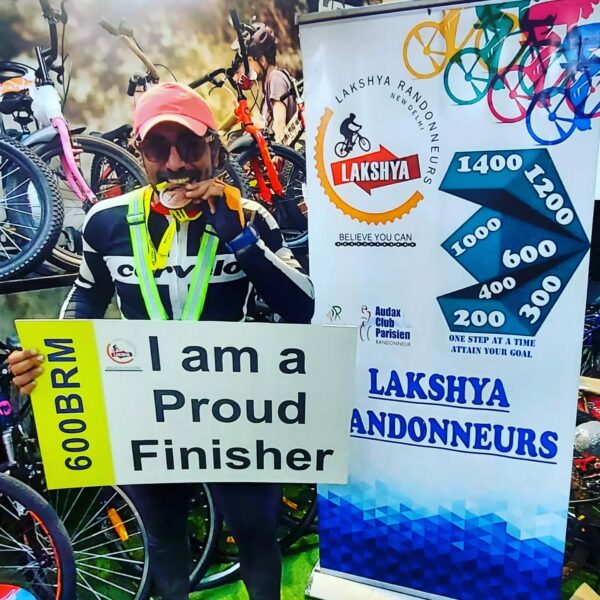 100 KM ON A BROMPTON
Congratulations to Hitoshi Ebishima, an associate member from Japan, "I finished the Tour de Tohoku 100km with 900m elevation by Brompton, proudly wearing the club jersey. This is not a race, a kind of charity ride to help the damaged area by a huge Tsunami more than ten years ago."
SOUTHERN SAUNTER
Congratulations to Jim, Linda and the Diamond encrusted winners of the COPSE Southern Saunter.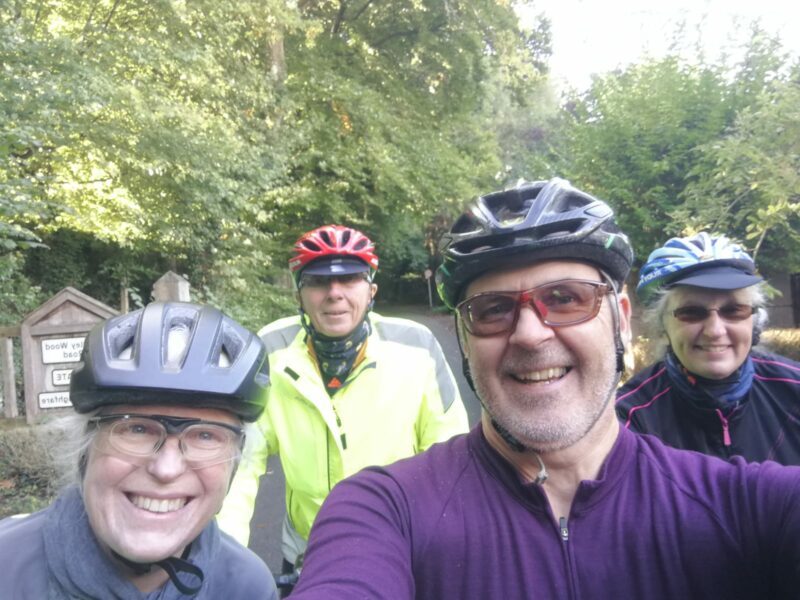 Out of a possible 80 points, the top three positions were each separated by only half a point:
3rd Place – 74 pts – Where's Sandra?
2nd Place – 74½ pts – David & the Dollies
1st Place – 75 pts The Sparkling Kennies
AUDAXING UP NORTH
Congratulations to Tina and Sally on completing the Four Castle Audax with Tina in Northumberland – 83.5 miles and lots of hills!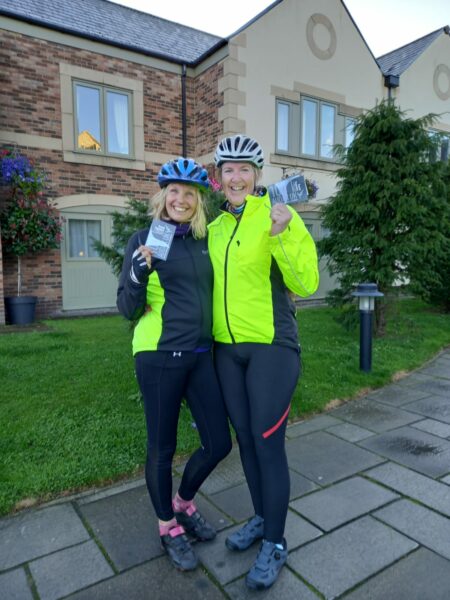 GRIDIRON AUDAX
Congratulations to Steve, Gerry, Sally & Tim who completed the Gridiron 100km Audax in the New Forest.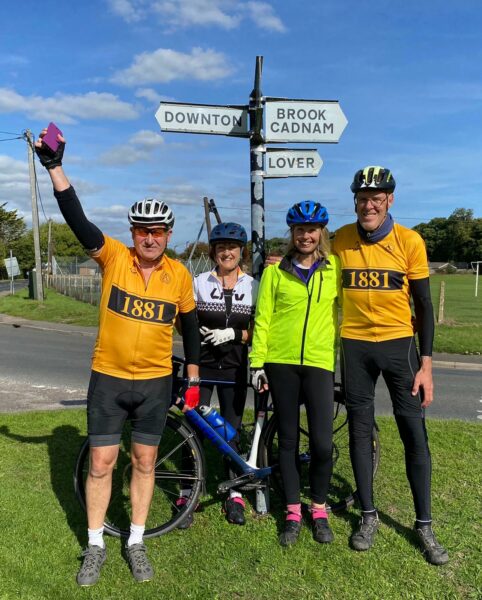 ---
Dee's Coast to Coast Adventure
Dee spent her summer taking on the 220 mile trek inspired by renowned walker and writer Alfred Wainwright from St Bees Head on the Irish Sea coast of Cumbria to Robin Hood's Bay on the North Sea coast. Read about it here: https://anerleybc.org/dees-coast-to-coast-adventure/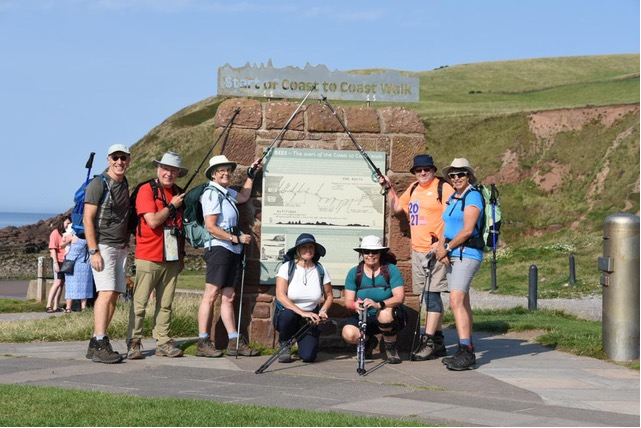 ---
And finally…
We would be delighted if you could consider a writeup for the next Gazette. Write about something you enjoyed or put together some words and pictures as Fran has done, even non-cycling articles will be used.
anerleygazette@gmail.com
---
Current Covid guidance from our Club Captain
The government has removed all domestic COVID restrictions in England. So dealing with COVID has effectively become advice on how to reduce the risks of catching and spreading COVID. This includes the following:
Get vaccinated
Let fresh air in if meeting indoors, or meet outside:
Consider wearing a face covering in crowded, enclosed spaces
Get tested if you have COVID-19 symptoms, and stay at home if positive"
Peter Roberts